Balancing conflicting protected characteristics: the recent case of Forstater and gender-critical beliefs
Blog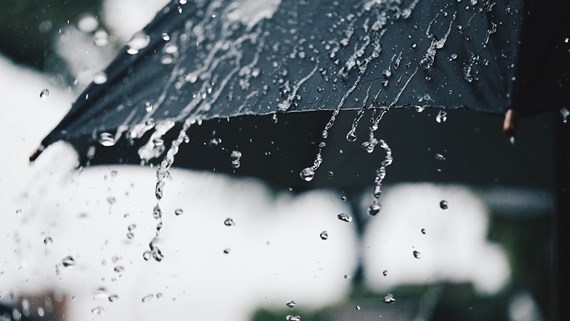 Employers are often required to balance the differing views of their employees. Where this can become complicated is when two competing protected characteristics under the Equality Act 2010 conflict in the workplace.
In the recent case of Forstater v CGD Europe, the Employment Appeal Tribunal (EAT) has found that a belief that biological sex cannot be changed (is "immutable") should be protected as a philosophical belief under the Equality Act, despite arguments that this runs contrary to the protected characteristic of gender reassignment.
This decision has attracted a lot of press attention, particularly because of the perception by some that it feeds into the often heated debate about trans rights. However, as the EAT firmly emphasised, despite the headlines, the case has nothing to do with the merits of the transgender debate. Instead, it focused on a relatively narrow legal issue about the scope of philosophical belief; something which is of wider relevance for employers when considering the holding of beliefs in general in the workplace, as this blog will explain.
Background


The Claimant, Maya Forstater, held gender-critical beliefs and engaged in debates about it on social media, which some trans people found offensive and transphobic. Her employer investigated following complaints by colleagues and subsequently her contract was not renewed.
Ms Forstater complained that she had been discriminated against because of her gender-critical beliefs. To establish this, she needed to demonstrate:
That her gender-critical beliefs were protected philosophical beliefs under section 10 of the Equality Act.


That she had been dismissed as a result of her philosophical beliefs.
The ET decision: when will a philosophical belief be protected?


The Employment Tribunal (ET) held a preliminary hearing to decide whether Ms Forstater's gender beliefs could be protected as a philosophical belief.
The relevant tests for philosophical belief are set out in full in our blog here. Although the ET found that Ms Forstater's gender-critical beliefs satisfied the first four tests, it found they did not pass the final element – that the belief "must be worthy of respect in a democratic society" – because, by being "absolutist" in nature, they were in conflict with the fundamental rights of others.
As a result, Ms Forstater's claim failed without proceeding to a full hearing to consider the reason for her dismissal.
The EAT decision: gender critical beliefs "worthy of respect"


The EAT has overturned the ET's decision and clarified that the threshold for whether a belief is "worthy of respect in a democratic society" is very low. The test is meant to exclude only the most extreme beliefs such as Nazism or totalitarianism which support "hatred and violence in the gravest forms". A belief can be "worthy of respect" even if it is profoundly offensive, shocking or even disturbing to others because "they are beliefs that are and must be tolerated in a pluralist society".
In this case, it was held that Ms Forstater's gender-critical beliefs were commonly held in society and did not seek to destroy the rights of trans persons. Whilst offensive to some and having the potential to lead to harassment of trans persons, such beliefs nevertheless were found to fall within Article 9(1) of the ECHR (the right to freedom of thought, conscience and religion) and therefore also amount to a philosophical belief warranting protection under the Equality Act.
The EAT also emphasised that the ET had incorrectly conflated two separate issues: (1) whether the belief itself was protected, and (2) whether the way that belief was manifested (ie Ms Forstater's behaviour) was protected. Manifestation of a belief should not be the focus when deciding whether a belief itself is protected as a philosophical belief under the Equality Act.
What the EAT judgment does not mean


The EAT's decision focused solely on the technical legal question of whether Ms Forstater's beliefs could be protected under the Equality Act; it did not consider the rights or wrongs of Ms Forstater's behaviour on social media. Instead, Ms Forstater's case will now return to the ET to determine whether she was dismissed as a result of her philosophical beliefs and whether that dismissal was discriminatory.
The EAT was at pains to point out the following in relation to its decision:
The EAT has not expressed any view on the merits of either side of the transgender debate.


The judgment does not mean that those with gender-critical beliefs can "misgender" trans persons with impunity. Ms Forstater and everyone else will continue to be subject to the prohibitions on discrimination and harassment.


The judgment does not mean that trans persons do not have protections against discrimination and harassment – they are still protected under the Equality Act (most commonly under the relevant gender reassignment and religion and belief provisions).


The judgment does not mean that employers and service providers will not be able to provide a safe environment for trans persons; employers will continue to be liable for acts of harassment and discrimination against trans persons committed in the course of employment.
Implications for employers


This case has confirmed that both people with gender-critical views and trans people will have equal protection from discrimination and harassment under the Equality Act. However, beyond the inevitable headlines following the decision, there are some key messages for employers on the holding of beliefs in the workplace:
The EAT's decision has set a low bar for what beliefs will be "worthy of respect in a democratic society", meaning that a broad range of beliefs will be protected under the Equality Act.


Beliefs can be protected even if they might be controversial or cause offence. The potential for a belief to cause offence cannot be reason alone to exclude a belief from protection.


Employers should be careful to ensure a working environment where the holding of different beliefs is tolerated and other than in the most extreme cases employees should not be treated to their detriment for the beliefs they hold.


Moreover some degree of respectful expression or debate of beliefs will be lawful. It follows that it may be unlawful discrimination for an employer to take action against an employee for expressing their views in a legitimate way which does not amount to discrimination or harassment or does not adversely impact on their work (see commentary from Old Square Chambers who acted for Ms Forstater in her appeal).


However, this does not mean that actions or comments based on beliefs that cause offence should be left unchallenged. If an employee manifests or expresses their belief inappropriately, eg through comments or actions which may be discriminatory or aggressive, that behaviour will not be protected by the Equality Act.


At which point the manifestation of a protected belief crosses the line into unlawful discrimination will inevitably be highly fact sensitive. The challenge for employers therefore will be determining what constitutes legitimate behaviour based on the holding of a protected belief versus an inappropriate manifestation of that belief.
For more information, see our blog Gender identity in the workplace.
If you require further information about anything covered in this blog, please contact Amy Wren, Rosanna Gregory, or your usual contact at the firm on +44 (0)20 3375 7000.
This publication is a general summary of the law. It should not replace legal advice tailored to your specific circumstances.
© Farrer & Co LLP, June 2021