Coronavirus: furlough scheme extended until March
Blog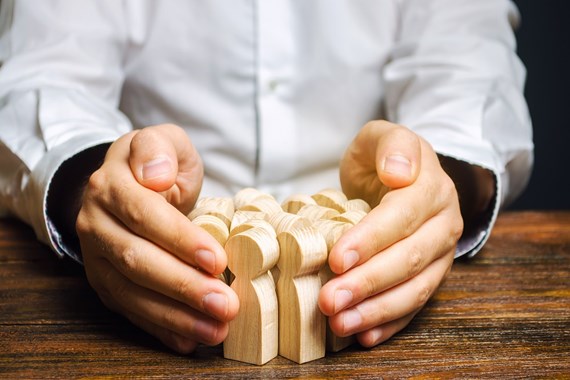 To view our latest update as at 11 November, "Coronavirus: navigating new technical guidance published on the extended furlough scheme" click here.
It's been quite a week for news of furlough scheme extensions and lockdown restrictions. Following the original announcement on Saturday 31 October that the furlough scheme was being extended by a month, just five days later the Chancellor confirmed that the scheme will remain in place until the end of March 2021.
Since most employers are now well aware of the basic principles of the furlough scheme, formally known as the Coronavirus Job Retention Scheme (JRS), this blog is just intended to give you some headline points about the scheme's further extension:
Full guidance on the JRS extension will be published on Tuesday 10 November. In the meantime, the government has published the following:

A factsheet on financial support for jobs

A policy paper on the JRS extension


The JRS will now remain open until 31 March 2021.


In common with the JRS up until now, eligible employees will receive 80 per cent of wages for hours not worked, up to a maximum of £2,500 per month.


Employees will only need to contribute employer National Insurance Contributions and pension contributions, and (for now) will not be asked to contribute to wage costs for hours not worked. This mirrors what was in place in August and so is more generous than the scheme has been over the last couple of months. The government will review this in January 2021 to decide whether economic circumstances are improving enough to ask employers to contribute more.


Employers and employees do not need to have used the JRS previously. Employers can claim for employees who were employed and on their PAYE payroll on 30 October 2020. If an employee was made redundant or stopped working before that date, then provided they were on payroll on 23 September, they can be re-employed and furloughed under the scheme (although there is no obligation on employers to do so).


Employers can claim whether their businesses are open or closed.


Employees who are unable to work because they are: shielding; need to stay at home with someone who is shielding: or who have caring responsibilities as a result of coronavirus, can be furloughed.


As with the previous scheme, employees cannot work during any hours when they are on furlough (though they can take part in training or work/volunteer for another employer). However, flexible furlough – where an employee works some hours and is furloughed the rest – will be possible. Employers will remain responsible for paying wages in full for any hours worked if an employee is flexibly furloughed. The 80 per cent rule will apply to the rest of the employee's normal working hours.


Employers should discuss furlough arrangements with their staff and must have confirmed to their employees in writing that they have been furloughed or flexibly furloughed. No written response is required by employees.


Claims for November can be made from 8am on Wednesday 11 November and must be submitted by no later than 14 December 2020. As before, the minimum claim period is seven consecutive calendar days. The deadline for claims up until 31 October remains 30 November.


The government's policy paper sets out details for how claims should be calculated, including new reference pay calculations for employers and employees who have not previously used the scheme.


As a result of this announcement, the Job Support Scheme has been postponed. The Job Retention Bonus will also not be paid in February 2021 as planned, although the government states that "a retention incentive will be deployed at the appropriate time".
If you require further information about anything covered in this blog, please contact Kathleen Heycock, Amy Wren, or your usual contact at the firm on +44 (0)20 3375 7000.

This publication is a general summary of the law. It should not replace legal advice tailored to your specific circumstances.

© Farrer & Co LLP, November 2020