Can a school dismiss a head teacher for failing to disclose material information? A reminder of the law on unfair dismissal
Insight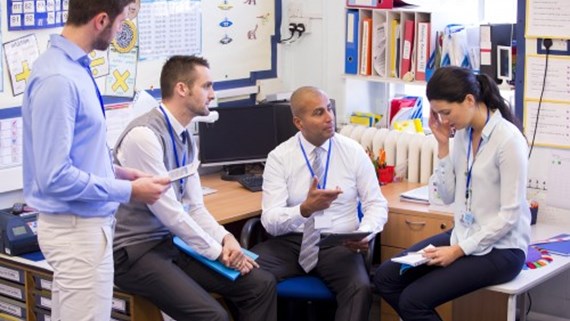 It is not every day that the Supreme Court concerns itself with a case about a school, so it is worth commenting on it when it does.

The most recent one – Reilly v Sandwell Metropolitan Borough Council – concerned the dismissal of a head teacher for failing to disclose her (non-romantic) relationship with someone convicted of making indecent images of children.
Here are the facts:
Ms Reilly was a head teacher at a primary school and her disciplinary record was exemplary.
Ms Reilly had a close personal relationship with Mr Selwood, although they were not romantically involved.
Mr Selwood was arrested and convicted for downloading indecent images of children. Ms Reilly did not disclose any of this to her employer.
The school became aware of Mr Selwood's conviction and Ms Reilly's relationship with him. Following a disciplinary process, it dismissed her for gross misconduct for failing to disclose her relationship with a man convicted of sexual offences towards children and her refusal to accept that this relationship might pose a risk to pupils.
Ms Reilly brought an employment tribunal claim against the school. The tribunal found that there was a fair reason for dismissal, but that procedural defects with the appeal process rendered her dismissal procedurally unfair. However, it found that she had made a 100% contribution to her dismissal (meaning she was not entitled to any compensation).
This decision was upheld by the Employment Appeal Tribunal and the Court of Appeal.
The Supreme Court's decision

The Supreme Court also upheld the tribunal's decision and dismissed Ms Reilly's appeal. It decided that:
Ms Reilly was under a duty to "advise, assist and inform" the governing body in fulfilling its safeguarding responsibilities towards the school's pupils.
Ms Reilly's non-disclosure amounted to a breach of that duty which merited her dismissal.
Her refusal to accept that she had been in breach "suggested a continuing lack of insight (which) rendered it inappropriate for her to continue to run the school"
Significance for schools
An employee's duty to disclose material information

Ms Reilly's dismissal resulted from her failure to disclose information about her relationship with someone convicted of child sexual offences, even though there was no evidence that any pupil had actually been at risk. Although the obligation to disclose was not expressly set out in her contract of employment, the tribunal considered that it was "obvious" that failing to disclose it was misconduct. This was partly due to Ms Reilly's senior position at the school, and also the seriousness of the potential safeguarding risk.

What is not clear from the decision is exactly when the duty on employees to disclose arises and how far it extends. To ensure certainty, it is advisable for schools to include express obligations to disclose in their contracts and relevant policies, so that staff are clear as to what is expected of them and what the potential consequences might be for breach. As part of this, consideration should be given as to which employees should be under a duty to disclose and whether more senior staff should be under more onerous obligations.

Failing to admit an error of judgement

Another significant factor in Ms Reilly's dismissal was her continuing refusal to accept that her failure to disclose information about her relationship was a breach of duty. This reinforces the point that an employee's reaction to allegations (for example, whether or not they show remorse) will be relevant to determining the appropriate sanction.

Although not addressed in this case, the fact that Ms Reilly was unable to comprehend why the situation was so serious also suggests a concerning lack of understanding on her part of her safeguarding obligations. Mr Selwood's arrest took place during Ms Reilly's application to the head teacher role, which potentially implies that there was insufficient scrutiny of safeguarding considerations during her application process. It is critical that schools explore safeguarding thoroughly during the recruitment process (for example, an individual's understanding of safeguarding issues and their responsibilities, and whether they have any relevant information to disclose) as a potential way of picking up concerns. It also goes without saying that schools should ensure that staff are fully trained on safeguarding, which following this case could helpfully include a discussion about when personal relationships outside of school might become relevant and should be disclosed.

Childcare regulations

Although not cited in the employment tribunal, in reaching its decision, the Supreme Court drew support from the Childcare Act 2006 and the Childcare (Disqualification) Regulations 2009. These require certain childcare providers and those who manage childcare providers to be registered in order to provide childcare. Those who have committed sexual offences are disqualified from registering and from working with children in an early years setting. If someone working in a relevant setting lives in the same household as someone who is disqualified, that person will also be disqualified "by association".

Although this legislation did not apply to Ms Reilly, because she did not live with Mr Selwood, the Supreme Court held that it demonstrated a recognition by Parliament that "sexual offenders towards children can represent a danger to children not only directly but indirectly by operating through those with whom they associate". As head teacher, Ms Reilly was in a position of trust - she knew a lot about and had access to information on pupils at the school and their circumstances, and had the ability to authorise visitors to enter school premises. As a result, her relationship to Mr Selwood created a potential risk to children, which required assessment. It was for the governors to carry out this assessment, not Ms Reilly, and as such Ms Reilly was under an obligation to disclose the relevant information to the school so the risk assessment could take place. A failure to do so warranted her dismissal.

The law on unfair dismissal

The Supreme Court indulged in some speculation about the law on unfair dismissal in its judgment. However, it did not change the established law, and as such it is worth reminding ourselves of the questions that decision makers should consider when deciding whether or not to dismiss:
Was there a potentially fair reason for dismissal? For example, relating to an employee's conduct or capability etc.
Did the employer act reasonably in treating that reason as a sufficient ground for dismissal (having regard to equity and the substantial merits of the case)?
In considering a misconduct dismissal, the tribunal will apply the so-called Burchell test (from the case of British Home Stores Ltd v Burchell) to the facts:
Did the employer believe the employee was guilty of misconduct?
Did it have reasonable grounds to sustain that belief?
Prior to forming its belief, did it carry out a reasonable amount of investigation into the matter?
If you require further information please contact Alice Yandle or your usual contact at the firm on 020 3375 7000.

This publication is a general summary of the law. It should not replace legal advice tailored to your specific circumstances.

© Farrer & Co LLP, May 20