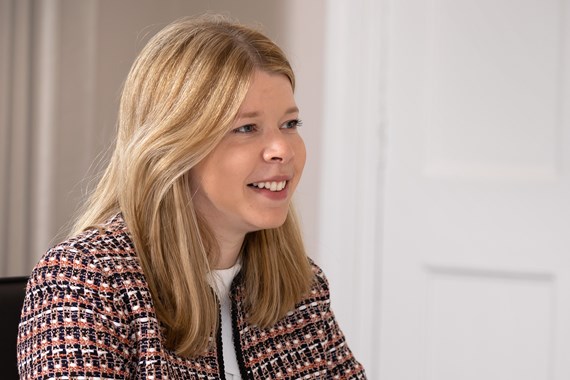 Alice is an experienced employment lawyer, advising both organisations and senior executives on complex employment, partnership and regulatory issues. Alice frequently advises on employee competition matters, including confidential information and post-termination restraints in the context of team moves. Alice is also recognised for her extensive work advising schools on issues relating to staff, pupils and parents.
Clients value Alice's commercial and pragmatic approach; she has been described in the Legal Directories as being "quite exceptional", providing "highly responsive advice", having a "sharp analytical mind", "superb client care skills" and held out as a "fantastic all-round operator".
Alice is a Partner in Farrer & Co's Employment Team and is ranked in both Chambers & Partners and The Legal 500 as a Next Generation Partner and Key Lawyer.
Alice advises C-suite executives, senior employees and partners on all employment and partnership matters including: negotiating complex joining arrangements and departures including the implications for equity and incentive awards, particularly in the private equity context; advising those subject to misconduct investigations, often with regulatory considerations; advising on high value discrimination and whistleblowing complaints and on disputes concerning the enforceability of restrictive covenants. Alice is described by clients as being "strategic in her approach"; seeking out practical solutions in line with their objectives, while always being mindful of any associated legal risks and reputational sensitivities. She "always thinks a few steps ahead and with the preferred outcome in mind". Clients are drawn to her empathetic, personable and in this together attitude.
Alice represents employers in a range of sectors including insurance, financial services, corporate, legal, and education. She advises on the full range of employment issues, including complex restructuring exercises, workplace investigations (including those with regulatory implications), TUPE, negotiating employee entrances and exits, and advising on the drafting of and enforcement of restrictive covenants. Directory feedback notes that: "Here I have to single out Alice Yandle; she has been quite exceptional…I think every Director of HR needs an Alice in their toolkit". Alice regularly delivers employment and equality-related training for a large number of her clients. She also has experience in acting as an independent investigator for employers for whom the firm does not act.
Alice has extensive litigation experience when advising both senior executive and employers, and is adept at handling and defending complex and high-value discrimination and whistleblowing claims in the Employment Tribunal and Employment Appeal Tribunal. Alice also has substantial experience in High Court and Court of Appeal litigation, including on employee competition matters ranging from restrictive covenants, confidential information to breaches of fiduciary duties, including in the context of team moves. She also has experience of arbitrations under LLP and partnership agreements.
Regularly acting for both individuals and organisations means that Alice can leverage her extensive experience on both sides of any dispute to deliver the best outcome for her clients, protecting their immediate interests as well as their future objectives.
Alice also has an extensive practice in the education sector and regularly advises schools on safeguarding issues, pupil-related matters, special educational needs, the full range of Equality Act 2010 issues, parental complaints and complex investigations (including staff misconduct matters involving DBS and TRA referrals and hearings), alongside her employment work for schools. Alice also frequently advises on trade union industrial disputes, industrial action and union recognition matters. Outside of work Alice is a governor at a leading independent school. Alice is closely involved with the major associations and membership organisations in the sector and speaks regularly at conferences around the country. Alice is ranked in the legal directories as a a Next Generation Partner and rising star in the education sector.
Alice is a member of the Employment Lawyers Association (ELA) Training Committee, regularly Chairing and speaking at events. She is also a member of the Industrial Law Society (ILS) and the Association of Partnership Practitioners (APP).