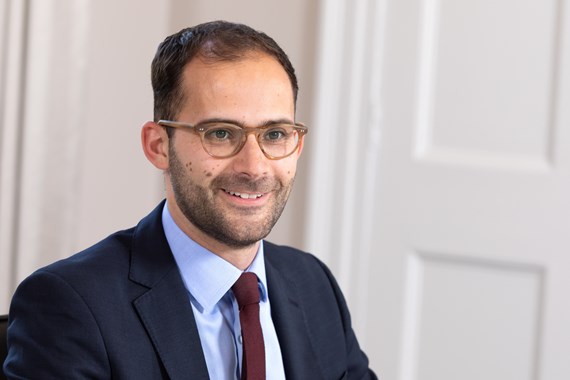 Hugh is an experienced employment lawyer who acts for a broad range of clients, including schools, universities, senior executives, charities, financial services business, sports institutions and other corporate clients.
Hugh provides advice to senior executives on entry and exit, including: negotiating employment contracts, negotiating settlement agreements, advising on the enforceability of post termination restrictions, and advising on the terms of share plans, non-disclosure agreements, and other related documents. Hugh is a member of the firm's Employee Competition Group.

Hugh acts for many schools, universities and other education businesses. His recent work includes: employment status for peripatetic staff, backdated holiday pay, exams, safeguarding, IR35, transgender issues, historic safeguarding issues, the implications of TUPE on school mergers, advice to many schools on consultations regarding a proposed withdrawal from the Teachers' Pensions Scheme and advice to universities on strike action.

He has worked on complex investigations, including: investigations into peer-on-peer abuse in schools, investigating and responding to complex parental complaints, and disciplinary / grievance investigations for employer clients in all sectors.

Hugh is experienced in advising on employment tribunal claims from start to finish, including: drafting claim forms, responses to claims, witness statements (and more), advising on tribunal procedure, and negotiating settlement to a tribunal claim.

He also advises financial services businesses on employment law and the related regulatory framework (including on SM&CR and the Regulatory Reference Regime).

Hugh provides general advice to employer clients on the full range of employment law issues, including unfair dismissal, whistleblowing, discrimination, performance management, TUPE, contractual issues, policy reviews and much more.

He also has experience in advising on the employment law elements of corporate transactions, including employment due diligence and employment wording in the sale agreement.

Hugh is fluent in French.

Hugh qualified as a solicitor into the Employment team in 2018.