Celebrating International Women's Day - the history of women in English law
Insight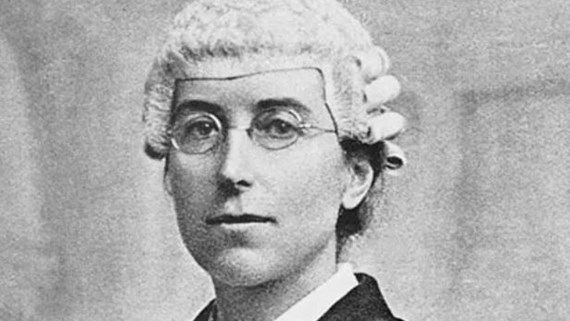 At Farrer & Co we are proud of our history and in today's day and age our firm celebrates an innovative practice and diverse staff with many of our female partners and associates practising as leaders in their fields. As tomorrow is International Women's Day, we take a brief look back at the history of women practising law in England to see who paved the way for today's female barristers and solicitors. It is hard to imagine that when Farrers first established offices back in 1701 the entire practice would have been made up of male solicitors, especially given the integral role women play in today's workplace. However, it would not be until over 150 years after Farrers first opened its doors that women would enter the legal field, and initially this would only be as law clerks.
In 1859, Maria Rye established a private law stationer's business just steps from our offices at Lincoln's Inn Fields where she taught girls to copy legal documents. Maria would later go on to promote the Married Women's Property Bill, which became the Married Women's Property Act in 1870 allowing married women to be the legal owners of the money they earned and to inherit property.
Janet Wood became the first woman to complete (but not to be granted) a law degree in England in 1878, taking a "Special Exam for Women" at Girton College, Cambridge obtaining first-class honours. It was not until 1947 that women were granted degrees at Cambridge. Despite others following in her wake (Eliza Orme was granted her law degree from University College London in 1888), it was not until the Sex Disqualification (Removal) Act passed in 1919 (later repealed by the Equality Act 2010, Schedule 27, Part 1) that the doors to the legal profession were opened to women. This Act broadly lifted most common law restrictions on women so that they were now able to serve as magistrates and jurors, to enter professions in the civil service and judiciary, and marriage was no longer a legal bar to a woman's ability to work in a civil profession or vocation.
Section 1 of the Act states: "A person shall not be disqualified by sex or marriage from the exercise of any public function, or from being appointed to or holding any civil or judicial office or post, or from entering or assuming or carrying on any civil profession or vocation, or for admission to any incorporated society". The Act also mandated that nothing in the statutes or charters of a university shall preclude universities from making provisions to admit women or award degrees.
Three years later, in 1922, women finally entered the legal profession and the first women were admitted to the bar and as solicitors in England. Ivy Williams was first to be called to the English bar (though she never practiced) and later, in November 1922, Helena Normanton would go on to be the first woman to practise as a barrister (having been called at Middle Temple). Helena was a fierce campaigner for women's rights and suffrage and when she married she kept her surname becoming the first British married woman to have a passport with the name she was born with. Helena achieved many "firsts" in her career; she was the first woman to lead the prosecution in a murder trial, the first woman to obtain a divorce for a client and the first woman to appear at the High Court and Old Bailey. In 1949, along with Rose Heilbron (the first woman judge to sit at the Old Bailey), Helena became one of the first two women to be appointed King's Counsel (QCs) in England.
Also in 1922 Carrie Morrison who, like Maria Rye in 1859, obtained a first-class honours at Girton College but was not allowed a degree because she was a woman, became the first woman to be admitted as a solicitor in England. She was shortly followed by Maud Crofts. Maud had tried to convince the courts in 1914, in Bebb v the Law Society, that the Society should be compelled to admit women to its preliminary examinations. Mary Pickup (a noted Soroptimist) and Mary Sykes were next to join the ranks of their fellow female solicitors.
Today the Solicitors Regulation Authority reports that women make up 48% of all lawyers in law firms, and though in 2017 women made up the majority (59%) of non-partner roles, they formed only 33% of the partnership. In 2017, Farrers elected our first female senior partner, Anne-Marie Piper, being one of only a handful of firms in the UK with a woman leading at the top. Throughout firms in England there are signs of progress towards a more equal workplace as the SRA states, "the proportion of female partners [is] rising steadily from 25% in 2014 to 29% (in the largest firms) in 2017" and there are now a greater proportion of female pupils at the Bar than males (though just 37% of barristers currently practising are women). As we celebrate International Women's Day today we look gratefully back at those women in law who trailblazed a path for us female practitioners, but we must also look ahead to what more can be done to equalise the legal practice for all those who wish to enter it.
Many thanks to the First 100 Years whose wonderful history project charting the history of women in law assisted greatly in writing this briefing.