Charities podcast - ethical investment with Elizabeth Jones and James Maloney
Podcast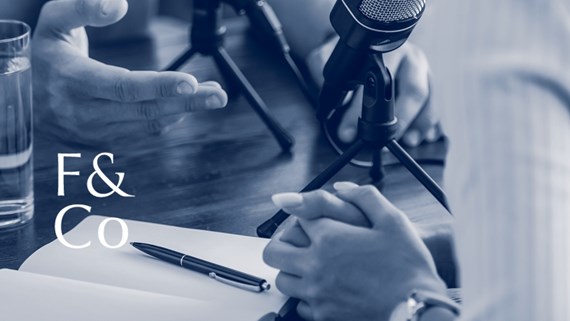 In our latest podcast James Maloney and Elizabeth Jones look at ethical investment, an important and topical issue for many charities – and one that has been the focus of a good deal of press interest recently. They are also seeing greater awareness and engagement on investing by charities from donors, beneficiaries and other stakeholders.
During the podcast they talk about the law as it currently stands, particularly the Bishop of Oxford judgment from 1992. They look at subsequent legal and regulatory developments (including whether there has been a shift in the Charity Commission's approach) and changes outside the charity context which might inform further possible changes. Finally, they consider how these issues inform charity governance and trustee decision making in this area.
Since the podcast was recorded the Charity Commission has issued a short blog describing its findings from its engagement with the sector on the barriers to responsible investing, which is available here. The Charity Commission's blog mentions both technical and practical barriers to responsible investing that were mentioned in the responses it received, and the Commission now intends to consider further what support they may provide to trustees in this area.
Charities 360 monthly newsletter. This mailing highlights topical issues we think are of interest to our clients and contacts in this sector. If you would like to receive it, please sign up here.
If you have any questions on the podcast or the case, then please get in touch with Elizabeth Jones or James Maloney, or with your regular contact at the firm on +44 (0)20 3375 7000. If there are any other topics you would like us to cover in future briefings or podcasts, please let us know.
This publication is a general summary of the law. It should not replace legal advice tailored to your specific circumstances.
© Farrer & Co LLP, November 2020