Concrete conversations: how the built environment is getting smarter
Insight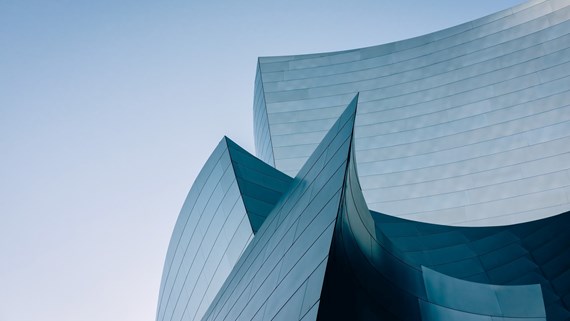 What is a "smart" building?
We are all familiar with the phrase "it's like talking to a brick wall". In the new world of smart buildings, that wall may well start talking back to you. The integration of technology with the built environment has led to the rise of the "smart" building: a building that communicates. A smart building is one that uses interconnected technologies, such as automated systems, internet of things devices (IoT) and artificial intelligence within building-wide subsystems such as heating, ventilation, air conditioning, lighting and security. This allows the generation of actionable data to detect inefficiencies, troubleshoot problems and self-adjust, thereby making buildings more efficient and sustainable.
Is smarter better?
Smart buildings have the potential to offer many benefits for developers, investors and occupiers alike. The advantages include the following:
Cost reduction: A smart building is designed to maximise the efficiency of building management systems and services, thereby reducing energy consumption and operating costs. Through data-informed management, landlords can lower utility costs, streamline maintenance and repairs (by either avoiding issues altogether or fixing issues faster), and increase the lifetime of equipment and machinery. Ultimately, such savings and efficiencies may also be passed on to occupiers in lower service charge costs, while increasing the capital value of the building asset itself.
Tackling the climate crisis: According to the UK Green Building Council, 19 per cent of the UK's carbon footprint is from operational emissions, ie from energy required to heat, cool and power buildings and 25 per cent of UK emissions are directly attributable to the built environment. The built environment therefore has a critical role to play in tackling the climate crisis, limiting global warning, and facilitating the UK's transition to net zero by 2050. Smart buildings are, by design, often green buildings. Such buildings utilise green technologies such as solar panels and green roofs, self-shading façades, digital sensors, intelligent lighting, living walls, rainwater reuse and low-flow water fixtures and fittings to reduce wastage and carbon output.
Climate resilience: Climate change continues to pose a serious risk to the built environment, with the increased advent of extreme weather events such as floods, droughts, and heatwaves. Buildings will need to be resilient to changing climate patterns and conditions in order not only to safeguard those who occupy them, but also the long-term capital value of the asset. As exposure to higher climate stresses becomes inevitable, climate-robust design will be a necessity.
Reputation and futureproofing: In a world where digital connectivity is becoming essential, developers can enhance their reputation for innovative, tech-optimised design. Smart building projects have the ability to move the dial within the market and establish new market leaders. Creating buildings which can anticipate and adapt to future needs will ensure that development projects are futureproofed, relevant, and enduring, rather than becoming legacy assets which demand costly retrofitting.
Increased marketability: The demand for sustainable, tech-forward buildings continues to increase globally. Such assets have the potential to attract higher rents and yields, as investors and occupiers recognise their value and the increasing importance such green credentials play in their own internal governance and in securing external funding. Smart buildings will offer premium space, allowing investors to attract and retain tenants and reduce voids. Many leases now contain green lease provisions that place obligations on the landlord and tenant to improve the environmental impact of the building or premises. Such provisions may be easier to agree between parties in a property that is actively advancing this objective. A smarter and greener building will ease the administrative burden of data collection and will not require expensive improvements which occupational tenants with shorter occupational terms are often unwilling to contribute towards.
Occupier wellbeing, productivity, and engagement: Unsurprisingly, defective or unreliable office equipment, disagreeable room temperatures and inflexible workspace design can increase stress, lethargy and irritability. Studies have shown that improving ventilation, indoor air quality and lighting conditions can improve employee productivity and wellbeing by allowing workers to create personalised spaces that can bring the comforts of home to work. Sharing the green characteristics, technological capabilities and data of smart buildings with employees can not only encourage employees to become mindful of their own impact on energy output and costs, but can create a sense of ownership over, and empowerment within, the buildings they inhabit.
Regulatory compliance: Many countries are introducing minimum energy standards. In the UK, non-domestic rented buildings will have to achieve an energy efficiency rating of B by 2030. On the horizon, the Financial Conduct Authority is due to finalise its Sustainability Disclosure Requirements: a set of rules aimed to increase the transparency within the financial markets of financial products labelled as sustainable, in order to reduce the risk of greenwashing. Funds and asset managers investing in and managing property assets will therefore need to be vigilant that such assets have accurate and reliable environmental credentials. Smart buildings, by design, will assist with such due diligence as data will be collected at source through the buildings digital infrastructure.


How smart?
The "E" within ESG (environmental, social and governance) has been very much in the spotlight in recent years. However, a recurring issue has been how properly to benchmark a building's ESG credentials. In 2021, the company WireScore introduced its SmartScore certification: a global standard for smart buildings. The SmartScore scorecard focuses on two key pillars: (a) user functionality, which considers matters such as productivity, health and wellbeing, sustainability and security; and (b) technological infrastructure, which considers matters such as digital connectivity, building systems, cybersecurity and data sharing. In 2021, The Hickman in Whitechapel, London (developed by Great Portland Estates) was the first building in the world to achieve a SmartScore Platinum rating, the highest possible rating for the SmartScore certification.
According to WireScore, the aim of the SmartScore certification is to help in the creation of smart buildings which are cost-efficient, sustainable, offer exceptional user experience and are futureproof by design. In July 2023, 39 landlords (including Derwent London, Nuveen and Lendlease) signed up to the WireScore Portfolio: an award given to landlords and developers who have committed to delivering "a best-in-class, technology-enabled experience across a significant portion of their portfolio, now and in the future".
Potential challenges:
The relevance of smart buildings is clear, but being "smart" does present its own challenges, including the following:
Retrofitting: The incorporation of digital infrastructure within a building is often best done at the design and build phase (although smart systems are often not considered until later in the construction pipeline). The retrofitting of existing buildings can be a costly process and integrating smart systems can be complex, particularly for older buildings which were not built with such technologies in mind, or listed buildings which may require consents to be obtained before any such upgrades can be carried out (if at all).
Technological obsolescence: Technology is advancing at a staggering pace: we have already gone through 38 iterations of the iPhone. This advancement is a double-edged sword. Buildings designed with the latest devices, apps and systems may find that the pace of change means updating that technology frequently, and such upgrades may carry a cost.
Privacy and security: Building occupants who are prepared to share their personal information will need to trust that such information is being stored and processed securely. Corporate occupiers will need to ensure they are using that data responsibly and accountably and in accordance with their legal obligations under the General Data Protection Regulation. While the generation of accurate and actionable data will bring positive cost and management outcomes, landlords and occupiers alike will need to be ever more vigilant of cyber-attacks, ransomware and data breaches. With more of the building's infrastructure connected to the internet, such risks will inevitably increase.


A smart horizon:
Smart buildings offer exciting opportunities for investors, developers and occupiers. Developers will be able to differentiate themselves from the competition, by creating tech-forward, sustainable buildings, which are future proof, climate resilient, and cognizant of the responsibility the built environment has in achieving net zero. Digital connectivity has become one of the most important factors for tenants when considering viable office space, and with shifting regulatory requirements and the potential for smart building certifications such as SmartScore, the data generative capabilities of smart buildings will become increasingly important and valued. For investors, the green premium of smart buildings may offer the benefit of higher rents, fewer vacancies, and lower operating costs, while streamlining asset management processes and services.
The smart building has the potential to align the interests and needs of its various stakeholders. Challenges remain to keep up with changing technologies and to ensure approaches to privacy and security are robust. Meanwhile, the cost of retrofitting remains the elephant in the room. Only time will tell if it is the win-win it appears to be and, perhaps, needs to be.
This publication is a general summary of the law. It should not replace legal advice tailored to your specific circumstances.
© Farrer & Co LLP, September 2023