Deaths and injuries from falling trees and branches
Insight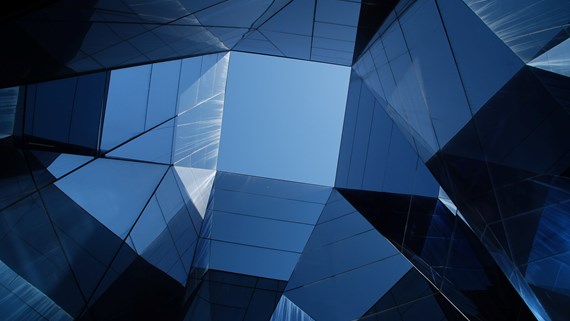 Landowners and occupiers are not expected be an "insurer of nature"[1], but to avoid criminal and civil liability they do need to manage the risks from the trees they are responsible for. And, importantly, no one wants to go home after a day's work knowing that they could have taken steps to prevent a death or injury.
Criminal liability
In January, Newcastle City Council was fined £280,000 in relation to the death of a six-year-old who was hit by a falling tree in a school playground, and Bupa Care Homes was fined £400,000 for serious life-changing injuries suffered by an eight-year-old due to a tree falling on a pavement outside the entrance to a care home.
The Health and Safety Executive (HSE), in their press releases, described these incidents as "avoidable".
The HSE brought both prosecutions under section 3(1) of the Health and Safety at Work etc. Act 1974. This requires duty holders (employers or the self-employed) to ensure, so far as reasonably practicable, that they do not expose non-employees to health or safety risks. Employers owe a similar duty to employees under section 2 of the Act.
In the first case, the HSE found that the tree had decayed, was in a poor condition, and the Council had failed to identify the extent of the decay or to manage the risk posed by the tree. In the second case, it was found that the tree was diseased, and had likely been rotting for several years before the accident. Bupa Care Homes did not have a strategy for tree management. Accordingly, there was a lack of the risk assessment, proactive surveying, inspection, and monitoring required to identify any necessary remedial actions.
The HSE issued an email bulletin at the end of January reminding those responsible for school premises that they must have effective systems in place to manage the risks from trees, particularly in areas frequently accessed by staff, pupils, and the public.
Establishing and implementing an appropriate tree management strategy requires technical arboricultural expertise. That said:
Zoning and inspection: a "competent person" (someone with the requisite training, skills and experience in this area) should identify and categorise trees according to the level of risk they present, using a zoning system. This risk will be affected by the location and nature of the trees. The type of inspection required will depend on the location and the condition of the trees, and again such an inspection should be carried out by a "competent person".
Reporting system: the management system should also have procedures which enable people to report tree damage they have seen and to trigger additional necessary checks (for example after a storm).
Escalation: if issues are detected, there needs to be a system in place for obtaining specialist advice to assess and deal with the issue.
Records: records of checks and inspections should be maintained and should include details of identified defects / concerns and any action taken.
Vitally, monitoring needs to be in place to ensure that the tree management system is implemented (properly), and is not just a document sitting in a file or on a computer.
Civil liability
There is the risk of incurring civil liability to pay damages in relation to death or injury caused by falling trees. In two recent cases, Parker - v- National Trust [2021] and Hoyle -v- Hampshire County Council [2022], both the National Trust and Hampshire County Council successfully defended civil claims. Mrs Parker suffered life altering injuries after being struck by a falling branch and Mr Hoyle was killed by a falling tree whilst driving. Each individual case will turn on its own facts, but what can be drawn from these cases is that both defendants had drawn up and implemented suitable inspection programmes.
The National Trust had a formal tree management policy in place. This set the frequency and nature of the inspections by the location of the tree (ie zoning). It included inspections carried out by trained rangers, closure of the park during high winds, and a system for post-storm damage inspection. Additionally, volunteers who patrolled the park reported any concerns.
Hampshire County Council used trained arboriculturists to carry out regular inspections on foot. Layered over this were monthly drive-by inspections by highways inspectors who had received tree hazard awareness training. The court said that the drive-by inspections alone would have likely been inadequate, but they were a sensible addition to the other inspections. The standard of inspection, as well as the frequency and type of inspection, is relevant for liability. In both cases, it was also held that the relevant inspections were not done negligently.
The position was different in a third case, Cavanagh -v- Witley Parish Council [2017], where a flawed inspection regime led to liability. In that case, the claimant was driving a bus when a large mature lime tree fell across the road and onto the bus causing him severe personal injury. The tree failure was caused by severe decay in the root system with high winds being a contributory factor. The tree was adjacent to a bus stop and bus shelter and leaning towards the road: it was in a "high-risk" position.
The court observed that it was known that trees, particularly older trees, can become diseased and unstable within a relatively short time. During the relevant period the council had adopted a three-year inspection regime, notwithstanding that it had received advice from arboriculturists that inspections should be more frequent. The judge held that the council had been negligent and that a reasonable inspection regime for the tree would have been no less than every two years and that an 18-month cycle of inspection (for in and out of leaf) would have been reasonable. The Court of Appeal upheld this decision (Witley -v- Cavanagh [2018]).
The judge observed that the council did not operate a zoning policy. This meant that all trees on its patch were subject to the same inspection regime irrespective of size, condition, or location. A zoned system would enable resources to be targeted according to risk:
"If the vast majority of the tree stock had been inspected (as it could well have been) on a much more infrequent basis … a proper and more rigorous system of inspection could have been instigated in respect of the small number of trees which merited especial care; trees which were large, heavy, old / mature, and in places where they could cause serious damage."
The tree surgeon who last inspected the tree (who was also sued) was held to have been negligent. However, on the expert evidence, it was decided that even if he had done his job properly, the defect would not have been detectable at the time and accordingly his negligence was not a causal factor in the incident. This was not discussed in the judgement, but there was no suggestion that any "lighter touch" visual checks were conducted to identify problems which could emerge in between tree surgeon inspections.
Additional observations
The HSE bulletin under the heading "further information" refers to its short guidance "Management of the risk from falling trees or branches (SIM 01/2007/05)." This guidance should not be relied on as a toolkit for setting out what landowners and occupiers need to do to manage the risk (and thus to avoid liability) from trees in their individual circumstances. First it states that it is written for inspectors in relation to duties under Section 3 of the 1974 Act, and it is not intended to be a guide for duty holders.
Further, in the Witley case, the court noted that the HSE guidance (this appears to have been an earlier version) was produced in relation to the enforcement of criminal proceedings. Accordingly, it was of minimal relevance to determining the standards of care required to be exercised by a prudent landowner to avoid civil liability in terms of the types of inspections which should be carried out[2]. A similar approach was adopted by the court in the Hampshire case. Additionally, the Court of Appeal in the Witley case noted there was nothing in the HSE guidance which addressed the required frequency of inspection. Both courts preferred other guidance, including some produced by the Forestry Commission, for determining the required standards.
The HSE guidance also refers to other tree management guidance including that produced by the Forestry Commission and states that it "endorses the sensible, proportionate, reasonable and balanced advice to owners on managing the risk from trees set out in the guidance."
As said above each case turns on its own facts. To avoid liability the design and implementation of a tree management plan needs to be carried out by a suitably qualified person, risk-based, and tailored to the particular stock of trees and their location and condition. Not all trees will necessarily require the same inspection regime. Moreover, some trees (for example, because of their age, size, condition, or location) may require particular attention on an individual basis.
If you require further information about anything covered in this briefing, please contact Claire Sheppard, Jo Ord or your usual contact at the firm on +44 (0)20 3375 7000.
This publication is a general summary of the law. It should not replace legal advice tailored to your specific circumstances.
© Farrer & Co LLP, April 2023
Footnotes:
[1]Principle reiterated in Stagecoach Southwestern Trains -v- Hind [2014]
[2] In effect, the court considered that the HSE guidance provided that the inspection standard for trees in frequently visited zones was simply a quick visual check by a person with a working knowledge of trees (but who need not be an arboriculture specialist). This was held to be inadequate by the court. However, we would note that the current HSE guidance includes this specific commentary as part of what is described as a "suggested simple tree management system" and even in a criminal context what is an appropriate inspection system would be circumstances-specific.