Equal pay in the news (again) – what it means for schools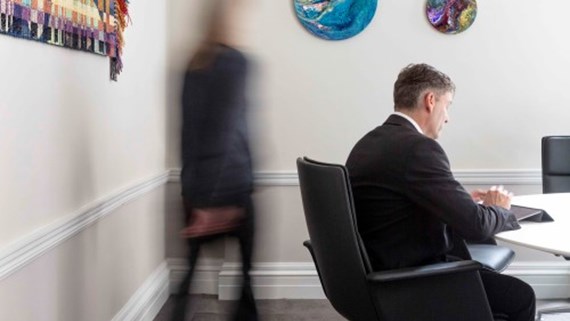 Tesco had a bad news day on 7 February, with headlines shouting out that "Tesco faces record £4bn equal pay claim", amid reports that up to 200,000 employees could be in line for payouts of around £20,000 each.
In fact, the headlines are somewhat premature. Read the articles, and it turns out that only about 100 women have lodged complaints with Acas (the first step to starting employment tribunal proceedings). Nevertheless, the nature and extent of the press reporting serves to illustrate quite how hot a topic equal pay is just now – there's also been the mass equal pay claims against both Sainsbury's and Asda, the ongoing #notonthelist scandal at the BBC, and of course the deadline for gender pay gap reporting looming in April.
Like it or not, the landscape on pay is undeniably shifting; we are moving away from a culture of secrecy to one which encourages greater transparency and consistency in the way people are paid. In our experience, the impact on schools of this increased pay awareness, is that employees are starting to ask more difficult questions about pay, which has the potential to expose issues in pay practices. This is something which is only likely to increase as schools publish their gender pay gap figures.
Equal pay vs. gender pay gap
Unfortunately, the impression given in many sections of the press – and picked up by many employees – is that a gender pay gap of any size is somehow an indicator of unequal pay and the mistreatment of female staff. This is a misconception and pay differentials are often due to non-discriminatory factors, such as different levels of seniority or part-time working. The reality is that equal pay and gender pay gap reporting are two very different and distinct concepts and we thought it might be helpful to give a quick recap of both here.
Gender pay gap reporting
Gender pay gap reporting was brought in last year by the Equality Act 2010 (Gender Pay Gap Information) Regulations 2017. These require employers with 250 or more employees to publish gender pay information on employees, including the difference in mean and median pay and bonus pay (by 30 March 2018 for public sector employers and 5 April 2018 for private sector employers). In contrast to the law on equal pay, gender pay gap figures are based on the gross hourly rates for men and women, without any sort of comparison of the work itself.
For a more detailed discussion of gender pay gap reporting see here.
Equal pay
The law on equal pay can be found in the Equality Act 2010. Its purpose is the elimination of gender based pay differentials, under the strap line "equal pay for equal work" - a concept which is deceptively simple on the face of it, but which has proved alarmingly complex.
The main elements that an employee has to establish in order to get an equal pay claim off the ground include:
There must be a comparator of a different sex, which the claimant can select (and it's fair to say that usually the claimant is a woman and the comparator a man).
The comparator must receive more pay than the claimant. Significantly, in determining equal pay it is not possible just to look at the contract as a whole. Instead, it is necessary to treat each term of the contract separately. As a result, less favourable terms cannot be balanced out by more favourable terms in a contract. This means that a woman can claim equal pay with a man who earns a higher rate of basic pay, even if other elements of her pay package may be equal to or indeed more favourable than his.
The claimant and the comparator must be employed on "equal work" – that is like work, work which is rated as equivalent or work of equal value.
If those ingredients are all present, the law will imply a "sex equality clause" into the claimant's contract of employment, which has the effect of replacing the less favourable term(s) with the equivalent more favourable term(s) in the comparator's contract. However, the sex equality clause will not operate if the employer can establish a "material factor defence" – ie show the difference in contractual terms is genuinely due to a material factor which is neither directly nor indirectly related to sex. Examples of material factors which might establish a defence, depending on the circumstances, include: length of service; past performance; market forces and shortage of skills; mistake; and different grades on a pay scale, to name but a few.
If an employer cannot establish a material factor defence, or cannot justify a factor which is discriminatory, an equal pay claim will succeed. Successful claimants are entitled to have their pay increased to the same level as that of their comparator and to receive back pay for up to six years. For some employers, the consequences of resolving equal pay claims have been crippling. Birmingham City Council, for example, reportedly had to sell off the NEC to pay a £1 billion bill to settle thousands of equal pay cases.
Practical steps for schools
On gender pay, if you have not already done so, we would suggest that you: prepare your figures now; establish the reason(s) for any pay differential; consider including a narrative to accompany your figures in order to contextualise the data you publish; and plan how you will communicate your figures internally.
On equal pay, consider whether or not to carry out an equal pay audit, to help you identify whether and where there might be issues (on the basis that forewarned is forearmed), but also have a look at the Equality and Human Rights Commission toolkits here and, of course, ensure that you have detailed job descriptions in place and good non-discriminatory documented reasons for pay decisions.
If you require further information on anything covered in this briefing please contact Jonathan Eley or your usual contact at the firm on 020 3375 7000.
This publication is a general summary of the law. It should not replace legal advice tailored to your specific circumstances.
© Farrer & Co LLP, February 2018