Farrer & Co supports new research to help plug the net zero data gap
News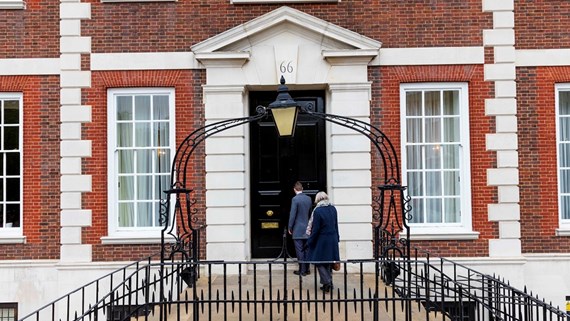 Leading UK law firm Farrer & Co has today announced its backing of new research aimed at tackling existing net zero data challenges for the property industry.
The property sector has a key role to play in tackling climate change. Buildings account for around 25 per cent of greenhouse gas emissions and the industry's carbon footprint is second only to that of the transport sector. However, research from the British Property Federation (BPF) has identified access to data and insufficient data as one of the top barriers to a net zero carbon property sector.
In light of this, Farrer & Co is supporting the BPF as it works with Get Living and Position Green in commissioning Savills to undertake new research into the net zero data challenges.
The research will explore the role of data in delivering net zero buildings, identify the key data challenges faced by property owners and occupiers, examine the role that technology can play to help overcome the challenges and propose a series of policy recommendations. It will also identify examples of innovation and best practice and include a series of case studies.
The results will be published in the New Year.
Commenting on the announcement, Mark Gauguier, Head of Commercial Real Estate at Farrer & Co, said: "Quality energy data is vital for the real estate sector to set and meet net zero goals. Yet we know from previous research that one of the biggest challenges faced by the sector is insufficient data or the ability to access data – so we are really looking forward to sharing the insights that emerge from this research as to the impact of the data challenge on net zero plans and how it can be overcome."
Rob Wall, Assistant Director at the BPF, said: "The lack of data is a major barrier to decarbonising our buildings. Understanding how buildings are performing in use is an essential first step to measuring and cutting emissions and to cutting energy bills. This research will be key to helping us understand the challenges around data access and data sharing and to developing solutions."
John Inglis, Head of Net Zero at Get Living said: "Improving the accessibility of energy data is central to Get Living's planned engagement with our residents, retailers, investors and regulators. We are pleased to support the BPF's research project, which will help to build consensus and ambition for the wider transition to a low carbon economy."
Håkon Dammen, Managing Director UK at Position Green, said: "As a software business, we understand both the critical importance of data and the role that new technology will play in the transition to a net zero carbon future. That is why Position Green is delighted to partner with the BPF on this research which will shine a light on these critical, but often overlooked, issues."
© Farrer & Co LLP, November 2023