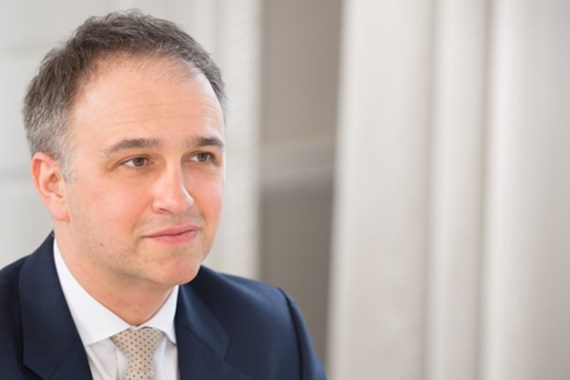 Mark provides technically excellent and commercially focused advice on all facets of commercial real estate. He acts for a variety of clients, ranging from charities and institutions to property companies and funds. The breadth of Mark's experience means that Mark is exceptionally well placed to handle any property challenges faced by investors, developers, owners or occupiers.
Mark trained and qualified at the firm and is an integral part of the firm's commercial real estate practice. During that time Mark has developed an impressive investment practice, acting for property funds, private and listed property companies, domestic and foreign ultra-high net worth investors, charities and institutions. Mark is equally comfortable acting on an urgent forward purchase or portfolio acquisition as he is advising on the most technical and challenging aspects of active management and landlord and tenant law. Mark works very closely with his investment clients, and understands the need to maintain a cool head and clear perspective even in the most high-pressured negotiations.
Mark also has a wide experience of development work, particularly in acting for landowners on significant legacy projects. While Mark has a very good grounding in the key issues that affect development projects, he is also able to move with the ever-changing landscape in this area and has been involved in market leading schemes. As lead partner on a high profile mixed-use urban community development, Mark manages a team that deals with all the issues confronting a major landowner – a role that demands technical ability, commercial awareness and social sensitivity.
Mark qualified as a solicitor in 2003.
Examples of Mark's recent work include:

Acting as lead partner for an open-ended common investment fund which exists to enable charities to invest in commercial property and is a substantial investor in the UK property market with over 100 properties and £1.2 billion in assets across the retail, offices, industrial and alternatives sectors. Mark's team has acted for this fund on numerous recent transactions, with highlights including the forward funding of a significant four-unit retail park development, pre-let to Next, Aldi, Primark and Mothercare on a brownfield site in Greenwich; the forward purchase of a new build school boarding house in Oxford, pre-let to D'Overbroecks Limited; the purchase of a prominent freehold retail property located adjacent to IKEA and the Metro Centre in Gateshead; and a substantial redevelopment and pre-let to Travelodge of the former office floors of a mixed use asset in a prominent site in central Bath.
Acting for the Duchy of Cornwall on all aspects of the flagship mixed-use urban community development at Poundbury, Dorset. Particular recent highlights include acting on the development of the three main schemes at Queen Mother Square, which is set to be the exemplar space at Poundbury; and acting on the development of the Northern Quadrant, a large section of the latest phase to be released for development, which involved a simultaneous transaction with three developers and complicated communal infrastructure arrangements. Mark's team has also advised the Duchy on new forms of affordable housing to be made available at Poundbury and in relation to the largest anaerobic digester in England.
Acting for an ultra-high net worth far eastern investor on two high profile acquisitions of leisure investments near London for an aggregate sum of over £100 million.
Acting for a well-known global brand on the sale of the entire UK share capital of a company whose primary asset is a high profile golf club in the UK for £10 million.
Acting on behalf of a well-known and long established UK surveying practice on an urgent, complicated and extremely high-profile merger of two household names in the property industry, involving the disposal of extensive leasehold interests across the country.
Acting for one of the world's top coeducational independent day and boarding schools, on the residential development of part of its core school site.
Acting for a substantial international investor in connection with the surrender and re-grant on three floors of a prime west end office building for an aggregate rent of £2.5 million per annum. This was a complicated transaction and involved a comprehensive, phased refurbishment of all three floors to Category A state, a tenant's Category B fit out and landlord's works to the common parts of the property.