Farrer & Co to welcome its first intake of solicitor apprentices
News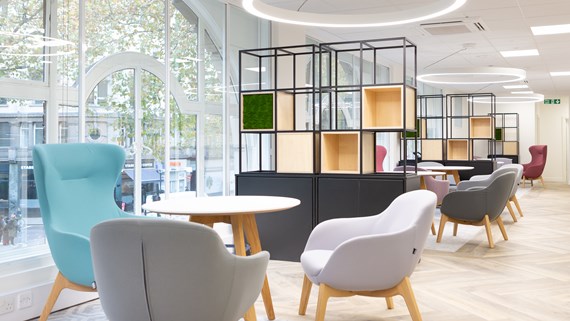 Leading London law firm Farrer & Co is set to welcome its first cohort of solicitor apprentices this autumn, with applications for the scheme closing on Sunday 13 February.
This is the first year that the firm will be adding to its ongoing business services apprenticeship scheme to include those looking to find a new route to qualifying as a solicitor, and will be supported by an academic programme developed by The University of Law (ULaw).
Farrer & Co has offered business services apprenticeships since 2017, with apprentices currently in place within its HR, Finance, Marketing and IT teams.
As well as supporting the firm's solicitor apprentices, Farrer & Co has also selected ULaw to deliver training and development opportunities to all its future trainees as they prepare for their Solicitors Qualifying Examination (SQE) ahead of joining the firm for their two-year Qualifying Work Experience.
The new cohort of Farrer & Co solicitor apprentices will spend their first two years rotating across various business services teams to develop a solid grounding in the firm's operations and priority sectors. This will be followed by two years working and learning in legal teams completing a paralegal style role, and then a final two years in a trainee solicitor position, undertaking the firms' six seat rotation before qualifying.
Katherine Wilde, Director of Knowledge, Learning and Development at Farrer & Co, said: "We are thrilled to expand our apprenticeship scheme by offering both solicitor and non-solicitor roles this year. Our aim is to develop well-rounded legal professionals who have a deep understanding of both our clients' businesses and of the business of law. We have devised a scheme that mirrors the close collaboration between our business services team and our fee-earners, and that we believe will result in commercially astute solicitors who are able to deliver the highest quality service to our clients".
Professor Peter Crisp, Pro Vice Chancellor External at The University of Law, said: "Students are at the heart of all we do. We strive to support our students with exceptional pastoral care, so are delighted to be working with Farrer & Co, a firm that is synonymous with the highest level of care and quality of legal advice and service. We look forward to supporting its trainees and solicitor apprentices as they develop commercial, personal and technical skills".
The firm's first ever apprentice, Katherine Farrell, completed her training in 2019 and still works at the firm today. Now a Marketing Communications Executive, she said "I wouldn't be where I am today without Farrer & Co's apprenticeship. As well as teaching me the fundamentals of the legal sector and marketing, there was a heavy emphasis on personal development, identifying bespoke training needs and providing support in the form of vocal coaching and self-presentation training. From day one, I was warmly welcomed as a valued team member and I've since been left in no doubt that the firm is committed to investing in my future."
Applications for the solicitor apprenticeships close on Sunday 13 February, with successful candidates joining the firm in September 2022. To sign up to the Farrer & Co solicitor apprenticeship scheme please see here.
© Farrer & Co LLP, February 2022