Five things wealthy families can learn from Lee Man Tat
Insight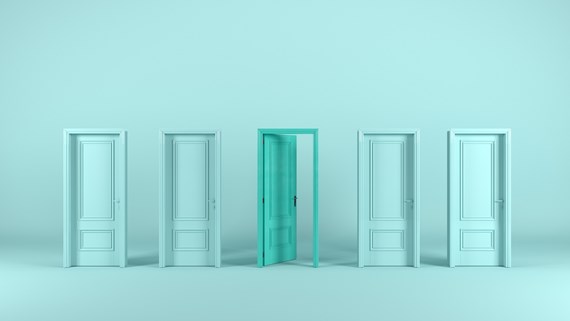 This article has been published in The International Offices Journal, December edition.


In 1954, Lee Man Tat joined the oyster cooking sauce business which his grandfather had founded. He died earlier this year, aged 91 and chairman of LKK - a $17 billion international conglomerate.
There is a Chinese adage (which has its equivalents around the world) that "wealth does not go beyond the third generation". However, by the time Lee Man Tat died every one of his children were involved in the family company and his grandchildren - Generation 5 - were also becoming highly engaged.

What can other wealthy families learn from Lee Man Tat? Here are five tips.
1. Family governance doesn't look after itself


In the late 1990s Lee Man Tat's youngest son threatened to leave the business and Lee Man Tat realised, perhaps for the first time, that he had to take family governance seriously.

Led by Lee Man Tat, the family created a family council which in turn lay the foundations for a family office, a family constitution, a family foundation and a family learning centre. Careful thought was given to the constitution in particular. It was agreed that only those in the bloodline could own shares, but family members would have to work for at least three years in other companies before taking a senior role in the family business. And the constitution could only be changed with a two-thirds majority of leading family members.
More recently, it was identified that members of Generation 5 (Lee Man Tat's grandchildren) were drifting from the family business. They were becoming distracted by alternative careers and the kind of hobbies which require lots of money and time. Measures were taken to secure the engagement. The family business and council introduced a strong emphasis on wellbeing, with the establishment of a Happiness Index, and adopted a more focused pursuit of philanthropy. A programme of regular family retreats was arranged. These would encourage open discussions and the sharing of ideas across generations, as well as the passing of core values down the generations . As Lee Man Tat's son David explained in 2006:
"My dad is also learning from us, understanding how we do things, and we're all coming up with ideas. But there are certain principles that just hold true, and my Dad can tell the children about that."
2. Any decision is better than no decision


The family's culture and governance structure encourages a collaborative approach. But the family council also accepts that sometimes any decision is better than no decision. When the family council reach an impasse, it applies a solution which originated from the times when the business was based in Macau: it throws dice. As Charlie, another of Lee Man Tat's sons, has put it:
"When there is a deadlock, moving ahead is the most important thing, no matter what direction."
3. Tolerate failure


For much of its 130 year history, the LKK business only made sauces. It took 20 years before it extended its range beyond oyster sauce to shrimp sauce.
The family business is now highly diversified, venturing into herbal medicines and more recently property. In 2017, the family acquired the "Walkie Talkie" skyscraper in the City of London for a record-breaking $1.3 billion.
But the family understand that, central to the culture of diversification and entrepreneurship, is the tolerance of failure. The family refer to the "6-6-7-7" concept. A family member proposing a new commercial initiative does not have to be to be 100 per cent certain it will be successful; it is sufficient to anticipate a 66 per cent to 77 per cent prospect of success.
4. Think long term, very long term


The label on the LKK oyster sauce says: "since 1888". But the family council's much stated objective is: "the next 1,000 years".
In the 1990s, the family almost tore itself apart. Lee Man Tat and his youngest son, Sammy, started a business selling health supplements in 1992. But the operation was making a loss. There was talk of selling the health supplement business, and even of Sammy being sold the health supplement business in return for giving up his shares in the core sauce business. But after much discussion, Sammy was given a full five years to turn the business around. Since then, LKK Health Products has become the group's main source of revenue.
5. Get lucky


The story goes that Lee Kum Sheung, Lee Man Tat's grandfather, ran a tea stall in Southern China. In 1888, he was serving tea to his customers, and forgot that he was cooking a pot of oyster soup on the stove. On returning to the kitchen, fearing the soup would be spoilt, he discovered it had boiled down into a rich, aromatic paste. He began selling the paste in ceramic jars and a multi-generational business was born.
At Farrer & Co we have for many decades been assisting family businesses deal with the many challenges of succession, often over multiple generations. For further information, please contact Russell Cohen or your usual contact at the firm.
This publication is a general summary of the law. It should not replace legal advice tailored to your specific circumstances.
© Farrer & Co LLP, October 2021