How good are your intentions?
Insight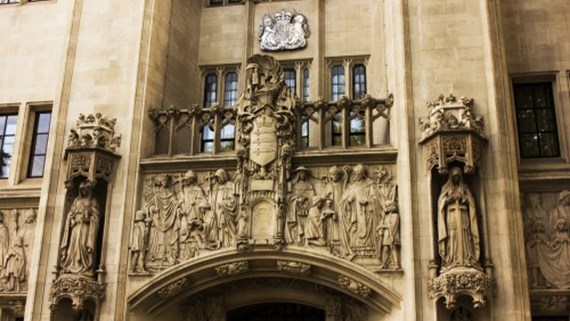 A Supreme Court judgment handed down on 5 December has held that, if a landlord plans a redevelopment scheme to defeat a business tenant's right to a new lease, the landlord must be prepared to show it has an unconditional intention to go ahead with the work – regardless of what, ultimately, the tenant may choose to do. This significant decision in S Franses Ltd v The Cavendish Hotel (London) Ltd provides useful clarity about the nature of the landlord's required intention when relying on the 'redevelopment ground'.

Under Part II of the Landlord and Tenant Act 1954, a business tenant has a right to a new lease unless the landlord can prove certain grounds for opposing renewal. One of these grounds – 'ground (f)' – is that the landlord has the intention to carry out works that it could not reasonably carry out without obtaining possession of the premises. A number of cases have sought to clarify the nature of the required intention which the landlord must prove in order to succeed under ground (f). It was previously generally accepted that the landlord must evidence a firm and settled intention to redevelop and a reasonable prospect of achieving it – and that the landlord's motives and reasonableness are irrelevant provided that the intention is genuine.

It might surprise some, then, that the Court's decision went against the landlord. What is distinctive about this case is not just that the landlord admitted that the works served no useful purpose, and were devised solely to comply with ground (f) so the tenant would be evicted, but crucially (and specifically to the facts of this case) the landlord also admitted that if the tenant vacated the premises voluntarily the landlord would not carry out the works. The landlord's intention was conditional upon the tenant continuing to pursue the new lease and defend the landlord's application to terminate. Thus it was evident that although the landlord's intention was proven it was conditional.

What does this mean for landlords? While there may be a temptation to hide the true motivation behind an intention to carry out redevelopment works, the Court will no doubt be alive to this in future cases. A landlord's motives are still technically irrelevant – in that the works need not be reasonable or serve a commercial purpose – but those motives will be explored further in order to establish not only whether the landlord's intention is genuine butwhether that intention is also unconditional.
If you require further information on anything covered in this briefing from our Property Businesses sector please contact either Mark Gauguier or Siobhan Jones (or your usual contact at the firm on 020 3375 7000).