How to reassess commercial contracts and avoid disputes
Insight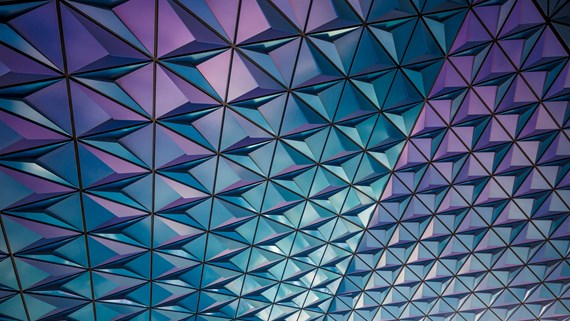 Business conditions remain challenging in the United Kingdom, despite some tentative signs of improvement. According to the Business Insights and Conditions Survey published by the Office for National Statistics in April 2023, 38 per cent of trading businesses reported an increase in the prices of goods and services they bought since March 2023 and more than half reported that their staffing costs had increased in the last three months. Only one in five businesses reported that their turnover had increased since the previous month. Nearly a quarter expect to raise their prices in May 2023.
Difficult market conditions put pressure on existing contractual relationships, both with suppliers and customers. Businesses of all types are looking carefully at these relationships to ensure they are operating as efficiently and profitably as possible. On the supplier side, this can lead to questions about the value being obtained to support a business' key activities and whether suppliers are performing all their obligations. On the customer side, businesses may look at ensuring that they are not doing more than they are obliged to do by their contracts.
This article discusses the key issues for businesses reviewing contracts and how they could be tackled.
Performance has drifted away from the terms of the contract
Carefully drafted commercial contracts should make it clear what each party must do and when. In practice, the way parties perform their obligations often shifts over time. A degree of flexibility can help both parties ensure that a commercial relationship continues to work as business needs change. However, when one or both parties is under increased pressure due to market conditions, previous movements away from the terms of the contract can cause tensions.
The first priority is to assess exactly what the contract requires and how performance differs in practice. Is the business going the extra mile by exceeding its contractual obligations, either by providing services not required under the contract or by operating significantly above any contractual performance metrics? If so, there may be scope for reducing the costs of the contract.
Performance of a contract has become unprofitable
Margins are squeezed as the cost of doing business increases. Even in contracts which allow for price increases in line with inflation or other metrics, cost increases often bite well before price increases are possible and often fail to reflect the full cost of providing goods or services. The dynamics can be particularly acute where a business was prepared to take on loss-making parts of a contract because other parts of the contract were profitable.
Making changes
Varying contracts or the way they are performed can lead to significant savings. However, care is needed to avoid breaching existing contractual obligations which could lead to disputes or claims by counterparties.
Varying contractual obligations: Contractual obligations can be varied by agreement between the parties, providing that consideration is given for any variation and any contractual formalities are complied with. From a practical perspective, if the status quo favours the other party to a contract, they may not agree to a variation without expecting something in return. However, a commercial renegotiation may lead to an outcome which suits both parties and allow the contract to continue on a sustainable footing.
Varying performance: If a business is going beyond what is strictly required by the contract, it may seem attractive simply to stop the over-performance. However, care must be taken not to breach the contract. The original contract may have been formally varied, or varied by implication, based on the additional performance being provided. In either case, reverting unilaterally to performance in line with the terms of the original contract may amount to a breach of contract.
Taking a gradual approach to reverting back to contractual performance may reduce the risks. Although it may not achieve savings as quickly, making changes over a period rather than confronting the counterparty with a substantial reduction in performance is less likely to trigger an unhelpful response. If the counterparty accepts the changes to performance, it will be harder for it to claim that the contract has been breached.
Termination: In cases where the contract itself is no longer fit for purpose, or it is uneconomic to perform, it is worth considering whether the contract could be terminated entirely, allowing the business to negotiate new terms with the same party or to seek an alternative counterparty.

Termination is a significant step which carries risks, particularly if there is an argument about whether there is a right to terminate. It is open to the parties to agree a mutual termination, although in seeking to start a conversation about bringing a contract to an end it is important not to say anything that could be construed as conveying an intention not to comply with the contract.

A "work to rule" approach (ie performing strictly to the letter of the contract and removing any overperformance) may help to persuade the counterparty of the merits of terminating and lead to a commercial discussion. However, as mentioned above, care must be taken to avoid allegations of breach by the other party.

Our note on terminating commercial contracts contains more detailed guidance on the practicalities and risks of terminating a contract.
Sub-contracting: Some of a business' obligations might be better performed by others via sub-contracting or similar arrangements. Though it might originally have seemed sensible, and profitable, to offer customers a full package of commitments as a "one-shop stop" that may no longer be viable. If a third party might now be able to perform aspects of a contract more efficiently, it could make sense to sub-contract those aspects to the third party. Many commercial contracts prohibit sub-contracting, or require the counterparty's consent, but agreement is often possible particularly where the original party remains ultimately responsible for aspects of the contract that are sub-contracted.
This publication is a general summary of the law. It should not replace legal advice tailored to your specific circumstances.
© Farrer & Co LLP, May 2023