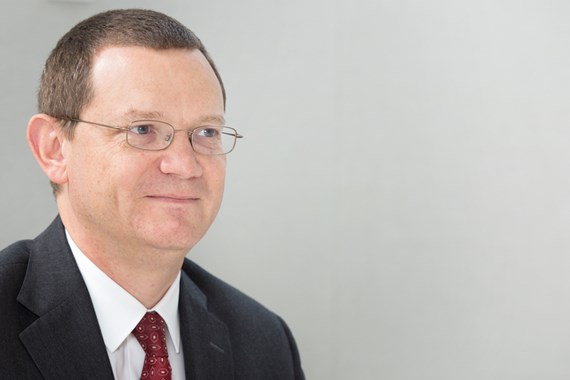 Practice areas
Dispute Resolution
Intellectual Property
Information and Data
Ian has nearly thirty years' experience as a commercial litigator. In particular, he specialises in disputes involving data, technology and intellectual property. He also has expertise in data protection compliance.
In relation to data, Ian's work spans the full range of issues: he has led projects for clients seeking to comply with the General Data Protection Regulation (GDPR) and more broadly provides GDPR advice; he assists clients in responding to regulators and individuals about non-compliance with data protection requirements; he manages responses to data security breaches; and he assists clients in claims against third parties when data has been misused or taken, for example by former employees.
Regarding technology, Ian handles disputes when technology outsourcing contracts have encountered problems. He also deals with disputes about software licences and infringement of computer source code.
In relation to intellectual property, Ian's work focuses on brand name protection, in particular trade mark infringement claims and domain name disputes. He also deals with a wider range of copyright and database rights advice.
Ian's sector experience includes financial services, private wealth, retail, technology, betting & gaming, and media & publishing.
Much of Ian's work has a cross-border element. He has built strong connections with lawyers around the world. These relationships help him manage multi-jurisdictional disputes and compliance programmes for clients with colleagues at other law firms whom he has known for many years.
Ian's approach is reflected in client feedback which describes him as a great team player who is very sharp, and solution focused. He is a trusted adviser to his clients and he has been referred to as the man to go to in a crisis. Clients specifically refer to his huge degree of competence around GDPR, as well as his expert handling of data breaches and ICO investigations.
Ian is a member of the Executive of the Union Internationale des Avocats, an international association of mainly private practice lawyers and is a past President of its Intellectual Property Commission.

Ian is also a member of ITech Law and INTA.

"He is a very capable guy; very pragmatic, knows his stuff and has sound judgement." (Chambers UK 2021)

"Ian De Freitas is a top-quality litigator, who is always on top of the detail but able to see the big picture. He also always thinks both inside and outside the box, is a great team leader and gets superb results for his clients." (Legal 500 2021)

"Ian De Freitas has a deep knowledge of his areas of expertise (IP, data and technology), is very well connected internationally, responsive, pragmatic and a solutions-finder." (Legal 500 2021)

"Ian De Freitas – has the depth of knowledge and confidence to convince your senior management that GDPR is not the devil and compliance is both achievable and beneficial; no mean feat." (Legal 500 2021)

"Ian De Freitas [and others] – my experience with working with them is very positive. They are constantly on top of everything, always well informed, and don't mind working in evenings or weekends if required. Their analyses, arguments, suggestions, etc. are usually very good as far as I (not being a lawyer myself) can judge on this." (Legal 500 2021)