Industrial action in the education sector
Insight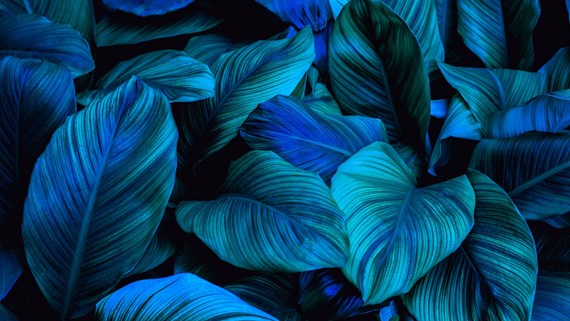 Please note that the practical guidance provided is this note relates to circumstances where industrial action is planned in the independent sector. For advice on the current situation relating to maintained schools, please get in touch.
On Monday 16 January 2023, the National Education Union (NEU) announced that teachers across England and Wales will strike over pay. There are calls for a "fully funded, above-inflation pay rise" of 12 per cent, while the Government is currently offering 5 per cent. Both the NASUWT and the NAHT ballots were unsuccessful (albeit the former has announced it intends to run a further ballot).
Strike action is set to take place across seven dates in February and March, although any individual school will only be impacted on four of these days. The first date for industrial action is Wednesday 1 February 2022.
This is significant news within the education sector. While the pay dispute directly relates to maintained schools (ie those bound by the School Teachers' Pay and Conditions Document 2022), the effect is being felt in the independent sector as well, with a number of independent schools also receiving statutory notices informing them of the intention to ballot their members.
The NEU has also launched what it has called an "Independent Sector National Pay Campaign", an "escalation" of discussions had at the NEU Independent Sector Conference in 2022, where as recently as last week, the NEU planned to call on its independent school members to submit a collective NEU pay claim in their individual schools.
Independent schools face a situation where members might well seek to join the impending industrial action for the current maintained sector pay dispute. Independent schools might also face industrial action themselves in due course relating to a pay dispute specific to the independent sector (or to individual independent schools).
Independent schools should seek legal advice on members' involvement in industrial action for the current maintained sector pay dispute, which carries with it distinct legal considerations (and varies depending on whether union members at the particular school have been balloted or not).
In anticipation of potential industrial action in the independent sector, we set out some key principles for consideration below.
The right to take industrial action
The "right to strike" is not a positive legal right in itself. The term is used figuratively to refer to a statutory immunity for the trade unions from being sued for having induced
staff to breach their contracts by taking industrial action, and to protection for staff from being dismissed for taking industrial action.
If the trade unions validly ballot and vote in favour of industrial action, staff of an independent school who take industrial action will be protected if:
the industrial action is "official": the staff are members, or are taking action alongside members, of a trade union which has authorised or endorsed the action, and

the industrial action is "protected": there was a majority vote in a properly organised ballot of union members, and the staff have been induced to take action in contemplation or furtherance of a trade dispute.

(A trade dispute is a dispute between an employer and its workers that relates wholly or mainly to one or more statutory grounds, including terms and conditions of employment.)
If this is the case, staff will be protected:
whether or not the school recognises any trade union (recognition is relevant to collective bargaining, but does not affect industrial action), and
whether or not the individual is a member of a trade union.
What constitutes industrial action?
Striking
Staff remaining away from work and / or performing no work during the strike period.
Action short of a strike
Staff attending at work but refusing to do certain of their duties (this might include, for example, an overtime ban, in circumstances where there is a contractual obligation to do overtime).
Picketing
This means attending at or near the school for the purpose of peacefully obtaining or communicating information about the dispute, and / or peacefully persuading any person to work or abstain from working (subject to certain conditions which must be met).
How can schools manage the situation?
Communicate with the union
Unions are obliged to provide certain information to the school about proposed industrial action within a prescribed timescale, which is essential for the school to plan properly.
Communicate with staff
For any school facing the difficulties associated with industrial action, it is vital that an open line of communication with staff is maintained, and the extent of the impact and consequences of industrial action is clearly outlined.
A school is allowed to ask staff whether or not they intend to strike, so that appropriate arrangements can be made in respect of pupils and the general provision of education. Schools may also wish to make staff aware that they are not entitled to pay for days on which they strike.
Communicate with parents / pupils
A school will need to communicate to parents or pupils about industrial action, so that they are aware of any proposals and the likely impact on the school.
Consider contingency plans
Schools may need to consider the extent to which they can continue to remain open and provide full access to educational services during industrial action. Following a change in law in July 2022, in some circumstances it is now possible for employers to engage agency staff to replace the work of those taking official strike action. That change in law is the subject of legal challenge.
It might ultimately become necessary for schools to consider further options, all of which would require legal advice, and range from seeking to injunct/sue the union and taking action against the employees directly.
Although aimed at maintained schools, independent schools may wish to refer to Department for Education guidance published this month on Handling Strike Action in Schools for further information.
If you require further information about anything covered in this briefing, please contact Rachel Nolloth or your usual contact at the firm on +44 (0)20 3375 7000.
This publication is a general summary of the law. It should not replace legal advice tailored to your specific circumstances.
© Farrer & Co LLP, January 2023