Introduction to the ISBA Model Parent Contract
Insight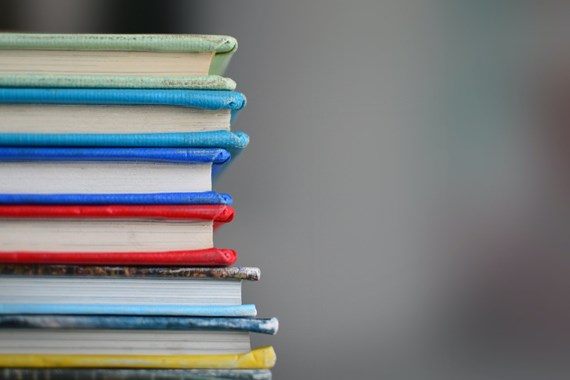 Please note this content was originally published in the Autumn 2021 edition of the Independent Schools' Bursars Association (ISBA) termly magazine, "The Bursar's Review", issued October 2021, and is reproduced with the kind permission of ISBA.
What is the ISBA Model Parent Contract?


The ISBA Model Parent Contract is the industry-standard contract that is in wide use by independent schools in the UK. Schools use the contract as the primary means of managing their relationship with parents and pupils. It includes legal terms governing the payment of fees and supplemental charges, information on what happens if a child is withdrawn, and key terms detailing the school's and parents' obligations in relation to the child's education.

The Model Parent Contract is updated every year to ensure best practice and ongoing compliance with legislative and regulatory requirements, including consumer law. Indeed, as a consumer contract, the Model Parent Contract has been carefully crafted and designed to ensure fairness, transparency and clarity. It is therefore easy for both schools and parents alike to read, use and understand. The Model Parent Contract also needs to ensure that, as a sector-wide template, it does not promote anti-competitive practices by and between those that use it. As ISBA regularly stresses to its member schools, it remains critically important that, for example, questions of fee-setting and charging are commercial decisions for each school which must be taken independently and not with reference to, or in discussion with, any other competitor school. Nor should certain positions, which are fundamentally commercial decisions, be seen to be dictated by the terms of the template.

Because it is regularly updated, schools who use the Model Parent Contract benefit from "lessons learned" from use of the Model Parent Contract in hundreds of schools across the UK, as the collective experiences of all schools "on the ground" are pooled and considered to identify what works, and what doesn't, and that experience is then fed into the next version of the contract to seek to improve it.

At the heart of the Model Parent Contract is the basic bargain that is struck between parents and the school, namely the payment of fees in return for the provision of education. The key provisions of the Model Parent Contract help to ensure that schools have a robust legal foundation for charging fees, deposits, and fees in lieu of notice. In addition, the Model Parent Contract covers a whole host of other aspects of the relationship between schools, parents and pupils including, for example: suspension, exclusion and required removal; expectations in respect of pupil and parent behaviour; and data protection; and it is a key tool for a school in managing the respective interests of those involved in these arrangements (particularly where they may not be shared interests, for example where parents are separated).
How has it been adapted to reflect learnings from Covid-19?


As a result of the closure of schools and transition to remote learning during the pandemic and in response to the various issues raised by parents over the past year and a half, the Model Parent Contract has been updated to try to protect schools from being inundated with requests or complaints from parents for refunds and / or rebates to reflect school closures. It has also been updated to ensure that the relationship with parents proceeds on a solid footing if, for example, further periods of remote learning are required in the future.

In the most recent version of the Model Parent Contract, clauses have been tweaked or added to ensure that schools are able to be more agile in dealing with Covid-19-related disruption and to enable a smooth transition to remote learning which occurs "within" (and not outside of) the contractual framework.
How do we go about adopting it?


The Model Parent Contract can be downloaded from the ISBA reference library and adapted to each school's particular needs. As mentioned, it has been designed to be as user-friendly as possible, with square brackets, optional clauses and footnotes throughout to assist the process of adapting the template for use in a particular school.

Some schools engage lawyers to support this transition, either from day one (for example where their existing current parent contract is very different) or later down the line, simply to check that the way they have updated the contract is fit for purpose. Equally, some schools seek advice and assistance from lawyers in respect of communications with new and existing parents about the revised parent contract, as and when it is introduced (more on which below).
How do we introduce the new parent contract to parents?


New joiners


For new joiners in 2022, the process is straightforward. When the new Model Parent Contract is available from the ISBA in the autumn term (around October 2021), this will leave schools with enough time for it to be adopted before the first offers are sent out for September 2022 entry. That will then be the version of the parent contract that those new joiners will be bound by.
Existing parents


If a school wants to roll out a new parent contract or change its existing parent contract for pupils already at the school, under the terms of a school's existing parent contract, you will likely need to provide parents with notice that you will be changing the terms and conditions of the parent contract. Usually, this notice must be given by the end of the penultimate term before the new parent contract will take effect (ie, by the end of the spring term if the new contract is being introduced at the start of an academic year, which it typically is).

Whilst it may be advantageous to do this, there is no strict requirement to ask existing parents to sign a new Acceptance Form. After issuing the updated parent contract with a sufficient period of notice, provided parents do not withdraw their child from the school and continue to pay the school's fees then, by their conduct, they will have accepted the updated version when it comes into force in the following September, without the need for them to confirm in writing that they agree to the new terms.

It is advisable to have all parents bound by the same version of the parent contract, from a legal as well as a practical and administrative perspective. To ensure that all parents and pupils are bound by the same contract come September 2022, you should therefore ensure that you begin the process of adopting the new Model Parent Contract in good time, so that it is ready to go out to new parents with the first round of offers, and to existing parents at some point (ideally quite early in) the Spring Term.

If you require further information about anything covered in this briefing, please contact Paul Jones, Jeremy Isaacson or your usual contact at the firm on +44 (0)20 3375 7000.

This publication is a general summary of the law. It should not replace legal advice tailored to your specific circumstances.

© Farrer & Co LLP, October 2021