Lives online and the future of the High Street
Insight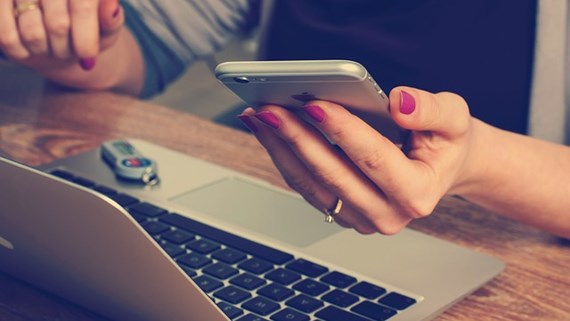 Japan has a hermit problem, it has been reported. Hikikomori are individuals who have withdrawn from all social contact, do not leave their homes for years at a time, and spend their lives online. Theirs is a life of isolation, devoid of human interaction aside from the occasional home delivery – and even that may disappear if drone distribution services take off. An extreme example of the extent to which the modern generation relies on the internet, perhaps, but nevertheless a bleak picture of how living and working practices have changed over the past few decades.
Turning from the high rise apartments of Tokyo to the towns and cities of the UK, the impact of moving more and more of our lives online has been the subject of much analysis – not only in terms of mental health, but also the effect on businesses and the economy. How, commentators question, can the traditional British high street survive in a world where we shop, play and socialise online?
To answer that question, we must first consider what exactly is the "traditional" British high street. Presumably not the stereotypical, quaint mix of butcher, baker and candlestick maker forever frozen in a sepia-tinted 1930s market town. Perhaps a more accurate image in the minds of most is a collection of local and national retailers – usually including a newsagent, grocers, post office and bank. Whatever it is, most of us would rather it wasn't the seemingly endless stream of bookies, charity stores, vaping shops and empty units that now dominate town centres. At its best, the high street should offer diversity and be a hub for the community, expressing, or even shaping, a community's identity.
Reading the industry press and seeing the boarded up shops, the vacated pubs and the announcement of pre-closure sales it can feel as though the end is nigh. Some news outlets have reported that pubs in the UK are closing at a rate of one every 12 hours. Household names such as HMV, LK Bennett and, most recently, Debenhams have gone into administration. What can be done? There is no single, easy solution but there are reasons to believe that high streets can withstand the online migration and, possibly, emerge stronger and more relevant for it.
A key feature, it seems, will be online and high street shopping finding a way to complement each other. Click-and-collect has already started to bridge the gap, with high street retailers using online platforms to sell their goods, as well as their own websites. Customers now engage with brands online before they physically visit a shop, and the high street is adapting to that.
Also worthy of note is recent data suggesting that Generation Z – the group immediately below the much-maligned Millennials – are pushing back against online intrusion and are choosing to go to shops for an enjoyable, immersive experience. This may be linked to the re-appearance and increased popularity of concepts such as the artisan coffee shop, which feels like a deliberate reaction from society against the homogenised global brands. The bland identikit that has become the norm may just give way to the innovative and enjoyable.
While perhaps the most well-established example of the high-end, immersive consumer experience is a visit to the Apple Store, the same principle can be applied, to some degree, to smaller, regional stores. Furthermore, many retailers are well aware of the benefits of having a physical presence in a prominent location. Retail premises can well be loss leaders but the financial benefits derived from the increased visibility more than make up for it – particularly when the often prohibitive cost of effective online advertising is factored in. Covent Garden and Marylebone High Street are both exceptionally well located, but the principles of good and creative ownership must be applicable elsewhere, even in slightly altered ways.
From the perspective of a real estate professional, and others in the retail property supply chain, this should mean that the demand for physical space endures – for now at least. Of course, the terms on which such space is let may change to reflect alternative market conditions, with tenants demanding more flexible termination rights, wider user and softer alterations provisions. Landlords may need to take a pragmatic and collaborative approach, encouraging (rather than grudgingly tolerating) shared and diverse occupancy and supporting growth by switching to turnover rents for some fledgling outfits. For property owners and developers, a diverse and vibrant retail offering nearby can improve footfall and help underpin property values: stakeholders across the property spectrum are recognising that they need to embrace the bigger picture and work side-by-side with retailers.
Although in the immediacy, professionals can expect to continue to be instructed on administrations, insolvencies and the dreaded CVAs as the industry realigns, new instructions that have come in already hint that the overhaul is underway. This firm has recently acted on a number of new lettings concerning gyms, coffee shops, pop-up stores and other businesses that evidence the shift towards the more "experiential" high streets that the younger consumer desires. The emphasis there is more on the right occupational mix than the preservation at all costs of the accepted occupational norms of the last few decades.
Many investors, too, have retained confidence in the bricks and mortar of the high street, particularly with regard to specialist stores that have performed well, and often employ a blend of in-store and online offerings. Again, this firm has recently acted on the acquisition or sale of a number of mixed-use buildings situated in prime positions in town centres.
It is impossible to ignore the fact that the internet, 30 years young in March 2019, has fundamentally changed the way we live. It is also true, however, that socialising and interacting with others is a fundamental human need. Over 2,000 years ago Aristotle observed that "man is by nature a social animal" and, as tech increasingly shapes our lives with AI informing business strategies, the sustainability of both our professional and personal lives will continue, to some extent, to rely on physical interaction with others. This should filter down into all aspects of the human experience – and the continued relevance of the high street, in one guise or another, is a part of that.
If you require further information about anything covered in this briefing note, please contact Tom Homfray, or your usual contact at the firm on +44 (0)20 3375 7000.
This publication is a general summary of the law. It should not replace legal advice tailored to your specific circumstances.
© Farrer & Co LLP, May 2019