Renters (Reform) Bill: behind the headlines
Insight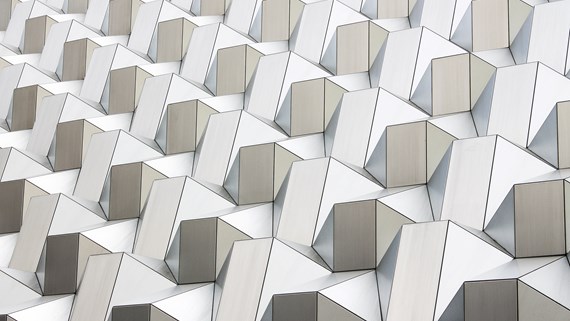 The headline everywhere is that section 21 "no-fault" evictions will be banned in a reform of the private rented sector. It is certainly attention grabbing – both for tenants and landlords.
The bill, which had its first reading in parliament on Wednesday, splits into two parts. The first reforms the system of assured tenancies by making them periodic only: it changes how they can be ended and introduces a system of statutory rent review. The second introduces a system of accountability for landlords and property via an ombudsman and database.
Term and termination
Under the Housing Act 1988 (HA 1988), which governs assured shorthold tenancies, dwellings can be let on either a fixed term or periodic tenancy. Where the tenancy is periodic (or has become so following the expiry of the fixed term), the landlord can serve a section 21 notice, requiring the tenant to hand back possession in two months without giving a reason.
Under the new bill all tenancies are to be periodic, section 21 is abolished and the grounds for possession in Schedule 2 of the HA 1988 have been overhauled. These include new grounds that the landlord can regain possession if they or their family want to live in the property, if the tenant is repeatedly late in paying rent, or if the landlord wishes to sell the property.
While it is unjust for good tenants to be asked to leave on two months' notice for no apparent reason, it may be worth questioning how many landlords would be so capricious: a good tenant who looks after the property is immensely valuable and empty houses cost money. For many years section 21 has offered landlords two main benefits: a simple means of dealing with tenants whose behaviour or lack of care of the property was causing problems; and the security to let, knowing that they could get the property back if the landlord's own circumstances changed. The updated grounds in Schedule 2 attempt to redress the loss of section 21, but the fact remains that many of the grounds are only discretionary (the court may, but may not, order possession). All grounds, furthermore, are tied to specific conditions which must be met in order for the landlord to rely on them. The tenant can challenge the reasons given and require the landlord to prove them in court, before a possession order is granted. Given the added cost, delay and uncertainty this entails, it is possible this will deter landlords from letting in the first place, if they are unwilling to commit to a long-term arrangement with limited opportunities for regaining possession.
Rent and review
The bill prohibits the inclusion of rent review clauses in tenancy agreements and instead applies a statutory regime. Not more frequently than once a year and on two months' notice, the landlord may propose a new rent. The tenant may either accept this or challenge it at tribunal. At any time, the tenant may also challenge the passing rent. The tribunal will determine the open market rent of the property and apply that, whether higher or lower than the passing or proposed rent.
Like the abolition of section 21, this appears to be good news for tenants, but is inevitably more complicated. A key and repeated concern of the House of Commons committee when reporting on the white paper, was the lack of capacity of the court system, which the reforms to terminations and rent will put under increased pressure. The committee stated: "Both these proposals present a real risk that the current systems will be overwhelmed, and there will be a logjam with lengthy delays before verdicts are reached". With 11 million tenants in England, it is hard to see how the court and tribunal systems are going to cope with the volume of applications.
A more insidious consequence of these reforms in an inflationary period may simply be for private landlords to withdraw from the market, if controls on rent make it difficult or impossible to make rental yields add up. Far from increasing the supply and quality of housing, it could create the opposite result.
Ombudsman and database
The bill provides for the creation of a landlord redress system, an ombudsman and a database setting out details of landlords and properties. Much of the detail is yet to be confirmed, but at heart it is about holding landlords accountable and making information easily available to those looking to rent.
Creating a database on which certain required information must be registered before properties can be let creates a framework that could later be used to apply increasingly rigorous standards. In Wales' recent overhaul of its residential tenancy structure, it introduced 29 new Fitness for Human Habitation requirements which must be complied with before a property is let. References by the Department for Levelling Up to the Decent Homes Standards suggest similar measures will eventually apply in England too. Regulations targeted at irresponsible landlords in the sector will, however, place substantial burdens on responsible landlords and compliance may be difficult, especially for older, rural housing stock.
Criminal offences
The new bill outlines a two-tier system of fines and, remarkably, criminal offences for breaches of the main areas of landlord compliance. The broad areas of compliance are: type of tenancy and use of possession notices, redress scheme requirements and database requirements. Fines are on two scales: up to £5,000, or up to £30,000 for more serious or repeat offences. There is also provision for landlords to be prosecuted and given a criminal record for more serious or repeat offences. As presently drafted, "honest" mistakes made by landlords when preparing their tenancy agreements or possession notices, or clerical registration errors on the database could attract criminal liability.
Where such stark penalties are possible, it is imperative that the systems (here, the ombudsman and database) against which compliance will be measured are well-funded and efficiently operated. Success of the new regime will depend on whether it can become self-financing and this depends on local authorities being confident of their ability to collect financial penalties imposed on landlords who breach standards.
These well-intentioned proposed changes may well have less happy consequences. It is arguable that the triple-whammy of increased security of tenure, rent control and, in due course, higher standards for energy efficiency etc, could have a negative effect on the rental market if responsible landlords exit the sector. Ultimately, the proposals arise from complex political questions on which there will obviously be differing views. And behind the headline reforms in the bill stands the elephant in the room: the system of tenancies can be reformed and landlords regulated, but can tenants afford the rent landlords need to charge, and is there sufficient housing supply in the first place?
This publication is a general summary of the law. It should not replace legal advice tailored to your specific circumstances.
© Farrer & Co LLP, May 2023