Residential Investment: the best environment we've ever seen?
Insight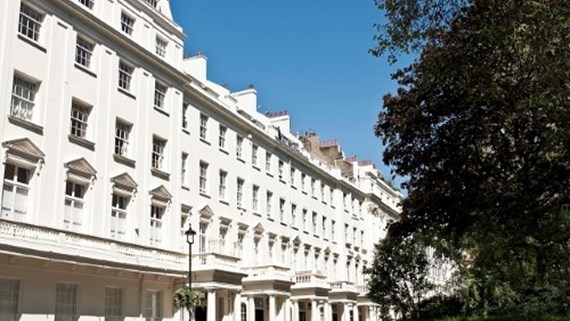 A view from one of our Planning team on the recent British Property Federation National Residential Investment Conference.
I recently attended the British Property Federation's National Residential Investment Conference. The conference itself was a useful mix of discussions on the economy, consumer trends, working with public land and prospects for housebuilding.
The day opened with a wide presentation on the economy and housebuilding over the next 12 months. I think it's fair to say we are looking at a mixed bag, while earnings are growing faster than prices, interests rates are historically low and employment high there are a fair few clouds on the global horizon:
1. Chinese growth is reducing; 2. The "sugar rush" from tax cuts in America is wearing off; and 3. German/Italian growth is looking weak to negative.
These issues aside, Brexit will clearly have the biggest impact on the UK housebuilding sector. When the economy catches a cold the property industry tends to get pneumonia (I'm afraid I can't claim credit for that wisdom). Various scenarios were discussed from a Deal/Remain resulting in the economic status quo continuing to a no deal shock with an 8% fall in GDP. It was against that backdrop that three very different keynote speeches were given by John Healey (Shadow Housing Minister), Sir Oliver Letwin (author of the recent Review of Build Out) and Kit Malthouse (Housing Minister).
John Healey's speech definitely felt to me to the most political. Instead of focusing on Labour's solutions to the Housing crisis Mr Healey talked about the reactions of the Government to Labour's proposals:
1. An English Sovereign Land Trust being described as "sinister" 2. Rent Stabilisation being described as "Venezuelan", and 3. public investment as "unsustainable".
He also criticised the Government for using Brexit as cover for failing in tackling the housing crisis and to note that it is too dependent on private housebuilders (while paradoxically saying that "institutional investors are absolutely welcome").
Sir Oliver Letwin's speech was interesting, if at times having an academic feel, and focused on his recent work reviewing build-out rates. The question of why delays take place between planning permission and build out appears to have a relatively simple answer – the market can only absorb so much at any given time. Of the sites he considered it was fascinating to hear that only 7% of sites are built out each year. The problem seems to be that the "product" being offered on site isn't wide enough to attract the market. Sir Oliver doesn't seem to regard splitting up the big housebuilders as the solution – he noted that they have a business model that works well for them and should be left alone. Where Sir Oliver felt more academic was in discussions on Land Value Capture noting that we in the UK have almost created a second national lottery where landowners reap a bonanza from the grant of planning permission increasing their land value. This, he said, could not be justified and does need reform. This would be a fair view were it not for the fact that land was effectively nationalised in the 1940s and so landowners are very restricted in what they can do with their land.
The Housing Minister followed and gave a very robust speech "myth busting" three key issues in housebuilding:
1. that this is a difficult environment in which to build 2. housebuilding seems impervious to rapid innovation, and 3. building beautifully doesn't pay.
On the first myth he noted that this is the best environment we have ever seen, demand is strong and interest rates low. The "fundamentals of our industry look positive" - I'm sure John McCain said something similar about the US economy in 2008. On the second myth he pointed to schemes like Help to Buy, Affordable Private Rent and other changes to tenure and the planning framework designed to spur innovation. Finally, on the idea that beautiful buildings don't pay he noted that absorption rates are affected by the character of development. He noted that 60% of people say they would never buy a new build home and that any other industry would do a lot of soul searching if confronted by that figure. Put simply, the problem seems to be one of mass domestic architecture and that we do not seem to be building the conservation areas of the future – Poundbury in Dorset and Cadogan Square in London were examples of the antithesis to this and the kind of places people want.
I didn't really come away from the conference having changed my own mind. I think the housing crisis is as much a result of market failure (tied to absorption rates) on the supply side and failures in the operation of an under resourced planning system (rather than the framework). After all, 81% of major residential planning applications were approved by local authorities in 2017-18. That number is striking given that local authority planning staff has decreased by 15% between 2006 and 2016. Only 44% of local authorities have a local plan for new homes that is less than five years old and 50% of local authorities are likely to fail the 'housing delivery test' in 2020 for not building enough homes.
This publication is a general summary of the law. It should not replace legal advice tailored to your specific circumstances.
© Farrer & Co LLP, March 2019