Revisiting a financial order after a divorce
Insight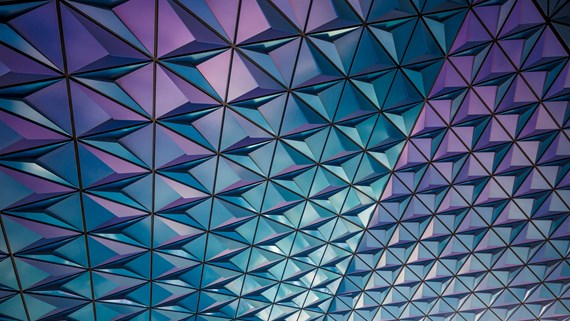 Divorce can be an upsetting, stressful (and sometimes expensive) process. Whilst financial orders made by a court on a divorce are intended to be final, there are some circumstances where an ex-spouse can ask the court to revisit a financial settlement.
These include:
Where there are ongoing "maintenance" payments, varying the financial order;
Setting aside the order due (eg to non-disclosure or fraud); and
Setting aside the order due to significant unforeseen events.
When can you vary a financial order?
The Court has the power (under section 31 of the Matrimonial Causes Act 1973) to vary financial orders that require one ex-spouse to pay maintenance payments to the other, even after a divorce is finalised.
When considering an application to vary a financial order, the court has a broad discretion to consider any significant changes in the circumstances of either ex-spouse since the order was made. Examples could be:
Changes to the income of both parties, for example if the paying spouse is retiring and so has a significantly reduced income;
Changes to paying spouse's responsibilities, such as if they have a second family. However this will never entirely override their obligations to make payments to their first spouse.
The court will look to achieve a "clean break" to avoid ongoing payment obligations between the ex-spouses. One way the court can do this is by capitalising any ongoing payments, ie by performing a calculation which converts the value of the future periodical payments over time into a single lump sum.
When can you set aside a financial order for fraud or non-disclosure?
A financial court order can be set aside if one ex-spouse fraudulently or negligently fails to disclose or misrepresents details of their financial position during the divorce. An order can also be set aside if one ex-spouse places undue influence or duress on the other, however this is very uncommon.
During a divorce, spouses are required to provide full, frank and clear disclosure of all material facts and to keep such disclosure up to date until the end of the case. If it subsequently emerges that one ex-spouse has failed to comply with this duty, the other can apply to the court to have the order set aside and to have the case reconsidered.
Examples of non-disclosure which have previously caused the court to set aside a final order include:
An ex-spouse failing to disclose a substantial interest in a trust that they were entitled to benefit from at the time the order was made.
An ex-spouse failing to disclose a much more lucrative job offer which they were aware of and accepted shortly after the court order was finalised.
An ex-spouse failing to disclose discussions about the sale of their business and an offer to purchase it for a significantly higher price than it was valued at in the proceedings.
However, this will not guarantee either the order will be set aside or that a different order will be made. This will depend on whether the non-disclosure was serious enough that there would have been a different result or settlement if the truth was known at the time.
When can an order be set aside due to unexpected events?
A financial order can also be set aside if there is a new, unforeseen and unforeseeable event that takes place in a relatively short time after the order is made, which invalidates the basis of the order.
The courts generally take a very limited approach to applying this ground, for example an ex-spouse who loses their job is unlikely to be able to reduce their payment obligations to their former spouse by getting the order set aside. Similarly, the fluctuation in value of an investment is unlikely to be sufficient.
Some previous examples where cases have been set aside due to new unforeseeable events include:
Reduction of value of an asset – The parties agreed on a 50 / 50 division of assets, including the family home, which was also a sub-post office. The husband unilaterally moved the sub-post office which rendered the property virtually worthless. The husband's decision was unforeseeable and meant the order could be set aside.
Unexpected inheritance – The main asset in the marriage was the family home. Following separation, the husband purchased a new property using a loan from his father. The family home was transferred to the wife, with a charge for 45 per cent of the net proceeds of sale in favour of the husband. The husband then inherited a substantial sum from his father, and the court decided to remove his charge over the family home as the husband's debt to his father had been wiped out when his father died. This was a change which invalidated the basis of the original order.
In the event that there is such a "game changing" change of circumstances, early advice should be taken, because delay could be fatal to correcting the order.
If you require further information about anything covered in this briefing, please contact Edward Floyd, Shivani Khosla, or your usual contact at the firm on +44 (0)20 3375 7000.
This publication is a general summary of the law. It should not replace legal advice tailored to your specific circumstances.
Please note this content was originally published on London & Capital here.
© Farrer & Co LLP, October 2022