Safeguarding during the COVID-19 emergency
Insight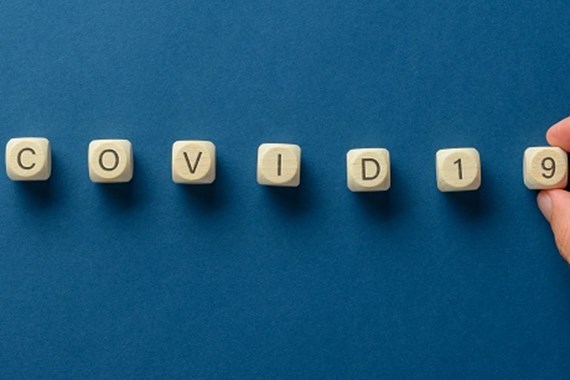 Safeguarding has always been, and remains today, an approach to identification, assessment and mitigation of risk. In respect of all our clients who work with children, we have consistently advocated a "Safeguarding Risk Register" approach to assist in this. The approach enables organisations to identify safeguarding risks to children in their care, assess and prioritise them based on the likelihood and the severity of impact, and agree mitigation measures targeted to the individual risks with a view to reducing risk to an acceptable level.
The Safeguarding Risk Register approach also enables new or developing risks to be accommodated and addressed as they arise. The COVID-19 crisis is a classic example of a new risk and the safeguarding response to this crisis should be rooted in the existing policies, principles, culture and best practice within each organisation. There are new safeguarding risks posed by COVID-19, quite apart from the obvious health risk posed by the virus, and our recommended approach to our clients is to devise a COVID-19 Safeguarding Risk Register along the lines set out in this guidance note.
Step 1: Identify the additional/heightened risks
These will vary from one organisation to the next, but there will be a great deal of overlap:
risk of access by adults to children (eg volunteers) bypassing normal safer recruitment policies and procedures


risk of lack of access to statutory child protection services


risk of child sexual abuse through the virtual learning environment


risk of online peer on peer abuse through the absence of normal face to face contact and heightened use of social media


risks related to youth produced sexual imagery


risk of neglect of children where parents are too ill, anxious, or too burdened with work to be able to care for them


risk of children not having access to usual pastoral and welfare support within the organisation


risk of increased barriers to children reporting concerns to responsible adults


risk of staff members not having access to Designated Safeguarding Leads, or not reporting concerns


risk of distress or anxiety related to health or welfare of family members or friends


risk of anxiety, stress or to mental health posed by isolation, excessive screen time, worries around academic work, exam or qualifications, or simply by exposure to worsening news reports


risk posed by the inability of NHS, private or charitable professionals to provide medical or psychological support for existing or developing health conditions


risk of abuse or stigmatisation on the basis of infection, race or nationality


risk of wider culture slippage posed by the move to the virtual environment.
Step 2: Assess the likelihood and the impact of the risks
We recommend a simple scoring system for the likelihood of 1 very unlikely, 2 unlikely, 3 possible, 4 likely and 5 very likely, multiplied by the impact of 1 negligible, 2 minor, 3 moderate, 4 significant and 5 severe. By way of example, the risk of the lack of access to statutory child protection services could be 4 likely x 4 significant, which makes a risk score of 16.
Step 3: Identify measures to mitigate the risks
There should always be measures capable of being taken to reduce risk, even if the risk reduction is not total. For each risk, a mitigation measure should be sought which will reduce the risk score. Take, for example, the risk of child sexual abuse through the virtual learning environment. There are multiple mitigation measures which schools can consider taking (separate guidance to follow) which will have the effect of reducing the risk. Obviously, the impact of this risk is 5, severe. But if the measures introduced by a school can reduce the likelihood to 2 or 3, that will reduce the risk score. Another example is the risk of abuse or neglect created by increased barriers to reporting concerns; it ought to be possible to reduce the likelihood of that risk from a 4 or 5 to a 2 or 3 through the introduction of online reporting mechanisms for staff members and children.
Step 4: Allocate actions and review
In legal terms, there is nothing better than the corporate mind assessing risk and putting in place protective measures. Very few courts or regulators will criticise an organisation which has done so, even where an incident is subsequently found to have occurred. Where courts or regulators will be critical is either where there has been an absence of risk assessment, or, just as bad, where risks have been identified and agreed mitigation measures not taken. It follows that each mitigation measure agreed in Step 3 requires an action to implement it. Of equal importance, there is a need to review, regularly, the COVID-19 Safeguarding Risk Register, to check the implementation of agreed measures, to review previous assessments of risk (some will increase; others will decrease) and to identify new and emerging risks.
These are extraordinary times, and everyone is being stretched to their limits in responding to this crisis. This guidance is intended to supplement and work alongside the new DfE guidance issued on Friday (click here to view). This guidance is not intended to add to workloads, but to simplify them. We do not envisage lengthy prose documents emerging from this, but rather a simple table that enables the senior management of an organisation to have in place an overview of the COVID-19 specific safeguarding risks and measures in place to mitigate them. The Safeguarding Risk Register also provides a straightforward means of reporting to governors or trustees who will wish to understand how COVID -19 safeguarding risks are being managed.
A template for the risk register is linked below. Organisations do not have to follow this template and if you have an existing method of assessing and scoring risk, then do use that. The important point is to apply your minds to the question of increased safeguarding risks and take proportionate actions in response.
Click here to view the COVID-19 Safeguarding Risk Register.
If you require further information about anything covered in this briefing, please contact David Smellie, Mary Breen or your usual contact at the firm on +44 (0)20 3375 7000.
This publication is a general summary of the law. It should not replace legal advice tailored to your specific circumstances.
© Farrer & Co LLP, March 2020