Share Your Story - Charlotte Gentry
Insight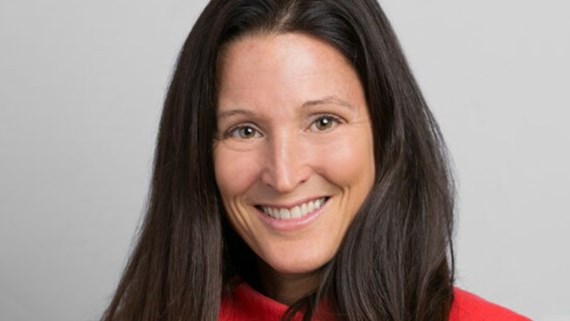 Charlotte Gentry
CEO & Founder of Pure Communications Group

What was the dawn of your career?


I started my career in PR, living in Cape Town where I decided to live after finishing university at Newcastle. I worked for a very inspiring (but slightly crazy) woman who owned a PR agency and I went from an Assistant to Director in three years, working on accounts for consumer brands. I came back to the UK after four years and went into PR in London, but didn't last long as I went back to the beginning due to my lack of contacts in the industry, so after eight months I decided to set up my own business.
I was 25 when I first started out on my own and I started a concierge business, but within a year of starting it, 9/11 hit and money dried up. I then chose to build a sports marketing and event management business with two guys, but our values were completely different so I left there after three years, and started Pure Events in 2006.


Where does your inspiration come from?


My inspiration has come from knowing that I need to be in control of my own destiny, and that I can work from wherever I want to in the world. Building and executing a vision and an experience has always been what has driven me, and even in my personal life I've always been the inspirer amongst my peers. I believe you can achieve anything in life if you put your mind to it, and there is no room in my world for laziness or pessimism. My advice to others considering going out on their own is to dream about the life that they want to live and then create the environment to make this possible. Don't be scared of what might be, change can only be a good thing and if you work hard enough the odds of you being successful are big.

How did Pure Communications kickstart?


I knew after working in PR for someone else that I was destined to run my own show, even at an early age, and with two parents as entrepreneurs it was a foregone conclusion. Pure was kickstarted by winning Red Bull's overseas conference in Iceland, and that helped me on the initial trajectory. In 2008 the financial crisis kicked in and I downsized to two people from eight. It was a tricky time for about 18 months, but we weathered the storm and came out stronger. Since then the business has been on the up year on year, and recently repositioned itself to not just being specialists in live events but in the overall communications strategy.
I don't believe that a successful business means reinventing the wheel, you just need to do it better than anyone else and so my mantra has always been to create a business which is better at creating communications, campaigns and live events than any other and therefore employ the best people in the industry to deliver on this promise.

Our focus is now to create communications campaigns of which live events are at the heart of this, however there are many other modes of communication which wrap themselves around live events. The campaign, whether this be digital, promotional or live is at the heart of what we do.

Facing challenges


In every lifetime, there are always going to be a number of challenges that everyone faces. I personally have experienced 9/11 and the bombings that ensued, the 2008 financial crisis and now COVID-19, of which I believe a financial recession will be the outcome. Weathering financial recessions is tough but if you make the right decisions to be protective of cash and to forecast how long you need to see something through, you will be safe.

The communications, live events and marketing sector is suffering badly currently, whether you are in the supply chain, an agency or an in-house corporate. People are scared of losing their jobs and are having to adapt dramatically in the ever-changing landscape. It's how quickly you adapt that paves the way for how you fare in the future. We reacted very quickly to this pandemic and made some decisions very early on to dramatically reduce our operational overhead, and these choices were made in April. This in turn has reduced our overhead significantly, however, at the same time we have invested in solid exec advisory support as well as sales drivers to drive new business and concrete existing relationships during this time. There won't be any events to deliver for the foreseeable future. However, we have delivered a large amount of online events and are working in an advisory capacity for a number of clients as well as producing adapted communications campaigns for them. Largely we are trouble shooting for our clients currently, to help them adapt their marketing strategies.


Looking towards the future


I remain acutely positive for the industry. However, I think that 2021 is going to be a tough year and that our sector will take longer to bounce back. The biggest challenge is that no one has a crystal ball to know how long this "pause" moment will last for, however, cash is king: we are robust and have a strong balance sheet. My long term objective is to rebuild the agency to balance creative acumen with operational excellence, and there are going to be a swathe of the best people in the industry looking for work, so we could have the pick of the bunch when opportunities start to resurface. I intend to come back bigger and stronger than before, as I did in 2008.
If you require further information about anything covered in this briefing, please contact Tom Bruce, or your usual contact at the firm on +44 (0)20 3375 7000.

This publication is a general summary of the law. It should not replace legal advice tailored to your specific circumstances.

© Farrer & Co LLP