Share Your Story - Albert Azis-Clauson
Insight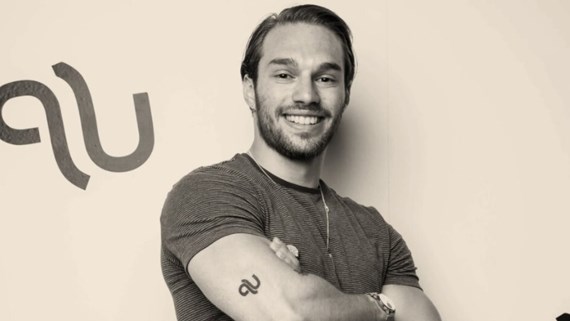 Albert Azis-Clauson


We sat down with Albert Azis-Clauson, CEO & Founder of UnderPinned as part of our ongoing Share Your Story campaign. This celebrates the achievements of the individuals behind each business and enables us to share some fascinating insights on life as an entrepreneur.


How was UnderPinned born?


Prior to the date of incorporation, I had two very different verticals in my career. On one side I was a freelance business strategy and PR consultant working with established companies creating efficient internal strategies to match their external comms. On the other, I was running a small arts and media company that helped emerging artists establish themselves through events, a magazine, and support.
From my work as freelancer I learned the sector agnostic administrative problems faced by freelancers in building their careers. I also learned how to effectively access those disparate workers where the line between work and lifestyle is blurred.
On the opposite side, I worked closely with businesses who were constantly looking to improve their margins, create new management structures and build value in their products. A key part of this was understanding and effectively utilising freelancers, or as many of the businesses saw them, 'tools for specific problems'.
"In all this mess, my passion was always solving problems, whether that was for me, for businesses, for creatives, or for industries. These interests and my career previously pieced together to form UnderPinned."
Albert Azis-Clauson, CEO & Founder
So, what is UnderPinned?


UnderPinned was built on a very simple premise; making freelancing easy and accessible for freelancers and their clients. While the premise might be simple and the end product needed to be, the in between was not.
After doing our market research, and after I had asked Jack Williams to be my Co-Founder (a title I think should exist in every startup), we realised the following problem matrix.
From both sides of the equation, there is a need to find work (or freelancers for the work), manage the project, and make payments easy and transparent. Within each of these buckets there was a separate set of problems, but the complexity of these problems is low compared to the complexity of simplifying the flow as a whole.
UnderPinned was built to move these three functions which usually operate in silos into a single solution and user experience building the narrative of find, manage, and pay. The very core of the proposition being a single subscription to manage your freelance work or workforce. Built along the pillars of engagement, education, and infrastructure, UnderPinned is as much software as a service company that takes a freelancer and sets them up with a Virtual Office to effectively manage pitching, building and managing a professional network, tracking their projects, and getting paid on time. For a client, the exact inverse is true. They can easily find freelancers, manage their freelancers, and pay them quickly and efficiently.
A core differentiator in the market is that UnderPinned is not a recruitment platform and has no interest in recruitment fees.


Challenges and opportunities


As a startup founder, I could talk endlessly about challenges. Building a successful company at speed is an exercise in resilience to constant roadblocks more than anything else, but the route through or around these roadblocks are often the biggest opportunities.
With specific reference to Covid-19, our community was hit very hard with loss of work and loss of opportunity, and while new opportunities may be presenting themselves for the freelance community, most freelancers aren't geared up to find them. That means our job in supporting them has become a lot harder.
In response to this, we launched our basic membership to be completely free, launched an educational programme of webinars to teach people how to secure new work, and pivoted our resources to be even more targeted. We were pretty worried, but this saw April having an uptake on engagement of over 400%.
We are very much battening down the hatches from a financial perspective. While our business just completed a successful crowdfunding campaign (3/4 of which was the beginning of lockdown) putting us in a strong position financially, investors want to see extra efforts made to secure runway as no one knows what the investment landscape will look like over the next six months. I thought this would be really tough, but instead it has become a vital exercise of fine tuning our spend so that we can tell you the real terms output of every penny.


The road ahead


There are a number of very exciting things in the pipeline for UnderPinned in the next six months.
First, we are launching a dedicated payment app to sit alongside invoices as part of our 'pay' tools. This is particularly exciting as this will be a mobile app called PayUP that lets anyone in the UK request payments from customers (and friends) via a link or a QR code, paying 0% commission.
Second, we will be launching the dedicated client-side portal for companies managing their freelancers to round off the service.
Finally, we have spent the last 12 months nailing down our acquisition funnel across the UK and now we're going to start turning up acquisition. This will present new challenges as the business and team grow, but ones I'm very excited to attack.
If you require further information about anything covered in this briefing, please contact Tom Bruce, or your usual contact at the firm on +44 (0)20 3375 7000.

This publication is a general summary of the law. It should not replace legal advice tailored to your specific circumstances.

© Farrer & Co LLP