The Active Bystander Training Company: founders Su Nandy and Scott Solder share their story
Insight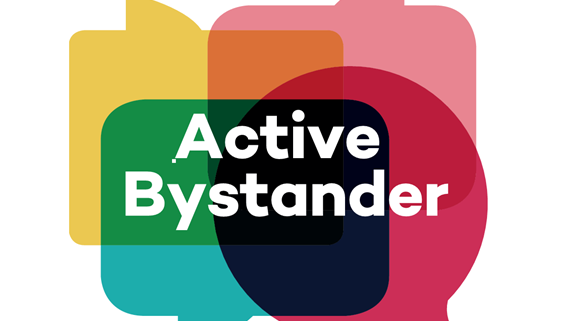 Joe Biden has told his staff he won't tolerate bullying. Could Su and Scott be eyeing the White House as their next big client ...?


If you held a drinks reception for senior managers from Farrer & Co, The BMA, a Premier League football club, the Tate gallery and Natwest, you could be forgiven for worrying that they might not have much to talk about. They are, however, just a handful of organisations to have shared a common experience in recent times: "Active Bystander" training. Su Nandy and Scott Solder co-designed the programme in 2017 and, since then, they're being engaged by top level clients around the UK and Europe, Asia, Africa and Australia.
"Active Bystander" is a quick, user friendly set of techniques designed to help staff, university students and schoolchildren stand up to bullying, sexual harassment and other kinds of inappropriate behaviour. It consists of self-coaching methods to encourage calm decision making in intimidating situations and – crucially – assertive language devices to maximise impact when people finally decide to speak up. The training also covers how to deal with micro-aggressions and poor behaviours during virtual meetings.
It began, as with many success stories, almost by accident. Su and Scott have known each other since they were at school together in London in the 1980s – but the "Active Bystander" story began some three decades later. Su had risen to become a senior manager in Human Resources at Imperial College, London and Scott was an Editor and Executive Producer at BBC News and Current Affairs. Scott, by his own admission a bit of a "language geek", had been developing a parallel career in communication coaching, having taken a year out of work to research the psychology of influence and persuasion in order to write a book.
Su asked Scott to appear at Imperial as a guest speaker on the subject of effective communication. This led to a continuing professional relationship based on coaching and training until, one day, Su asked Scott to run a training session to help staff deal with poor behaviour. "I wanted to find an actual solution to issues around bullying, harassment and the like, because it's so easy for small issues to grow into bigger problems if they're left unchecked", she explains, drawing on her long HR experience in dealing with such matters.
Scott agreed to take up her offer and suggested that they also include language and assertiveness techniques from his book to make a complete package. They ran a few pilot sessions – and then it took off. Almost straight away, the training programme won a highly regarded UK award for organisational change – followed immediately by national media coverage. More to the point, things began to happen in the organisations where they had begun to deliver their training. "The pattern seems to be that there's a spike in complaints, grievances and disciplinaries first of all', explains Su, "but then something else occurs; people around the place start to have low level conversations about calling people out.
There's often no drama, no fuss – they just get on with it and speak up. You get a real change in culture."
Su and Scott run The Active Bystander Training Company with a team of trainers delivering the programme regularly in the UK, Ireland, the Netherlands, Belgium, Germany and Austria. They have recently begun working with clients in Australia, South Africa and Singapore. They pivoted from face-to-face training to delivering all their sessions online when the pandemic hit last year – and demand has grown steadily ever since. Their client list includes government departments, banks and financial services, universities, scientific institutes, museums, schools – and, of course, law firms. Scott speaks about their techniques on the conference circuit at home and abroad.
So – how does it work? Scott says "the whole point about being assertive is that it doesn't have to be a big confrontation. I show you techniques to help you to override those human instincts which kick in naturally when you feel under threat, and then how to stand up to someone without panicking, using specific language and psychological devices."
Scott and Su's tip for being an entrepreneur is to plan – but keep an open mind:
"Have a strategy and set your goals – but keep an eye open for that accidental event which you never expected. If it feels right – go with it."
If you require further information about anything covered in this briefing, please contact Tom Bruce, or your usual contact at the firm on +44 (0)20 3375 7000.
This publication is a general summary of the law. It should not replace legal advice tailored to your specific circumstances.
© Farrer & Co LLP, February 2021