The future is female: overcoming the challenges of being a woman in tech
Insight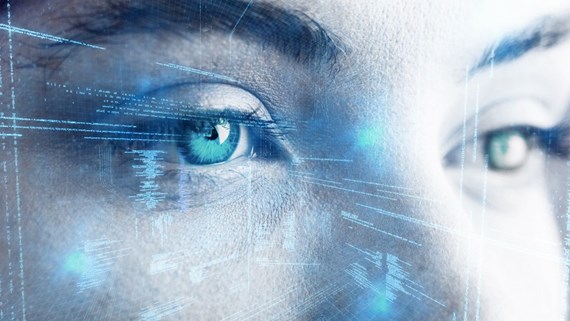 Following the success of our recent Entrepreneurs Week, which brought together entrepreneurs from across the globe over 25 virtual events to explore what it takes to be a successful entrepreneur, our "She owns it: leadership, breaking stereotypes and celebrating success as a female founder" masterclass has inspired our very own Maire Bates and Beth Balkham to address the fundamental question how do you succeed as a woman in tech? In this article "The future is female: overcoming the challenges of being a woman in tech", originally published by Technative here, Marie and Beth answer the question in relation to an industry renowned for gender inequality.
The UK technology industry is booming and, according to Tech Nation, last year's growth outstripped the US and China. But behind global success lies a persistent diversity problem, with gender playing an integral part. Research from Adeva found women only hold 25 per cent of computing jobs, and only 5 per cent of tech start-ups are female-founded. Whilst women are gradually transforming the traditionally "male" industry, there is still a significant way to go.
Role models


The phrase "seeing is believing" has never been more relevant than to women embarking on a tech career. Whilst Bill Gates, Steve Jobs, Mark Zuckerberg and Elon Musk have taken centre stage in terms of tech success, according to PwC research, a shocking 78 per cent of students can't even name a famous female in the industry.
Yet, Ada Lovelace was the first computer programmer, "Google-ing" is possible due to Karen Sparck Jones' discoveries, and Hedy Lamarr's secret communication system inspired GPS, Wi-Fi and Bluetooth technology. Today, women are still doing amazing things in tech, such as Facebook's COO, Sheryl Sandberg, and YouTube's CEO, Susan Wojcicki. We've also seen an exciting new wave of femtech start-ups in the entrepreneur space with technology being created by women for women, such as health tracking jewellery (Bellabeat Inc.), a pelvic floor trainer (Elvie) and an app combining menstrual cycle tracking with mental health analysis (Moody Month).
Such female role models expand what is possible and can encourage even more women to be ambitious. It's therefore vital that the successes of women in tech are celebrated and shouted about to inspire future generations. Seeing women breaking barriers, writing blogs and organising presentations will all encourage female colleagues to do the same. And if you're asked to be interviewed or to speak at an event, say yes – your story may well inspire another woman to take a leap of faith.
The psychological "glass ceiling"


Self-doubt affects everyone, but being in an industry in which you are outnumbered by thopposite gender is particularly tough. According to TrustRadius, three out of four tech professionals have experienced imposter syndrome at work, but women are 22 per cent more likely than men to feel this way. Sheryl Sandberg even said that women in tech "hold ourselves back in ways both big and small, by lacking self-confidence, by not raising our hands, and by pulling back when we should be leaning in."
This is unsurprising, as women are typically taught not to brag from an early age. Self marketing might feel egotistical and uncomfortable at first but it definitely feels more natural with practice! Confidence comes with knowledge; with technology constantly evolving as new software and systems are created, women making their way in tech should continue to learn as much as possible. Being on top of new developments will get you noticed and make it easier to advocate for yourself.
But, if you don't feel comfortable selling yourself, let others do this for you. Ask trusted clients, colleagues and contacts to give testimonials – many will be delighted to do so – and sing the praises of those around you, as people will return the favour.
Mentorship and networks


Growing your network can also combat imposter syndrome, so meeting other women in tech and realising you aren't alone can be a powerful solution. Having a community allows you to inspire one another, and enables you to trade knowledge, career lessons and diversity and inclusion solutions for your companies. In fact, there are plenty of groups positively pushing to bring tech women together, such as Women of Wearables, Women Who Code and DevelopHer.
Farrer & Co recently held its annual Entrepreneurs Week, featuring a series of masterclasses and panel talks relevant to entrepreneurs. During the female entrepreneur session, the importance of mentorship to career development was heavily emphasised, particularly for those in a minority group. The benefits of mentorship are relevant to everyone, regardless of job or gender, but as you can't be what you can't see, female mentors are particularly significant to women in tech. If your organisation doesn't have a mentoring programme, why not start one? And if a woman in tech has particularly inspired you, get in touch with her and ask her to be your mentor. People who have knowledge and expertise are much more open to sharing it than you might think. Why not also mentor someone yourself?
Overturning gender stereotypes


According to Adeva, 39 per cent of interviewees felt gender bias is the primary reason why women are underrepresented in tech. Perhaps this is not surprising, as we're probably all familiar with the idea that empirical studies are "boys' subjects". Women are consequently popularly believed to have worse technical skills than their male counterparts. Such misguided stereotypes may result in your technical ability being misjudged, and therefore women often unfairly feel pressure to prove themselves. Investing in your skills, focusing on your strengths and confidently contributing your ideas in meetings are just some of the little things that can ultimately make a big difference in transforming stereotypical attitudes. Although women shouldn't have to do more to be valued, the more you do today to dispel misconceptions, the less the future women in tech will have to.
These stereotypes can also lead to unconscious bias. It's therefore important to speak up and create a dialogue within your workplace, so that you heighten awareness and ultimately improve the experiences of future female employees.
You might also think it's useful to adapt to your male peers' behaviour to mitigate the negative stereotypes of being a woman in tech, but as diversity in a team creates the best results, it is worth remembering that the very act of being yourself will benefit your company's product or service the most. Getting more women into tech can help break the cycle of a male dominated industry and fill the STEM talent demand. As a woman in tech, consider whether you can be more confident in your role and if there are additional ways you might be able to encourage or support other women. Continue to expand your reach and try to make the most of the learning and networking opportunities available to you.
We are at an important juncture for women: we must prove to future generations, of any gender, that women in tech really mean business. It is time to create an environment in which there are no longer any questions about the ability of women to flourish in this industry.
If you require further information about anything covered in this briefing, please contact Marie Bates, Beth Balkham, or your usual contact at the firm on +44 (0)20 3375 7000.
This publication is a general summary of the law. It should not replace legal advice tailored to your specific circumstances.
© Farrer & Co LLP, November 2020