Founder leads a successful exit in UK's largest tech IPO
Insight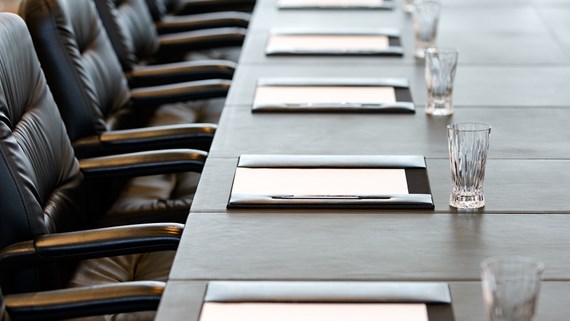 Last month saw the UK's largest initial public offering (IPO) since 2015 when The Hut Group (THG) raised £1.88bn on its stock market debut, giving it a valuation of close to £5.4bn and the UK's largest ever technology IPO. THG was founded and has been led by its chief executive and executive chairman Matthew Moulding since 2004 and owns online retail brands as well as its own re-sale/e-commerce platform used by other third party brands. As well as the amount raised it also presents some firsts for a UK listing from a governance perspective with some interesting parallels to the US tech IPOs of recent years. This is something that I have monitored during the last year, previous article here, and it's a discussion that is going to continue. The factors in the THG IPO which put the spotlight on the governance of founder led companies can be summarised as follows:
Matthew Moulding will continue as both CEO and executive chairman – a combination of roles which goes against the UK Code on Corporate Governance for listed companies and which means that THG will not be eligible for the FTSE100 having opted for a Standard Listing (rather than a Premium Listing) on the LSE.


The issue of a founder/special share that gives him a veto on any bid for or change of control of the company for three years from the IPO.


In addition to his current equity in THG, which gives him just under a 4.5 per cent stake in the company (post IPO), he is part of the group's incentive scheme which will grant him additional ordinary shares if the conditions (predominantly based on the equity value) are met. This would entitle him to a holding of 25 per cent of the shares in THG (assuming no further shares are issued).


He will also, through his investment holding company, own the properties used by the company, which will bring in around £20m of rent a year into his holding company.


He has entered into a relationship agreement with the Company to formalise the relationship between him and the Company to ensure that arrangements are conducted on arm's length and commercial terms. One aspect of this agreement is that he has the right (as yet unexercised) to appoint a non-executive to the Board.


The Board is relatively small and comprises two executive directors and four non-executive directors.
In terms of a conclusions to draw, and the importance placed on corporate governance for entrants to the public markets, it seems to be moot; based on the support for the IPO from cornerstone institutional investors and the share price performance of THG since IPO – its shares floated at 600p per share and are now trading at 625p per share – the market has concluded that encouraging individual entrepreneurism is the key to creating and sustaining value and this is something that has existed, and been accepted, in the US for quite some time. It's an interesting conundrum and a question of whether this will be a first in the UK as investors seek to support the UK's tech talent on UK markets, or whether this represents the extent of what investors will accept; as the debate is rapidly moving to a greater focus on responsible investment, wider stakeholder engagement and monitoring investors' contributions to the development of companies' "ESG" (environmental, social and governance) impact.
If you require further information about anything covered in this briefing, please contact Simon Ward, or your usual contact at the firm on +44 (0)20 3375 7000.
This publication is a general summary of the law. It should not replace legal advice tailored to your specific circumstances.
© Farrer & Co LLP, October 2020