The Kids (Company's trustees) are alright
Insight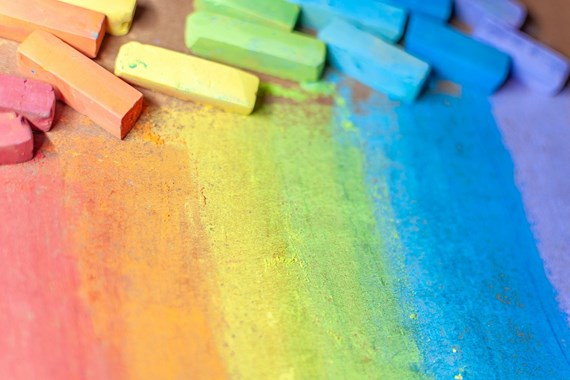 After facing years of criticism and public censure, Camila Batmanghelidjh and the Kids Company trustees have been exonerated in a High Court judgment denying the Official Receiver's attempt to disqualify them from company directorship.


Background


The extraordinary collapse of Keeping Kids Company (known as Kids Company) hit the headlines back in 2015, with allegations of poor governance and financial mismanagement being levelled at the charity's trustees and its CEO, Camila Batmanghelidjh.
Established in 1996 to support disadvantaged and vulnerable young people, the charity had grown substantially over the course of its lifetime, with operations expanding from London to Bristol and Liverpool, and large-scale government funding provided to support its work.
The trustees of the charity were immediately subject to intense scrutiny. A Charity Commission statutory inquiry was announced on 21 August 2015 to "address concerns about the administration, governance and financial management of the charity, and identify wider lessons for other charities and trustees". In 2016 the parliamentary Public Administration and Constitutional Affairs Committee published a report accusing the trustees of negligence and "an extraordinary catalogue of failures".
In light of these allegations, the Official Receiver's decision to seek the disqualification of the trustees from acting as directors or being involved in the management of a company (under section 6 of the Company Directors Disqualification Act 1986) might have come as no surprise. The same order was also sought against Ms Batmanghelidjh, as she was (according to the Official Receiver) acting as a "de facto director" of the charity. In support of the application, the Official Receiver made a single allegation of unfitness against the trustees: that they "caused and / or allowed Kids Company to operate an unsustainable business model".
Findings


Last week's decision of the High Court (dated 12 February) however, delivered by Mrs Justice Falk, found the opposite: although there were high risk cash-flow problems exacerbated by seasonal variations in donation income, Kids Company's operating model was not unsustainable in principle. In fact, the charity's efforts to restructure and survive its financial troubles in 2015 could well have succeeded, were it not for the untimely publicising of certain unfounded sexual assault accusations that deterred would-be donor philanthropists from stepping in to save the charity. By the time these accusations were disproven it was too late for Kids Company, which fell into insolvency and was subsequently wound up. The court found the Official Receiver's allegations of unfitness were not made out against the trustees (nor Ms Batmanghelidjh, who was not found to be a de facto director), and no disqualification order was made.
Further thoughts


Although fairly singular on its facts, there are some key things to take away from this judgment.
The first might be that public and regulatory bodies can and do get things wrong in their understanding of how charities operate. Here, for example, the Official Receiver and the Insolvency Service's apparent criticism of Kids Company's "demand-led model" met with disapproval from the court, with the judge rightly pointing out that many charities focussed on the relief of people in need are "pretty much by definition demand-led". Charity trustees can now, hopefully, have faith that should they perform their legal duties satisfactorily they will be protected by the courts (however maligned they may be by parliamentary committees). The results of the Charity Commission's statutory inquiry – put on hold for the duration of the Official Receiver's proceedings – will now be awaited with much interest. Many in the charity sector will be curious to see how much criticism of the trustees the Commission can sustain now that they have been vindicated in court.
The second is an appreciation for the importance of a charity's reputation. The judgment highlights that, in this case, any chance of the charity's survival was more or less extinguished by the publicising of various sexual assault allegations relating to Kids Company in the week before the charity closed. Even though these allegations were later shown to be baseless, their impact at a crucial time for the charity essentially sealed its fate. Charity trustees should be mindful of the crisis management strategies they can implement to mitigate against adverse publicity generally, and to protect their charity's reputation when this kind of event occurs.
Lastly, we might reflect on the value of continuing to fight your corner as a trustee when you believe you're in the right. Although nearly all the trustees of Kids Company (and Ms Batmanghelidjh) have now been exonerated – pending appeal – by the High Court's findings, one unfortunate trustee chose not to contest the Official Receiver's allegations, and accepted a disqualification undertaking back in 2018. While this sole disqualified trustee may deserve our sympathy, they could well now wish they'd kept up the struggle.
If you require further information about anything covered in this briefing, please contact Anne-Marie Piper, Henry Brereton, or your usual contact at the firm on +44 (0)20 3375 7000.
This publication is a general summary of the law. It should not replace legal advice tailored to your specific circumstances.
© Farrer & Co LLP, February 2021