The Office for Students and charity law regulation
Insight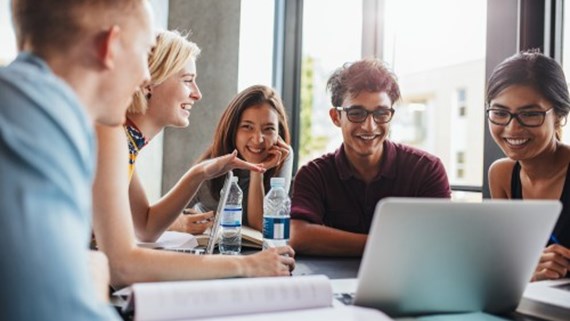 The new regulatory landscape for higher education institutions (HEIs) in England, with its greater focus on students and their experience, has now been in place for several months.

While the regulatory framework document comes in at over 160 pages and outlines the approach of the Office for Students (OfS) in some detail, this necessarily skims over certain aspects of its regulatory role, such as promoting charity law compliance, which is covered off in a couple of brief paragraphs. This guidance has now been supplemented by Regulatory advice 5: Exempt charities Guidance for higher education providers that are exempt charities (the Guidance).
Most English HEIs are exempt charities that are not registered with the Charity Commission. Promoting compliance with charity law among exempt charities is the responsibility of the relevant Principal Regulator that oversees the charity. The new regime sees the Principal Regulator role being moved from the Higher Education Funding Council (HEFCE) to the OfS.
The Guidance contains some useful pointers on how the OfS intends to fulfil its role as Principal Regulator and in particular:
OfS has removed some of the disclosure requirements on exempt charities imposed by HEFCE, which the aim of removing regulation on HEIs.


OfS is encouraging universities to subscribe to the OfS's charity regulation mailing list that will circulate briefings and alerts on charity law here.


OfS emphasises the role of the council or governors as charity trustees of the university and the duties, responsibilities and potential liabilities that come with that role.


OfS notes it may intervene to protect students' interests in accordance with its Regulatory Framework where charity trustees of universities have acted improperly.


OfS intends to work with organisations such as Advance HE to develop guidance to support charity trustees of universities.
Interestingly, the OfS has indicated its interest in working with student unions, given their important role in the student experience. Unlike most HEIs, student unions are registered with the Charity Commission but perhaps there may be further scope for change if OfS becomes more engaged with student unions and their oversight.
There is also the prospect that more HEIs will become exempt charities because of the OfS regulating a greater number of charities under the Higher Education and Research Act 2017. The Department for Digital, Culture, Media and Sport is considering amending charity legislation to exempt some HEIs currently registered with the Charity Commission, although not changes are expected prior to 1 August 2019.
It is quite likely that many HEIs will see little change as a result of having a new Principal Regulator. It will be interesting to see how the OfS grows into its role as Principal Regulator and whether it pursues a more interventionist approach than the one HEFCE adopted for the most part.
If you require further information please contact Elizabeth Jones, or your usual contact at the firm on +44 (0)20 3375 7000.
This publication is a general summary of the law. It should not replace legal advice tailored to your specific circumstances.
© Farrer & Co LLP, July 2018