When things go wrong...
Insight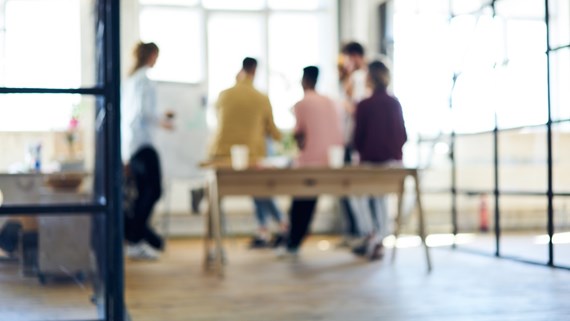 Sadly, this is a subject that the sector is all too familiar with these days. Perhaps not because anything fundamental has changed (you could find examples of misdemeanours, error and accident from any era) but because the climate has become much more hostile to charities, where previously those who work for the public good rather than profit might have been cut some slack. Newspapers and other media outlets are now less forgiving, and the Charity Commission is increasingly more stern overseer than benevolent guardian and guide.
Some of the outcomes have been positive, of course. There is doubtless greater transparency than before, governance is probably stronger overall (in part thanks to the Charity Governance Code), and there is much greater focus on ethics, although the right path between ethical considerations and legal duties can sometimes be tricky to find.
All of this means that, while the core legal duties remain broadly the same as ever, charity trustees (and executives) must keep in mind additional layers of possible consequences when things go awry. Where Fleet Street picks up the story, the Commission, funders, other stakeholders and even Parliament may follow.
Against this backdrop, we won't rehearse the manifold things that can go wrong, and the various consequences that can flow from each, but just comment on a few interesting occurrences from the recent past.
Disqualification – trustees and executives
For many years there have been rules providing for charity trustees to be disqualified from holding that office in certain circumstances.
In the wake of fears about charities having connections with terrorist organisations, these rules were beefed up in the Charities (Protection and Social Investment) Act 2016, and the Commission's disqualification orders may now extend to senior managers such as CEOs and Finance Directors of charities.
Until recently, in our experience, disqualification as a charity trustee was the chief kind of disqualification to contend with. But recent cases suggest that the Insolvency Service (IS) is increasingly eager to weigh in too, where there are solvency issues for charities, seeking to disqualify individuals from acting as company directors. For those facing this type of action, it is perhaps an even more serious potential risk than disqualification as a charity trustee, because it can obviously affect their business and other interests.
As many readers will know, the IS is currently seeking to disqualify the eight trustees of Kids Company from acting as company directors. It is also (as is possible with the Commission's disqualification orders, mentioned above) pursuing the charity's former CEO, Camila Batmanghelidjh, arguing that she was a de facto director of the collapsed charity.
We may have to wait some time before the Kids Company cases complete their way through the courts, but this month news came to light of Ian Wardle, CEO of the Lifeline Project, being disqualified, such that he may not "act as a director of a company; take part, directly or indirectly, in the promotion, formation or management of a company or limited liability partnership; be a receiver of a company's property" for the next seven years.
As with Ms Batmanghelidjh, the Lifeline Project case reminds charities to take great care to be sure that trustees and executives (and others) are performing their correct functions, and that roles are not blurred, in description or practice. Mr Wardle was disqualified as a director notwithstanding that he was a CEO ostensibly answering to the board; he was himself found to be a de facto director, to all intents and purposes performing the same function as the rest of the board but with some want of the usual formality in his appointment. As such, he was on the hook just as much as the other directors, and carried the can. Alongside shadow directorships, this sort of lack of clarity in roles and responsibilities can be a significant area of reputational (and other) risk for charities.
Better news
It is very much to be hoped that the Kids Company and Lifeline Project cases do not lead very cautious trustees (and their professional advisers) into taking an ever more risk averse approach. The case of the Garden Bridge Trust perhaps offers some hope that careful compliance with the law still provides sound defence against criticism.
The Garden Bridge project, for some a hugely exciting potential ornament for London and for others a white elephant from the word go, is a different kind of failure from those discussed above; one similarly much discussed, dissected and scrutinised, but that technically involved no wrong-doing. As the Commission said, the "trustees complied with their legal obligations" and "there was no mismanagement", but nonetheless £50m of charitable funds were essentially lost.
While the charity is now in liquidation, there has been no formal censure for anyone, although the Commission couldn't resist making its now characteristic observation that the whole episode risked undermining public trust in charities; ignoring the fact that increasing public trust is part of the Commission's statutory objective, and not something with which individual charities or their trustees need – or even should – usually concern themselves. And of course, like with Kids Company and the Lifeline Project – though certainly to a lesser extent – it's hard to imagine that those publicly involved in the Garden Bridge project have escaped entirely without taint, given the spectacular loss of funds in a time of continued austerity.
Official Warnings
A measure that might have been designed with the creation of negative publicity in mind is the official warning. Readers will remember that this string was also added to the Commission's bow by the Charities (Protection and Social Investment) Act 2016. Some were worried at the time, given that this is a device the Commission can deploy at its own whim without any possibility of appeal to the tribunal by the subject of the warning, which could be a charity and / or a named individual or individuals. The Commission does have to give notice of its intention to issue a warning, and take into account any representations received, but that is all, short of judicial review proceedings. In the event, though, the Commission started off slowly, giving relatively few official warnings, which calmed some of the early fears.
Now, however, there may be something of an uptick in issuances, with official warnings (amongst other things) in June for Oxfam and for Chesed Leyisruel Trust. It's interesting in these cases that the Commission issued its warnings after the respective statutory inquiries. One might have expected a warning to come first, with an inquiry being opened (unlocking the Commission's chief protective powers) if it seemed that adequate steps had not been taken to remedy the misconduct or mismanagement identified, but that was not the approach. Whether connected with inquiries or not, it will be worth monitoring whether the Commission continues to ramp up the number of warnings that it issues.
So, just a few recent examples of what can happen in a very visible way when things go wrong for charities. It's worth remembering that the Commission considers a charity's reputation to be one of its key assets. And equally worth having a plan in place now, against the day that the mud might threaten your charity's good name.
If you require further information about anything covered in this briefing, please contact Philip Reed, or your usual contact at the firm on +44 (0)20 3375 7000.
This publication is a general summary of the law. It should not replace legal advice tailored to your specific circumstances.
© Farrer & Co LLP, June 2019