Alice Kendle
Senior Associate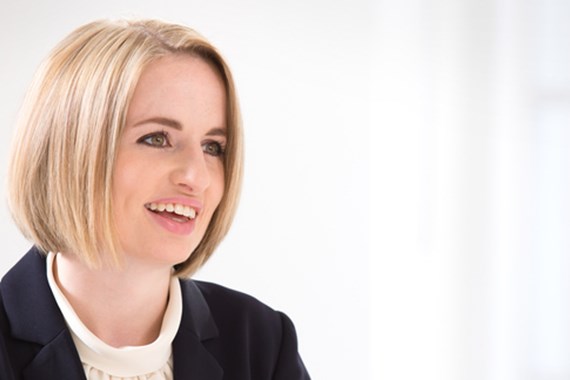 Alice is an experienced employment lawyer who acts for a broad range of clients including schools, universities, charities, sports clubs, and senior executives. Alice also has an extensive practice in the education sector, advising universities and schools on specialist issues related to staff, students, and parents.
Alice's work for employers involves advising on the full range of advisory and contentious employment law issues, including complex grievance and disciplinary procedures, redundancy consultations, sickness absence or performance management, TUPE, senior staff recruitment and exits, trade union activity, strategic policy advice and much more.
Alice has extensive experience of Employment Tribunal litigation, including complicated and high-value discrimination and whistleblowing claims. She is adept at using robust preliminary applications to further her clients' strategic aims. Her recent experience includes successfully persuading the Employment Tribunal that a claim brought against an employer and 16 individual respondents involving approximately 1000 claims of unlawful conduct was vexatious. Alice has a strong record of achieving an early resolution of claims in appropriate cases, including following judicial mediation.
Alice also has experience of High Court employee competition litigation. She has significant wider High Court experience having spent two years in the firm's Disputes team.
Alice is regularly instructed to advise on complex investigations in varying contexts, including grievances, disciplinaries, whistleblowing, student disciplinaries, parental complaints and more. These investigations often include highly sensitive issues, such as allegations of sexual misconduct, bullying and harassment involving staff and students. She has also acted as the external investigator on a number of investigations.
Alice is a member of the firm's Safeguarding Unit and has experience advising on a full range of issues linked to safeguarding. She has, for example, been involved with a large independent review for a school following a safeguarding crisis and has acted for both schools and sports clubs handling civil claims relating to non-recent abuse allegations. She advised clients interacting with the Independent Inquiry into Child Sexual Abuse (IICSA), including schools asked to provide material to the Residential Schools inquiry and individuals called to give witness evidence to the Anglican Church inquiry. Alice also provides general advisory support, for example drafting safeguarding policies for children and vulnerable adults, assisting with safeguarding audits, and advising on DBS checks.
Alice qualified as a solicitor in 2015. She holds a first class bachelor's degree in history from the University of Oxford. She volunteers as a pro bono legal adviser at the Mary Ward Legal Advice Centre's employment law clinic. Outside of work, Alice represents Great Britain in tag rugby and recently won a silver medal with the Women's team in the 2023 World Cup.