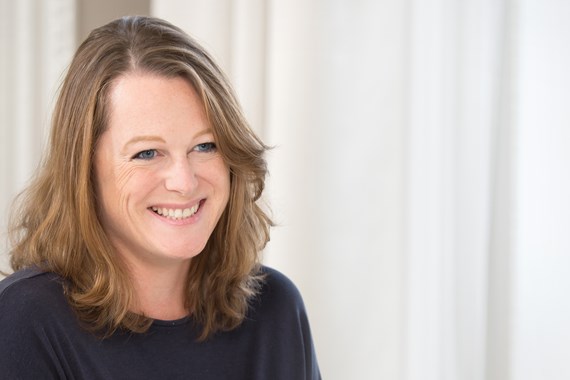 Caroline practises all areas of family law, often representing high-profile clients with complex legal needs. She speaks French and Italian and is well known for her expertise in international cases.
Caroline is an award-winning lawyer who advises in high-level financial litigation, frequently involving complex financial structures and multiple jurisdictions, as well as in disputes concerning children, such as abduction, relocation and custody. Her practice also includes non-contentious work, with expertise drafting and negotiating pre- and post-nuptial agreements and advising in respect of surrogacy arrangements.
Clients value Caroline's ability to empathise and respond quickly and sensitively in difficult situations. She combines a resolute commitment to securing results in their best long-term interests with a sensible and pragmatic approach.
She acts for high-profile individuals in the worlds of sports and entertainment, as well as professionals, financiers and entrepreneurs and their families. Caroline works closely with specialists across the firm's reputation management, property and estate planning teams as and when her clients' needs require it.
Caroline is best known for her success in the influential Supreme Court case Petrodel v Prest, which saw a landmark ruling in her client's favour.
Memberships & Accolades

Caroline is a fellow of International Academy of Family Lawyers.
Resolution
AIJA (Association International des Jeunes Avocats)
ABA (American Bar Association)
UIA (Union Internationale des Avocats)
STEP (Society of Trust and Estate Practitioners)

Caroline is ranked as a Recommended 2021, Family lawyer in the Spear's 500 2021 edition.

Testimonials

Caroline is recognised as a Next Generation Partner for Family: Matrimonial in the Legal 500 2022 Guide.

"Caroline Holley is a superstar. Her clients adore her for her incisive mind, strategic abilities and charming manner. You couldn't find a better solicitor to fight your case and give you calm realistic advice." (Legal 500 2022)

"Caroline Holley – another brilliant partner who has made a great name for herself." (Legal 500 2022)

Caroline is ranked in Band 3 for Family/ Matrimonial in the Chambers High Net Worth Guide 2021.

"She is brilliant. She has very good client management skills and is able to deal with enormously complicated cases. She has an exceptional legal mind and great client management skills." (Chambers HNW 2021)

"She is adept at dealing with challenging and complicated financial litigation, including complex cross-border work. A quick thinker, level-headed and calm under pressure. She works hard to seek the best possible outcome for clients and is a tenacious and skilled negotiator." (Chambers HNW 2020)

Caroline Holley is "marvellous." (Legal 500)

Winner of the Family Lawyer award at the Spear's Young Turks Awards 2014

Named as a Rising Star in Spear's Wealth Management magazine's list of leading family lawyers in the country, May 2014

Nominated for Associate of the Year at the British Legal Awards 2012

Citywealth Future Leaders Awards Lawyer of the Year – Silver – 2017

"Caroline was always so professional and yet every time we spoke she just had this lovely, warm, reassuring voice that put me back together again." (Client)

"Nothing could have prepared me for the masterful way in which the Farrers team cut a swathe through lies and inconsistencies." (Client)

"I feel totally indebted to Caroline and can hardly put into words how much I appreciate all her hard work and support." (Client)

Reported Cases

G v T [2020] EWHC 1613 (Fam)

A case addressing the correct methodology to adopt to value the husband's business interest.

Prest v Prest [2015] EWCA Civ 714

A husband's application against a four-week prison sentence for breach of a financial order was dismissed.

Y v Y (Financial Remedy: Marriage Contract) [2014] EWHC 2920

A case concerning the impact of a French marriage contract on the division of assets upon an English divorce.

Prest v Petrodel [2013] UKSC 34

A case of major importance in family and corporate law, involving the doctrine of piercing corporate veils.

Whaley v Whaley [2011] EWCA Civ 617

A court of Appeal case successfully defeating a husband's appeal against an order in the High Court that trust assets were resources available to the husband.

U v U [2010] EWHC 2472 (Fam)

Successfully seeking the summary return of two children to their father in Nigeria.

W v H [2008] EWHC 2038 (Fam)

A "big money" case concerning practice and procedure where one party seeks to shorten the litigation on the basis that an agreement has already been concluded (and the other party disputes that).

Publications and Talks

Caroline regularly speaks on a range of family law issues both domestically and internationally;
Recent speaking engagements include those for the Union Internationale des Avocats, talks to STEP Chapters in London, Los Angeles, San Francisco, and Silicon Valley, a presentation at the STEP International Tax and Estate Planning Forum and a lecture to the California Bar Association.
Caroline writes regularly on family law matters for a range of publications. Recent publications include Family Law Journal, STEP Journal, IAFL Fall Journal, Law Society Gazette and Wealth & Finance.
Caroline is also frequently quoted in legal and national media, including The Times, the Financial Times, the Daily Mail, The National, and eprivateclient.
Back to

top