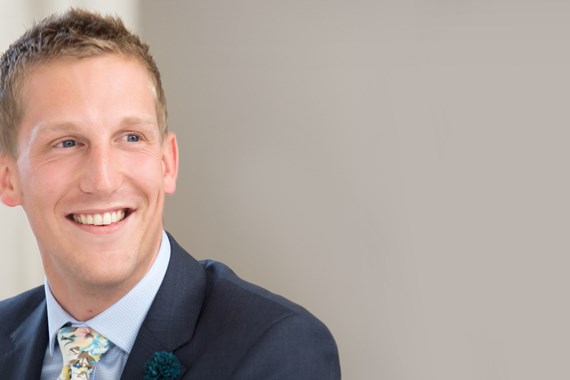 James advises on a range of business and private tax matters. His practice is mainly focussed on the tax issues surrounding land and property, entrepreneurial enterprises, finance and VAT, but he also frequently advises the individuals behind businesses in relation to their private affairs.
James is an associate in the Farrer & Co Tax team.

It is no secret that tax is a fundamental issue for almost all transactions, businesses and private wealth plans; it is at the core of much of what we do at Farrers. However, tax is not simply a matter of numbers, and James shows sensitivity to the overlap between tax and reputation, risk and long-term success.

James works with other lawyers throughout the firm to ensure clients' tax affairs are handled not only efficiently, but also with the benefit of his experience, knowledge and collaborative approach to ensure significant value is added beyond the tax bill itself. Understanding the individual requirements of each client's situation allows James to offer tailored, practical and pragmatic advice, which clients praise.

James has worked on a number of cutting edge developments in the real estate tax world. He has helped shape changes to SDLT legislation and is involved in consultations on the future of VAT for the property industry. James speaks at conferences and publishes articles and briefings on these topics.

Non-profit clients and institutions looking to manage their tax affairs are assisted by James on a full spectrum of non-profit tax issues. In particular, James helps clients with their tax structuring and trading arrangements, property matters and funding plans.

James' ability to remain in touch with the constant changes in tax law enables him to get the best possible results for clients. His empathetic and affable approach is welcomed by clients, who value his ability to simplify what can otherwise be a complex and fast-paced area of law.
James qualified as a solicitor in 2013.
Some examples of James' recent work includes:

Advising an international property developer on their purchase, successful development and sale of a multi-million pound site in central London. James negotiated on the client's behalf with HMRC to secure the most advantageous VAT position and helped establish an effective SDLT and corporation tax structure which fit the client's commercial objectives.
Working with leading counsel on a share buyback for a family who faced potentially disproportionate tax charges when they inherited shares in a multi-billion pound turnover business. This required balancing technical expertise with sensitivity for the family's unique circumstances, to reach a successful conclusion for both the individuals and the business.
Advising on the successful disclosure and settlement of a group of trusts when they were challenged by HMRC. The complex tax issues and significant sums at stake were handled pragmatically and collaboratively to resolve the clients' (and HMRC's) concerns successfully.

James speaks on a range of tax issues at conferences and he is an active member of the International Business Structuring Association, the VAT Practitioners' Group and the Stamp Taxes Practitioners' Group. He has published articles and briefings on a wide spectrum of tax matters.