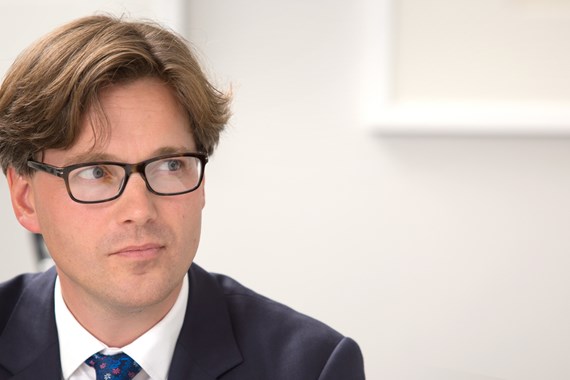 James is an expert in rural land law, who helps the country's foremost institutional landowners and private estates in the management of their rural property.
James is a partner in the firm's Rural Property team. Much of his practice involves the sale and purchase of large estates, farms and country houses. He enjoys leading a team of lawyers of different specialisms to run a transaction quickly, cost-effectively and with the minimum of fuss.
James has developed long-standing relationships with major rural landowners and is particularly enthusiastic about projects where estates and professionals work together to generate value and tangible benefits; from solar projects to glass houses, and from new limestone quarries to residential development opportunities.
James is praised by his clients for his responsiveness, his mix of legal ability and commercial pragmatism and his willingness to give definitive advice. It is the relationships with clients and intermediaries that is the key to the success of his practice.
James qualified as a solicitor in 2001.
Testimonials

James is ranked in leading legal directories Chambers UK and the Legal 500 who have recently said:

"James has been attentive and responsive in our dealings and is able to take a pragmatic approach to issues that require addressing on a practical as well as legal basis." (Legal 500 2022)

"Exceptional attention to detail; specialists in the sector; great to work alongside James Maxwell." (Legal 500 2022)

"The wealth of experience and clarity that James brings to agricultural property matters is second to none," states one source. Another interviewee says: "He makes challenging situations seem straightforward and he digests issues and comes back to you very promptly." (Chambers UK 2021)

"James Maxwell is an impeccable operator – his attention to detail combined with his knowledge, experience and calm approach provides an easy working relationship." (Legal 500 2021)

"James Maxwell has a very engaging approach. He is hugely intelligent and very detailed in his approach, but with a view to getting the deal done." (Legal 500 2021)

"James Maxwell's strengths include communication. He offers clear and pragmatic advice, allowing clients to meet their objectives." (Client)

"He's probably the most efficient property lawyer I've come across. He's very efficient and knowledgeable." (Client)

Work Highlights

Examples of recent work include:

Purchase of a mixed rural estate in the Home Counties for over £50m
Option and lease for a 50MW 200 acre solar farm in Hampshire; and
Successfully combatting a Town and Village Green application designed to frustrate a university's £70m development project.
Back to

top