Mary Breen
Schools Adviser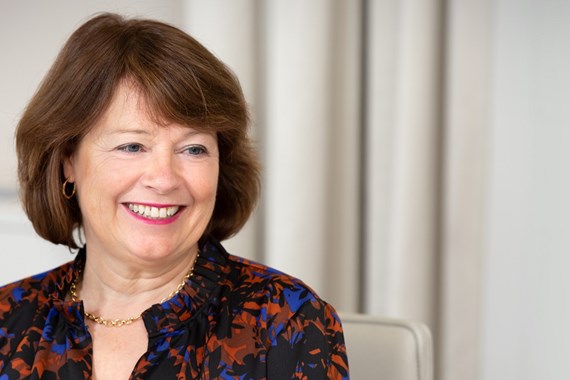 Mary began her new role as Schools Adviser in October 2019. Since then, she has provided advice, support and guidance to a wide range of schools, working closely with our team of education and safeguarding lawyers. Mary gives practical, school-focused advice, assisting heads and governors with issues such as parental complaints, serious incident reviews and on a number of occasions has helped governors with the recruitment of heads and senior staff. Mary brings a unique insight into this role, based on her experience of headship at St Mary's Ascot over the past twenty years.
Prior to St Mary's Ascot, Mary was Head of Physics at Eton College and has taught at Wellington College and the Abbey School Reading. She has served as a Governor at six schools, and is a Member of the Charters School Board. She has been a member of the Girls' Schools Association (GSA) Inspections Committee and Boarding Committee, the Committee of the Catholic Independent Schools Conference (CISC) and the National Committee of the HMC - The Heads' Conference (HMC).

Mary has delivered sessions on strategic planning, development campaigns, sustaining leadership and preparing for headship at GSA, HMC and CISC new heads and national conferences and has spoken at the Boarding Schools Association (BSA) national conference.

Mary's input enables us to develop and enhance our services to our school clients, adding strategic value and contextual experience to our core legal services. In addition to working alongside our lawyers on sensitive school matters, Mary also:
acts as a mentor to new or existing Heads, providing a sounding board for issues related to all aspects of headship, including staff management and work/life balance;
advises schools on the structuring/restructuring of senior management teams and whole staff bodies, the restructuring of staff salary scales, including consultation around pensions;
assists in the review of schools' Development and/or Marketing functions;
reviews and advises on school governance;
uses her experience as Head and as a schools inspector to help clients achieve full compliance;
advises Heads on parental complaints (including historic complaints) and pupil discipline;
carries out serious case reviews especially those involving safeguarding and peer-on-peer abuse;
provides training to senior management teams, Development Offices, heads of academic departments, whole staff and governing bodies.
Mary particularly enjoys working with heads and governors on complex and multifaceted issues or incidents where the Client requires clear advice with respect to, for example, Stage 3 Complaints or tricky staff or pupil issues. Mary enjoys building trust with our Clients and providing them with pastoral support as well as practical advice and strategic guidance.