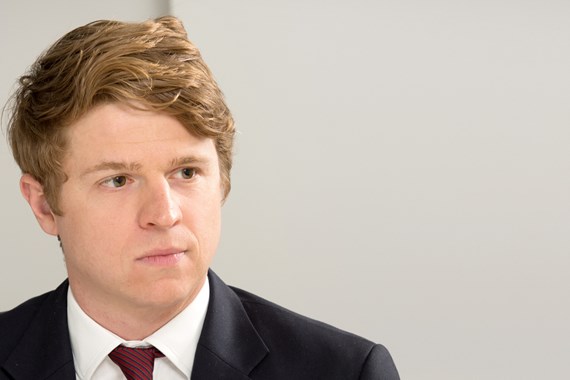 Practice areas
Dispute Resolution
Reputation Management
Data, IP and Technology Disputes
Tom advises the firm's clients on reputational and other similar risks, from mainstream media coverage to cyber security. He also has a particular focus on the sports sector, where he advises clients on regulatory and other contentious issues, and has also worked on a range of commercial (including intellectual property) disputes.
Tom is a senior associate in the Farrer & Co Reputation Management and Disputes team.
Consistent with the team's ethos, Tom's work is very diverse and he firmly believes in a holistic approach to protecting clients' reputations. He advises clients on all aspects of reputation and risk management, ranging from how they should respond to print and broadcast coverage, to online reputation management, crisis planning and cyber security issues. Key areas of law on which Tom advises include defamation, privacy, data protection, harassment, blackmail, trademark and copyright.
Tom also has a strong reputation in sports law, where he provides advice to a variety of clients, from governing bodies to individual athletes. He regularly advises the likes of British Rowing, UK Athletics, the Lawn Tennis Association and other governing bodies on a range of contentious and regulatory issues, from selection disputes to internal investigations. He also advises individual sportsmen and women on reputation management issues and disputes.
Tom has a firm and collaborative approach that helps to bring about the best outcome for clients. He has strong relationships with many of the firm's long-standing clients, and works closely with lawyers in other areas of the firm, ensuring that clients' receive a comprehensive service.
Testimonials

Tom is recognised as an Associate to watch for Defamation/ Reputation Management in the Chambers High Net Worth Guide 2021.

"Intellectually agile, attentive, and commercial. He has the ability to immediately cut through the complexities of complex privacy cases and get right to the heart of the matter. He explains legal issues in a very clear way, and never loses touch with the bigger picture in difficult and detailed cases." (Chambers HNW 2021)

Several sources describe Thomas Rudkin as "a rising star" for defamation and reputation management matters.

"Tom Rudkin is a rising star who is always willing to help think through an issue." (Legal 500 2021)

"The team offers practical, thoughtful and prompt advice. They always respond quickly and in a helpful way. Tom Rudkin is extremely able and pleasant to deal with." (Legal 500 2021)

"Tom Rudkin is extremely able, articulate and easy to deal with." (Legal 500 2021)

"He is very personable, very switched on and delightful to work with." (Chambers HNW 2020)

"Tom is somebody you could simply call at any time and he will tell you exactly what you need to hear. He is really pleasant to work with and he immediately understands the core of the problem and tries to address that." (Chambers HNW 2020)

Publications

Tom writes extensively on his areas of expertise and is the editor of Farrer & Co's monthly sports law bulletin, Inn the Field of Play. Examples of Tom's recent publications include:

Families Under Threat: Risk and Reputation in the Digital World for the Institute for Family Business
Back to

top