A new charter: the charity sector's own Code of Ethics
Insight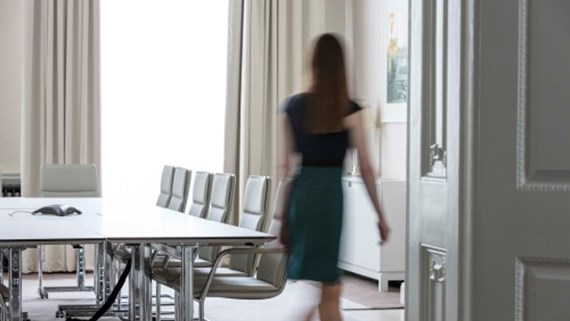 The charity sector may shortly receive its own code of ethics. A consultation, led by National Council for Voluntary Organisations (NCVO), has been opened to decide a set of principles to govern the ethical behaviour of charities.
The proposed code (the Code) has a straightforward aim: to enable charities to be safe places for all those that come into contact with them. It is intended to provide a framework – not a set of rules – by which charities can review their own ethical practices and identify points of change. It follows the path paved by ethics charters in other sectors including the long-established Nolan principles by which those in public office are expected to abide.
No doubt this is an initiative designed to rebuild confidence in a sector which has experienced a downturn in public trust in recent years. It also reflects the high priority being given to improving safeguarding, workplace practices and culture by the government and regulators, including the Charity Commission.
The Code will be voluntary, but charities are encouraged to use it on an 'apply or explain' basis, reflecting the belief that charities should go beyond what is required of them from a strictly legal and regulatory perspective and, instead, be champions of ethical behaviour. Once adopted, the Code will have no official status and charities will not face penalties for non-compliance. That said, the same is true of the Charity Governance Code (also drafted on an 'apply or explain' basis), but the fact that the Charity Commission openly endorses that code has given it some extra 'bite' as best practice guidance. If the Commission similarly endorses the final version of this Code, charities will have another reason to take it seriously.
Regardless of any potential endorsement by the Commission, it is uncontroversial to say that charities should hold themselves to high ethical standards (for reputational reasons if nothing else), so trustees should be aware of the Code and stand ready to engage with it. This is not simply a Code for trustees, however, it is drafted with the aim of embedding ethical practices throughout an organisation, with leaders, staff and volunteers alike included in its scope.
The Code
The starting point for the Code is that charities should:
ensure the safety of any individual who engages with the charity
respect every individual's dignity, privacy and appropriate confidentiality
increase and improve diversity in the widest sense, and
support and promote inclusion.
With this in mind, the four core principles, as currently drafted, are:
Beneficiaries first: in line with a charity's legal requirement to deliver public benefit, this principle is intended to place the interests of the people and causes that they work for at the heart of everything they do, albeit with an acknowledgement that charities will sometimes need to balance conflicting interests.


Integrity: institutional integrity and the highest levels of personal conduct are the aim for all those who run, work and volunteer for charities.


Openness: the Code promotes a transparent culture with clear lines of accountability for all charities regardless of size and operational complexity.


Right to be safe: broader than simply physical safety, the Code engages with mental health, wellbeing and online safety, as well as prescribing that charities should offer a supportive environment based on dignity and respect.
The full draft Code can be found here.
The consultation
The Code began life as a round table discussion at which a broad range of charities were represented. All charities now have the opportunity to submit views on the draft up until 26 September 2018, either by email submission or though engagement via events hosted by NCVO. Details can be found here.
If you require further information on anything covered in this briefing please contact Sarah Gill, or your usual contact at the firm on +44(0)20 3375 7000.

This publication is a general summary of the law. It should not replace legal advice tailored to your specific circumstances.
© Farrer & Co LLP, September 2018