A new regulatory landscape for international schools in China
Insight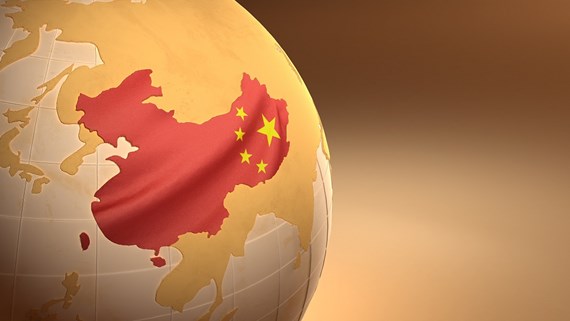 On 1 September 2021, the Regulations on the Implementation of the Law of the People's Republic of China on the Promotion of Privately-run Schools (2021 revision) came into effect (2021 Regulations). The 2021 Regulations seek to reform the private education sector in China, which has experienced unprecedented and exponential growth over recent years, by tightening controls over (amongst other things) their operation, management and curriculum.
The 2021 Regulations have been widely reported in the press, both in the UK and indeed around the world, as heralding a new era for private schools operating in China. In this article, we provide an overview of the regulatory landscape for international schools in China and the key provisions of the 2021 Regulations, and consider practical steps which British schools with links to or a presence in China should be taking to ensure that their operations are (and remain) compliant and commercially viable.
The existing landscape


International schools in China essentially fall into one of three categories:
"Pure" international schools: schools which only accept foreign passport holders;


Private bilingual schools: privately-run schools which offer an international programme of education, which inevitably can include teaching Chinese nationals; and


Public schools: government-run schools which offer an international programme of education.
The 2021 Regulations focus mainly on the second category of schools, ie privately-run schools, where they offer "compulsory education" to Chinese nationals. Compulsory education in China means Grades 1-9.
Before delving into the specifics of the 2021 Regulations, it is worth noting that prior to their introduction the private education sector in China was already highly regulated. The previous regulations took effect in 2018 (2018 Regulations) and brought about sweeping changes such as the following:
Not-for-profit / for profit (Article 19). Private schools must be non-profit schools where they offer compulsory education. However, they may be for-profit at kindergarten or high school level (ie, outside of Grades 1 – 9);


Fees (Article 38). Private schools must set their fees in accordance with their running-costs, market demand and "other factors made available to the public". These fees are subject to supervision by local government; and


Tax (Article 47). Private schools may enjoy the same tax preferential policies as government-run schools.
The 2021 Regulations


The 2021 Regulations go further than the 2018 Regulations in that they set out new or additional rules on the establishment, operations, curriculum and financial management of private schools.
We have set out below an overview of the key regulations for UK schools with links to or a presence in China.
Foundation (Article 5)


Foreign funded enterprises established in China or social organisations with a foreign entity as their ultimate controller are prohibited from founding, participating in the foundation, or actually controlling any privately-run school providing compulsory education in China. The establishment of any other type of private school must comply with the provisions of the state on foreign investment.
This regulation has obvious (and immediate) implications when it comes to the ownership and funding structure of private international or bilingual schools offering compulsory education. In essence, sponsors must not be "foreign enterprises" – they must be established in China.
Activities (Article 13)


Where multiple private schools are held or ultimately controlled by one entity then that entity must not directly or indirectly obtain any benefit from the schools' operations by changing the non-profit nature of the schools (or any of them). The controlling entity is not entitled to abuse its dominant market position to exclude or restrict competition. In addition, no social organisation or individual may control private schools that offer compulsory education or non-profit pre-school education through any merger, franchising, VIE (Variable Interest Entity)[1] arrangement or otherwise.
The 2021 Regulations provide (here and elsewhere) prohibitions on VIE structures. Whilst the regulations may not take retroactive effect, ie to "undo" existing VIE structures, these types of structures are certainly to be avoided in any future projects. As most UK schools with an existing presence in China do so by way of a collaboration and licensing model with a Chinese counterpart, this prohibition will likely not have a direct impact on their operations. If, however, non-Chinese partners have a VIE structure to control or operate UK-branded schools in China then this is more of an issue and it will be important for schools to start discussions about potential disclosure and undertake a risk assessment on the possible impact of the 2021 Regulations.
Online education (Article 16)


Private schools offering online education must obtain an internet operation license and a school licence for providing academic education of an appropriate level. They must also implement internet security management systems in respect of their online operations.
This regulation is unlikely to affect schools offering online education to Chinese pupils where the operation of the learning platform(s) takes place offshore, as those activities will effectively be beyond the scope and reach of the 2021 Regulations.
Governance (Article 25, Article 26)


Members of the council, board of directors or other form of decision-making body of a private school offering compulsory education must be Chinese nationals and comprise representatives appointed by the relevant approval authority. The person in charge of the board of directors, or other decision-making body of a private school, must also be a Chinese national, possess political rights and full capacity for civil conduct in China, and be settled in China.
Whilst this regulation is prescriptive in respect of the make-up of the governing body of private schools, it does not mean that schools cannot have foreign principals or management staff.
Curriculum (Article 29)


Private schools offering high school education and compulsory education may offer their own courses, provided they meet the national curriculum standards. However, private schools offering compulsory education must not use foreign teaching materials (eg text books), and any foreign teaching materials used in other schools must comply with the relevant laws and regulations.
This is one of the more widely publicised regulations, not least because the article seeks to restrict the influence of foreign education in China. In a recent webinar held by the UK's Department of International Trade and the China British Business Council on the outlook of UK-China collaborations in school education, however, it was explained that "no foreign teaching materials" does not necessarily mean that materials from the UK or other countries cannot be used as "supplementary" materials to the curriculum.
Admissions (Article 31)


Private schools may determine the standards and methods of admitting pupils, subject to approval by the competent authority. However, private school pupils must start school at the same time as pupils in state schools. Private schools offering compulsory education must also admit pupils from the jurisdiction of the competent approval authority (ie the local education Ministry) and will be subject to the administration of that authority.
Whilst private schools will retain a relatively wide degree of discretion when it comes to admissions criteria and requirements, the 2021 Regulations mean that they will have to conform more closely with state schools when it comes to term dates and will also be subject to a greater level of supervision from local government going forwards.
Related party transactions (Article 45)


Private schools providing compulsory education must not conduct any transaction with any "interested related party". Private schools not providing compulsory education may conduct transactions with an interested related party; however, in doing so, they must follow the principles of "openness, fairness and impartiality", fix the price reasonably and regulate decision-making; and the transaction must not damage the state interests, or the interests of the school, its teachers and students. Those schools must also establish an "information disclosure system" for their transactions with interested related parties.
This article will have an impact on the structure of many transactions. Where there are permitted related party transactions, those must follow the arm's length principle. It is also worth noting that relevant government departments will have strengthened supervisory and management powers over agreements entered into by and between private schools and interested related parties and will review related-party transactions on an annual basis.
Accounting (Article 46)


At the end of each fiscal year, private schools must hire a public accounting firm to audit their annual financial report. In the case of non-profit private schools, 10 per cent or more of their audited annual increase in non-restricted net assets must be set aside as the development fund for the development of the school. In the case of for-profit private schools, 10 per cent or more of their audited annual net profits must be set aside as the development fund for the development of the school.
It will be important for schools to engage qualified firms to issue the annual statutory audit report in good time before the end of the next fiscal year.
Takeaways


Schools with existing links to or presence in China – schools with an affiliation to schools in China should undertake a review of their contracts with their partners, from both a regulatory compliance and commercial perspective. As the 2021 Regulations effectively ban foreign involvement in compulsory education (which will not directly affect any bilingual schools, because they are the ones teaching compulsory education to Chinese nationals), the role of UK schools, as collaborators and licensors, will likely be much reduced and it may be that schools or their partners seek to use these recent regulatory changes as leverage to renegotiate commercial terms.
Schools considering new ventures in China or negotiating terms for the development or opening of new schools in China – the 2021 Regulations underscore the importance of working with a reputable local partner, who can help schools to understand the local regulatory environment. But inevitably the potential scope for involvement in a private school in China is more limited, arguably being restricted to schools that only cater for foreign passport holders (ie the international schools) and those not providing the compulsory education.
[1] Which has arguably been the most common way of establishing the foreign ownership of / involvement in, the school in China
If you require further information about anything covered in this briefing, please contact Paul Jones, Jeremy Isaacson, Genna Morgan-McDermott, or your usual contact at the firm on +44 (0)20 3375 7000.
This publication is a general summary of the law. It should not replace legal advice tailored to your specific circumstances.

© Farrer & Co LLP, October 2021