Bell v Tavistock: what does the judgment mean for organisations working with trans and gender questioning children?
Insight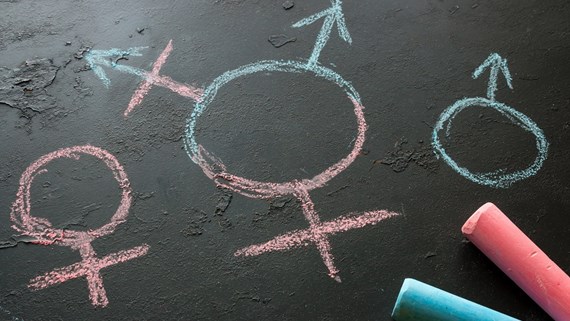 On 1 December 2020 the High Court handed down an important judgment that has significantly changed how and when the NHS (and by extension private practices) can prescribe puberty blockers (PB) to children with gender dysphoria. The case was brought against the Tavistock and Portman NHS Trust (Trust) by two women: Keira Bell and Mrs A. Keira Bell is a 23-year old woman who was prescribed PBs by the Trust's Gender Identity Development Service (GIDS) when she was 16. She went on to transition to male and to have a double mastectomy, but then regretted becoming male and de-transitioned to a woman. Mrs A is the mother of a 15-year-old girl with autism who fears that her daughter will be prescribed PBs without fully understanding the implications.
Like adults, young people (aged 16 or 17) are presumed to have sufficient capacity to decide their own medical treatment, unless there's significant evidence to suggest otherwise. Children under the age of 16 years can consent to their own treatment, if they are believed to have enough intelligence, competence and understanding to fully appreciate what is involved. This is known as being Gillick competent. The Bell v Tavistock case hinged on whether a child under 16 can achieve Gillick competence and consent to taking PBs for gender dysphoria.
The High Court concluded that for a child under 16 to be competent, clinicians need to be satisfied that the child is able to understand, retain, and weigh up the following information:
the immediate consequences of the treatment in physical and psychological terms;


the fact that the vast majority of patients taking PBs proceed to taking cross-sex hormones and are, therefore, on a pathway to much greater medical interventions;


the relationship between taking cross-sex hormones and subsequent surgery, with the implications of such surgery;


the fact that cross-sex hormones may well lead to a loss of fertility;


the impact of cross-sex hormones on sexual function;


the impact that taking this step on this treatment pathway may have on future and life-long relationships;


the unknown physical consequences of taking puberty blocking drugs; and


the fact that the evidence base for this treatment is as yet highly uncertain.
The High Court's guidance was that it is highly unlikely that a child aged 13 or under would be competent to give consent to treatment with PBs and that it was doubtful that a child aged 14 or 15 could do so either. The Court noted that, in most cases, PB treatment leads to the administration of cross-sex hormones (CSH), which can lead to a loss of fertility, impact on sexual function and other long-term effects. The Court therefore determined that it would be incredibly difficult for children under the age of 16 to understand and weigh up the long-lasting implications of PB treatment.
For children aged 16 and 17, the court reaffirmed the established legal position that there is a presumption that they have sufficient capacity to consent to medical treatment. However, the Court also held that clinicians may well consider seeking a court order before proceeding with administering PBs, given the long-term consequences of such clinical interventions and that the treatment is, as yet, innovative and experimental.
NHS response


The Trust has sought permission to appeal the High Court's decision. In the meantime, following the ruling, the NHS immediately suspended PB referrals for children under the age of 16 and amended its policy in relation to GIDS so that children under the age of 16 now cannot be given PBs unless a "best interests" order has been made by the court. The NHS also announced that it will carry out a full clinical review of each child under the age of 16 already on PBs, as a result of a referral from GIDS. If, after the clinical review, it is considered to be in the best interests of the child to continue with treatment, a "best interests" application will be made to the court, otherwise treatment should be withdrawn.
As for 16 and 17 year olds, the NHS announced that no court application will be needed to prescribe PBs provided they have mental capacity, the lead clinician considers the treatment to be in their best interests, and there is no parental dispute about the intervention. Clinical reviews will be carried out on 16 and 17 year olds currently being prescribed PBs, but a "best interests" application to the court will only be needed where there is any doubt about their interests.
Implications for trans children


All organisations working with under 18s should be mindful that children and young people with gender dysphoria may be upset and anxious about these developments. In 2018-19 there were 2,590 referrals received at the GIDS, this is up from just 77 referrals in 2009-2010. According to the Care Quality Commission, at the end of 2020 over 4,600 young people are on the waiting list for GIDS treatment.
The change in approach will clearly have a significant impact on children aged under 16 (and their families) who are receiving PBs and those who hope to receive such treatment. Those currently on PBs will have to obtain a court order to continue treatment and some may have their treatment withdrawn. For those seeking to access PBs, the new process is more complex and lengthier, and the likelihood of being deemed competent may be lower.
16 and 17 year olds are less likely to be impacted but there remains a risk of Court involvement being necessary where there is any doubt as to whether PBs are in the best interests of the individual.
Implications for organisations working with trans and gender questioning children


Organisations working with children and young people should take this opportunity to review how they support trans and gender questioning children. The new relationships and sex curriculum requires schools to teach about trans identities. This will need to consider the Court's findings and ruling.
Regard should be had to the Court's guidance on children's ability to understand, retain and weigh up relevant information. Capacity is inextricably linked to a child's age and mental development, and this might feed into whether an affirmative approach, or a more tentative "wait and see" approach, is appropriate for a particular child. The Department for Education has issued guidance on this.
Information given to children and families about the use of PBs (including those provided by external organisations) will also need to be reviewed and adapted to reflect the new NHS process, so that they have a realistic understanding of the availability of PB treatment and the current limits of what is known about its long-term effects. Whilst PBs will remain an appropriate treatment option for some, they should not be promoted as an easy option, or an appropriate route for all children with gender dysphoria.
Lack of data


The Court was clear that the lack of data about the long-term effects of PBs was an important factor in its analysis. More data will become available in time, and when it does the guidance on child competence to consent may be refined further. Until then we can expect the NHS and the courts to take a conservative approach, in particular with children under 16.
Wider safeguarding and data protection implications
Organisations that work with children engage with the concept of Gillick competence in many different scenarios, not just regarding medical treatment. For example, some schools apply Gillick-like considerations to the use of pupil data (including sensitive data about medical issues or sexual life) – whether relying on pupil consent for using such data, or their privacy notices.
However, aside from the need for more aggregated data at a national level, schools need to collect such information in order to make safeguarding decisions about individuals. Applying the reasoning in Bell v Tavistock, can children really understand (and therefore meaningfully consent to) schools collecting and retaining such data about their gender dysphoria, and weigh up all the information on the implications of their data use? Does it follow that parental consent becomes more important up to the age of 16, or should schools not rely on consent at all but look instead to what is necessary for their safeguarding duties?
We will watch this space regarding the potential wider safeguarding implications of this judgment.
With special thanks to Sophie Beesley and Emily Skinner of Old Square Chambers, for their contributions to this article.
If you require further information about anything covered in this briefing, please contact Katie Fudakowski, Chloe Westerman, or your usual contact at the firm on +44 (0)20 3375 7000.
This publication is a general summary of the law. It should not replace legal advice tailored to your specific circumstances.
© Farrer & Co LLP, January 2021