Climate related concerns in the workplace
Blog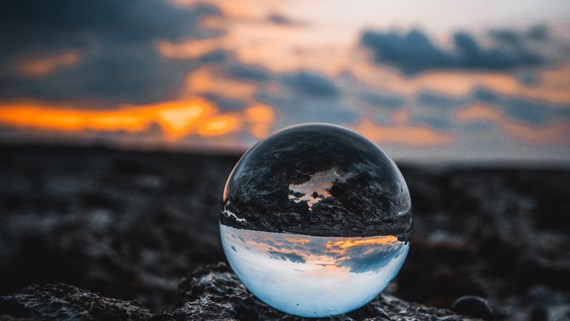 In a recent survey by Deloitte, climate change was one of the top personal concerns for Gen Z and millennials, reflective of how younger employees are increasingly pushing for action to combat climate change from within their own workplaces. Employers have been under increasing pressure from regulators, the government, investors and stakeholders to be environmentally friendly. On top of this, employers must now, more than ever, be aware of their employees' concerns over the environment and the potential legal risks arising from the climate crisis.
Climate related whistleblowing
The Employment Rights Act 1996 protects whistleblowers who make a qualifying protected disclosure where they have a reasonable belief that one of six specified situations has occurred, is occurring, or is likely to occur. This includes (but is not limited to) disclosing information tending to show that "the environment has been, is being, or is likely to be damaged".
The statutory definition for "environmental damage" is broad and could encompass a range of different types of damage. Climate-related whistleblowing has so far mainly been in relation to environmental malpractice, such as pollution of water supplies or diesel car emissions. However, as actually drafted, any adverse impact on the environment appears to be within the scope of the environmental damage definition. Therefore, concerns raised about the damage caused by an employer's decisions on business travel, maintaining a fossil fuel company car fleet, or even the lack of recycling systems, could all potentially count as a protected disclosure under the wording of the legislation.
Furthermore, as organisations are confronted by an increasing number of climate-related legal obligations, we may see an increase in employees blowing the whistle over their employer's failure to meet such obligations. For instance, disclosures of alleged "greenwashing" may fall under non-legal compliance. Greenwashing refers to companies who make false or misleading statements about their green credentials. Greenwashing may breach consumer laws where a business, for example, purposely omits material information to persuade consumers to purchase products that are falsely advertised as eco-friendly. Such non-legal compliance is much more likely to be identified by employees than by customers.
The protection under the whistleblowing law is broad in its scope. Rightly so, as whistle-blowers are a useful warning system for an organisation, allowing risks to be identified quickly and resolved internally. Notably, the risk to employers in relation to climate-related whistleblowing does not necessarily come from the disclosure itself, but the treatment of such whistleblowers following their disclosure. It is only when there is a causal nexus between an individual's protected disclosure and any detrimental treatment (for example dismissal) that whistleblower protection comes into play and compensation becomes available. Establishing causation is key.
Radical civil disobedience and other extreme tactics are increasingly being used to get the message of climate protesters heard. If employees use such disruptive tactics in the workplace to convey their dissatisfaction with environmental practices, employers should be cautious when taking disciplinary action to ensure it does not give rise to whistleblower protection. Where an employee goes beyond what would be considered a reasonable disclosure, employers must ensure they can provide evidence that any disciplinary action was due to "how" the disclosure was conveyed, rather than "what" the disclosure was.
Discrimination
Under the Religion and Belief Regulations 2003 and Equality Act 2010, philosophical beliefs are protected, alongside religious beliefs, from unlawful discrimination.
It was held in the leading case of Grainger Plc v Nicholson (2010) that a belief in man-made climate change and the alleged resulting moral obligation to act was capable, if genuinely held, of being a "philosophical belief". The EAT provided a five-stage test to establish a philosophical belief:
The belief must be genuinely held.
It must be a belief, and not an opinion or viewpoint based on the present state of information available.
It must be a belief as to weighty and substantial aspect of human life and behaviour.
It must attain a certain level of cogency, seriousness, cohesion and importance.
It must be worthy of respect in a democratic society, be compatible with human dignity and not conflict with the fundamental rights of others.
More recently, in the case of Casamitjana Costa v The League Against Cruel Sports (2018) it was found that ethical veganism, following the five-stage test in Nicholson, was in that case capable of being a philosophical belief and therefore a protected characteristic under the Equality Act 2010. The Claimant's fundamental belief in veganism affected his life choices and was founded on moral principles, such that it was more than just a viewpoint. Although simple dietary choice (even with a moral basis) on its own is unlikely to be sufficient, where an individual is able to demonstrate a genuinely held belief in ethical veganism, which concerns an important aspect of human life and is worthy of respect, the law will protect such individual against unlawful discrimination. The Vegan Society in collaboration with International Rights Network provides insightful guidance for employers in "Supporting veganism in the workplace".
This case highlights the need for employers not to judge too quickly what may (or may not) be a philosophical belief, as any climate / environmental related beliefs that are closely held by an employee and which have a significant impact on their life may fall under the definition, so providing such employees with protection under the Equality Act. Where that is the case, the employer must take reasonable steps to prevent discrimination, bullying and/or harassment in the workplace in relation to the individual's environmental related beliefs.
Practical steps for employers
Listening to employees' needs
One of the first and most fundamental steps for an employer is to understand the needs and wishes of climate-conscious employees and how to accommodate them. For instance, employers could move to using more sustainable products at work, provide vegan food options, encourage use of public transport, and provide hybrid / remote working schemes to decrease unnecessary work travel. Employers should examine existing policies to ensure that they do not directly or indirectly discriminate against climate-conscious employees, and feedback from employees should be taken seriously to develop a workplace culture which respects their views.
Training
Training should be provided to all staff about the principles of Equality Act 2010, and about the organisation's own Equality and Diversity Policy. The climate crisis and related beliefs, such as veganism, should be discussed as examples of protected non-religious philosophical beliefs under the Equality Act. Senior staff and managers should be informed about how they can avoid discrimination against climate-conscious employees and understand how to deal appropriately with requests or complaints.
Transparency
Considering the broad protection provided by whistleblowing law, employers should ensure they have sensible and effective whistleblowing arrangements in place. Whistleblowing policies should be checked to ensure that environmental damage is included in the definition of wrongdoing, so as to make employees aware that UK whistleblowing law can protect disclosures regarding climate concerns. Employers should also ensure the organisation's public stance on climate change is consistent with its internal climate policies and does not include any misleading statements regarding the organisation's ESG or environmental policies. A realistic strategy on sustainability should be clearly communicated to employees.
As we all become more climate conscious, employers will need to be ready to address the growing climate-related concerns of their workforce. Employers may wish to actively encourage employees to speak up and report concerns about climate issues. An open and honest culture can not only mitigate risks of issues escalating externally, but also create a positive environment where productive conversations around climate change are encouraged.
With many thanks to Arisa Terada, a paralegal in the Employment team, for her help with producing this blog.
If you require further information about anything covered in this briefing, please contact Katie Fudakowski or your usual contact at the firm on +44 (0)20 3375 7000.
This publication is a general summary of the law. It should not replace legal advice tailored to your specific circumstances.
© Farrer & Co LLP, February 2023