Coronavirus: the Chancellor's Plan for Jobs and a Job Retention Bonus for employers
Insight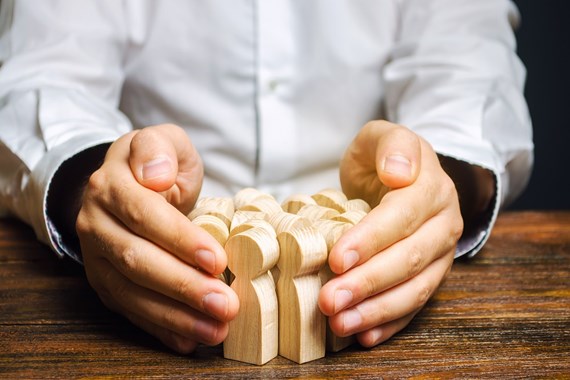 Last week, the Chancellor of the Exchequer, Rishi Sunak, announced his "Plan for Jobs", outlining the financial assistance being offered by the government to encourage the UK's recovery from coronavirus and to boost jobs.
Here we look at the help being offered to employers, particularly focusing on the government's plan for a Job Retention Bonus, and highlight some of the main issues it throws up.
1. What help is being offered to employers?


The government has published a briefing document on its Plan for Jobs. In it, the government sets out the following schemes aimed at helping employers:
A Job Retention Bonus – to incentivise employers to keep on furloughed employees after the furlough scheme finishes at the end of October 2020, the government has announced that employers will receive a one-off bonus of £1,000 for each furloughed employee who is still employed on 31 January 2021.


The Kickstart Scheme – the government will fund the creation of six-month work placements for young people aged 16 – 24 who are on Universal Credit and are at most risk of long-term unemployment. The funding will cover the full cost of the relevant National Minimum Wage for 25 hours per week, as well as the cost of employer National Insurance Contributions and auto-enrolment pension contributions.


Traineeships – the government will also provide funding for employers to offer work experience to trainees aged 16 – 24 year olds, at a rate of £1,000 per trainee.


Apprenticeships – between 1 August 2020 and 31 January 2021, the government will provide payments to employers in England who hire new apprentices. The payment will be £2,000 for employers who hire apprentices aged under 25, and £1,500 for each apprentice who is aged 25 and over.
2. What detail do we know about the Job Retention Bonus?


At the minute, we do not know a huge amount. Further detail is promised by the end of July. In the meantime, here is what we do know:
In his speech about the Plan for Jobs, the Chancellor was adamant that the Coronavirus Job Retention Scheme (JRS – see here for further information), will finish at the end of October. However, in an attempt to avoid significant unemployment when the JRS ends, the Job Retention Bonus has been introduced to incentivise employers to get as many people as possible back from furlough to their jobs.


What we are told is that in order to qualify for the bonus, furloughed employees must be "continuously" employed through to the end of January 2021. Not surprisingly, given the purpose of the bonus, this means that they cannot temporarily be let go between October and January and brought back on 31 January in order to get the bonus.


We also know that, in order to qualify, employees must earn above the Lower Earnings Limit (£520 per month) on average between the end of the JRS and the end of January 2021. The Lower Earnings Limit is the amount employees need to earn in order to qualify for some benefits and when certain tax become payable. This seems to suggest that it will not apply to employees who are on unpaid leave during the period, although this could impact disproportionately on certain groups of employees, as highlighted below.


The amount of the bonus will be the same, irrespective of the actual salary of furloughed employees. It is therefore likely to more of an incentive for employers of lower paid employees, since it will cover more of their salary payable during the period up to 31 January 2021.


Unlike the JRS, where the grant had to be paid in full to employees to cover their salaries, the aim of the Job Retention Bonus is "to reward and incentivise employers". The strong implication is that the payment can be kept by employers and does not need to be paid to or used to benefit staff.
Payments will be made from February 2021.
3. Will the Job Retention Bonus only apply to employees whose jobs are at risk?


No, it appears not. The Chancellor in his speech announced that "we will pay the bonus for all furloughed employees" (our emphasis). The Treasury has set a budget for the Job Retention Bonus of £9.4 billion, which equates to a bonus for each of the 9.4 million jobs that have been furloughed.
So employers who are not planning redundancies, perhaps because their businesses have not been so badly affected by coronavirus, or whose staff were furloughed for non-financial reasons (eg because they were shielding or had caring responsibilities), will still be able to claim the bonus.
One of the immediate criticisms of the Job Retention Bonus is that it seems to provide a windfall for employers who were already planning and able to bring their employees back from furlough. In contrast, it may not be enough to incentive or indeed keep afloat those facing financial difficulties, for example, businesses who may struggle to survive between the end of the furlough scheme and the end of January, and so may have little choice but to contemplate redundancies.
Another criticism is that the Job Retention Bonus penalises employers who decided not to rely on government help, and so did not put their staff on furlough, sometimes paying them out of their own resources even if they could not attend work. There is no equivalent Job Retention Bonus in respect of staff who are retained but who were not furloughed.
4. Does the Job Retention Bonus affect the ability of employers to make furloughed employees redundant?


The Chancellor recognised that it is not possible to save every job. So the fact that employers have been offered an incentive not to make redundancies does not in itself prevent employers from doing so.
However, in order to avoid potential redundancies being unfair, employers should be mindful of their duties to consult with employees and to consider ways of avoiding or delaying redundancies. Employers should therefore factor the Job Retention Bonus into their business case for redundancies and at least consider whether it might make a difference to their need to cut jobs. They should also be prepared to discuss the impact of the bonus on their redundancy plans with employees during consultation.
Since the Job Retention Bonus was announced there has been some debate as to whether it might have the unintended consequence of encouraging employers to make employees who have not been furloughed redundant over those who have been furloughed and qualify for the bonus. Again, employers are reminded that in order for any redundancy dismissal to be fair, employers must follow a fair selection process. Dismissing someone based on whether or not it will allow an employer to qualify for a Job Retention Bonus is unlikely to be a fair selection criterion, so we would not advise this approach. However, employees only qualify for unfair dismissal rights if they have over two years' service, so it is possible that employers may take this consideration into account when thinking about staff with short service – particularly in relation to employees who were employed after 18 March and so did not qualify for the furlough scheme (and so who will not be eligible for the Job Retention Bonus).
For guidance on carrying out redundancy exercises, see our redundancy reminders on Pitfalls to avoid when handling redundancy exercises and How to run a fair selection process.
5. Are there any outstanding issues?


There are a number of issues about the Job Retention Bonus on which we don't yet have the answers, including:
Will it be possible for employers to agree to reduce the hours and/or pay of retained employees and still qualify for the bonus (provided they continue to earn above the Lower Earnings Limit)?


Will the bonus apply to employees who have been furloughed at any point since March, even if they have potentially been back at work for some time?


As mentioned above, the fact that employees must receive an average of the Lower Earnings Limit each month suggests that employees on unpaid leave during the period will not qualify. Will that include employees on long term sick leave who have run out of sick pay, or women on unpaid maternity leave? If it does, there is a risk that this could inadvertently incentivise employers to dismiss those members of staff rather than staff in receipt of pay who will qualify for the bonus.


What if the employer is willing to allow an employee to return to work, but the employee says it is not possible (for example, because of health and safety concerns or caring responsibilities)? Similarly, what if an employee resigns on their own initiative before 31 January, despite the employer making it possible for them to remain?


Will the bonus be payable to employers who are contemplating repaying the bonus because their business has not been as badly affected as anticipated? Will the bonus now disincentive them to return the JRS grant?
We will update you on these and any other information we find out about the Job Bonus Scheme when more detail is announced at the end of July.
If you require further information about anything covered in this blog, please contact Kathleen Heycock, Amy Wren, or your usual contact at the firm on +44 (0)20 3375 7000.
This publication is a general summary of the law. It should not replace legal advice tailored to your specific circumstances.
© Farrer & Co LLP, July 2020