Supporting mental health in the workplace
Blog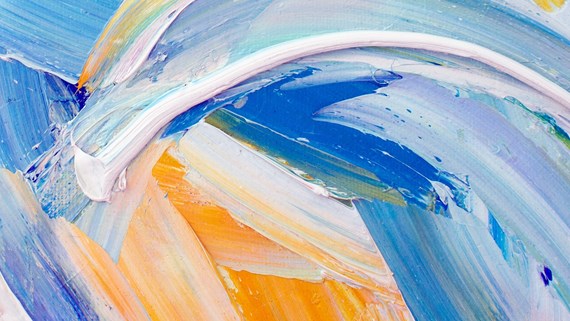 The Department of Health & Social Care has recently published an open consultation on mental health and wellbeing. The paper considers, among other things, how we can all promote positive mental wellbeing, as well as how we can intervene earlier and how to support people.
Broadly speaking the paper states that the foundations of wellbeing include:
Having basic needs met;


Experiencing positive social relationships;


Having the opportunity for a good education (including continued learning through life) and to engage in meaningful, quality employment; and


Being able to make a positive contribution to wider society.
The third point highlights the importance of employment, and therefore the workplace, on the foundations of employee wellbeing.
A reminder: employers' obligations


Supporting mental health in the workplace is crucial for employers for a number of reasons:
A mental health condition can be a disability for the purposes of the Equality Act 2010. If the mental health condition does qualify as a "disability", employers have a duty to make reasonable adjustments for that employee, sometimes even where the employee hasn't specifically disclosed a mental health condition.


Where an employer is contributing to or causing a mental health condition, by, for instance, management style, there is a risk that employees might allege that the environment that they are in breaches the implied duty of trust and confidence between employee and employer, and in extreme situations they may resign, claiming constructive unfair dismissal.


Employers must also abide by their common law and statutory health and safety obligations, which includes ensuring the physical and mental health and welfare of staff.


Employees who do not feel supported at work may also have increased sickness absence, which inevitably has an impact on the productivity and work rate of the organisation as a whole.
For a more detailed discussion on the above points, see our previous blog post on Mental health in the virtual and physical workplace.
The current landscape of mental health in the workplace


The Covid pandemic had (and is continuing to have) a significant impact on mental health and as a result post-pandemic we have seen an increase in mental health awareness.
Research carried out for the CIPD Health and Wellbeing at Work 2022 paper found than 66 per cent of HR professionals remain concerned about the impact of COVID-19 on employees' mental health and most organisations surveyed are taking additional measures to support employee health and wellbeing as a result.
The CIPD stresses that despite evidence of a focus on creating mentally healthy workplaces, the following areas require immediate attention:
Addressing the gap between the responsibility on managers to support employee wellbeing and employers' investment to meet these high expectations.


Implementing more proactive steps to prevent / mitigate ill-health issues where possible. This includes early intervention to manage work-related stress.


Creating effective strategies to support people with long-term health conditions, particularly long COVID as a new and complex condition.
The CIPD has noted an overall improvement in the focus on health and wellbeing compared to pre-pandemic. However, the focus has slightly decreased in comparison to the first year of the pandemic in relation to activity to address workplace stress and employee wellbeing being on senior leaders' agendas.
Presenteeism and leaveism


Presenteeism (people working when unwell) and leaveism (employees using allocated time off such as annual leave to work or if they are unwell or working outside contracted hours) are not the signs of a healthy workplace. Employers need to be mindful that the boundaries between work and home life do not become blurred, especially with home working increasingly becoming the norm.
What can employers be doing?


The following are a number of steps employers can take to ensure they are looking after the mental wellbeing of their employees.
Provide line managers with specific training on mental health and tailored support for managing long term absences.
Provide managers with training on effective management techniques, since management style remains amongst the most common causes of stress at work.


Review health and wellbeing policies to ensure they adequately address mental health and stress in the workplace.


Ensure clear guidance is provided to employees, so that they are aware of the wellbeing support available.


Take a more strategic and proactive approach to employee health and wellbeing rather than being reactive.


Consider the following methods to identify and reduce stress in the workplace: employee assistance programme, flexible working options, staff surveys / focus groups, risk assessments, training aimed at building personal resilience and stress management training.


Create an environment where staff feel able to talk openly about mental health. This can include encouraging positive forums where mental health can be raised (eg through workshops or mental health "champions") and making sure employees have regular one-to-ones with their managers to talk about any problems they are facing.


Implement initiatives to support employee mental wellbeing. For example, mental health first aid boxes and team meetings to see what is working well / not so well.


Encourage all employees to take their full annual leave entitlement and, if appropriate, to take at least 10 days in a row as annual leave at least once a year.
It will come as no surprise that although mental health has moved up the social and employment agenda and is now more widely acknowledged, there is still work to be done. Employers would be well advised to keep mental health high on their priority list, not least to comply with their statutory obligations and duty of care as an employer, but also because of the impact poor mental health can have on the individual(s) concerned and the wider workforce.
More information can be found in our posts on mental health in the virtual and physical workplace here: part 1 and part 2.
With many thanks to Simran Patel, a current paralegal in our Employment team, for her help in preparing this blog.
If you require further information about anything covered in this blog, please contact Lauren Bennett or your usual contact at the firm on +44 (0)20 3375 7000.
This publication is a general summary of the law. It should not replace legal advice tailored to your specific circumstances.
© Farrer & Co LLP, July 2022