A focus on mental health in the virtual and physical workplace – part 2
Blog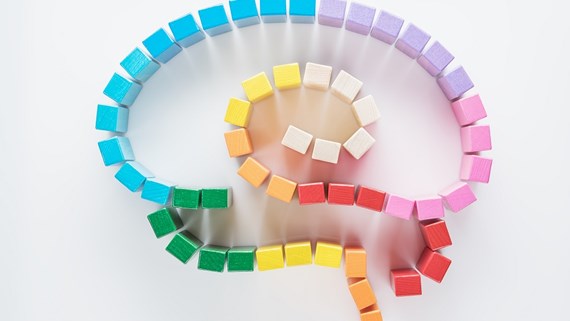 It is clear from our part 1 blog post that it is crucial from a legal, economic and cultural perspective for employers to take mental health seriously, whether or not a mental health condition might qualify as a "disability" under the Equality Act 2010. This WorkLife blog provides practical solutions for employers to implement to try to mitigate these risks, particularly mindful of the further stresses and strains of a second lockdown and the impact this can have on the welfare of an employer's staff.
What should employers do when an employee discloses a mental health condition?
If an employee discloses that they are suffering from a mental health condition (diagnosed or otherwise), we would generally recommend that the employer takes steps to pro-actively seek more information about the condition and the impact it has on the employee, which might include seeking medical advice from Occupational Health or the employee's specialist. Regardless of whether the condition qualifies as a "disability" under the Equality Act 2010, we would advise that the employer considers what adjustments can be made to ensure that the employee can do their role to the best of their ability and explores how else they can be supported. As we explained in part 1 where an employee is disabled for the purposes of the Equality Act 2010, an employer is under a duty to make reasonable adjustments.
When considering what adjustments can be made, there is no onus on the employee to suggest the specific adjustments. An employer needs to take a pro-active approach once a mental health condition has been disclosed or when it suspects an employee may be suffering from such a condition. This is why seeking up to date medical advice from the outset will be invaluable in assisting the employer. However, we suggest, as a matter of good practice, that the employee is involved in the discussion and the employer tries to agree any potential adjustments with the employee.
What proactive steps can employers take to support employee wellbeing?
Ultimately, an employee wellbeing programme will need to be tailored for the individual workplace and for the working practices in place during COVID-19.
We have set out below both company-wide initiatives and smaller scale team initiatives which employers can implement to support employees, particularly in a new remote working environment.
Company-wide initiatives


Where your workforce is largely working from home at the moment, consider whether it would be possible (in line with your health and safety and other regulatory obligations) to open up the office for employees to attend if it would be helpful from a mental health perspective and how this would fit into your wider COVID-19 risk assessments/current restrictions. The current lockdown places greater restrictions on attending workplaces – Government guidance is that everyone who can work effectively from home should do so unless it is "not reasonably possible" – but there may still be scope to allow an employee whose mental health is genuinely suffering at home to attend the office if it will help avoid further issues. Please see our previous blog on what the new lockdown regulations mean.


Run a training programme for managers. Managers need to be able to recognise the red flags for stress, burnout, depression, anxiety and other mental health conditions within the team they are managing. Even if you have already carried out a training programme, you may wish to consider refreshing this so they can adapt that learning for the new ways of working.


Encourage all employees to take their full annual leave entitlement and to take at least 10 days in a row as annual leave at least once a year. This is particularly important at the moment where employees may feel reluctant to take holiday when they are unable to go away / abroad.


Consider your internal communications programme and how this will impact employees. Even if you aren't carrying out a redundancy process at this stage, employees are acutely aware of the number of redundancies taking place and providing clear communication will help provide assurance where possible.


Publish and implement a "stress at work and wellbeing" policy. This can, for instance, identify any mental health champions, set out what services are in place to assist staff and set out what an employee should do if they believe they are suffering from work related stress or a mental health condition.


Consider how you can help employees manage their digital wellbeing. This might be by explaining clearly what the expectations are in terms of responding to work emails during non-working hours or holidays.


Train mental health first aiders in each team and identify them as a point of contact for employees. Mental health first aiders are colleagues who have received training to recognise the symptoms of common mental health illnesses and can provide signposts for employees so that they can get appropriate support. Ideally, mental health first aiders would represent the diversity of your workforce.


Publicise any support available to employees, including employee assistance programmes or counselling which might be available through private medical insurance.


Get volunteers to share their mental health story ("mental health champions") – preferably with a mix of seniorities and roles. This can be included with other resources on the intranet.


Consider your sabbatical/unpaid leave policies.


Offer opportunities for physical activities. For instance, if you used to offer a pilates class in the office, could this be converted to a virtual session for employees to join?
Team initiatives
Schedule regular check in sessions between managers and team members to give them the opportunity to raise issues and to give managers an opportunity to identify any red flags. This is particularly important with more junior members of staff, who may be concerned about reaching out for supervision whilst colleagues are working from home.


Encourage team members to keep in touch with each other even when working from home. This could be a mixture of one to one catch ups and virtual team activities. In the Farrer & Co Employment team we have a "lucky dip coffee" initiative, which works well, where a partner in our team randomly pairs colleagues together each week to have a virtual coffee.


Continue to monitor workloads to ensure that team members are not overburdened or underutilised. This is more important than ever before given employees may be balancing childcare with work, it can be harder to see what employees are actually doing when working remotely, and employees may feel that they need to demonstrate presenteeism when managers cannot physically see them working.


Discuss flexible working arrangements and how they are working for employees.
For more information, Acas has a number of resources on its website on mental health in the workplace, including guidance on promoting positive mental health in the workplace, and a list of external resources which employers may be able to use for further support.
This publication is a general summary of the law. It should not replace legal advice tailored to your specific circumstances.

© Farrer & Co LLP, November 2020