COVID-19 and Hearings in International Arbitration
Insight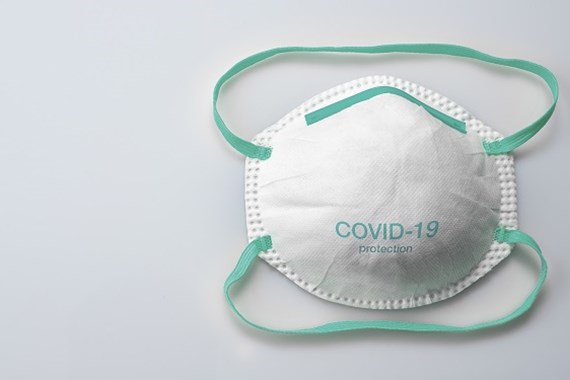 Ricky Diwan QC of Essex Court Chambers and Farrer & Co's head of arbitration, Hendrik Puschmann, consider the need for re-organising arbitration hearings in the global Coronavirus epidemic.
One of the unique features of international arbitration is its flexibility and ability to adapt. Those characteristics will need to be fully tested in the current unprecedented pandemic environment. It is in the interests of all users of international arbitration, all those involved in the process, international trade and the wider global economy, for it to continue to be a viable form of dispute resolution, provided this can be done safely and in accordance with government guidelines that are aimed at confronting the pandemic.

Avoiding gatherings in confined spaces and social distancing are important features of the government policy in this jurisdiction and many others. The definition of a mass or large gathering remains fluid and this concept, together with the stringency with which they are enforced, is likely to evolve. However, the UK Government is now advocating sweeping social distancing; restaurants, pubs, cinemas, leisure centres and gyms are required to close. It is therefore inevitable that in the current environment in-person hearings in international arbitration should be avoided, consistent with Government policy and irrespective of whether or not it is now mandatory.

Given that international arbitration frequently involves parties and arbitrators from more than one jurisdiction, government policies in multiple jurisdictions may additionally restrict the physical movement of persons across borders and lead to quarantines at one or both ends of the movement. One must moreover bear in mind that those involved in international arbitration, including the arbitrators, may be in the category that governments are describing as particularly "vulnerable". This further militates against an in-person hearing given the emphasis on social distancing.

It is also impossible to rule out the risk of one or more representatives, witnesses or arbitrators developing symptoms that warrant self-isolation during or immediately preceding the hearing. This has the potential to disrupt a hearing unless these eventualities are catered for in advance.

In finding solutions to these issues, one must also recognise the reality that it is entirely uncertain when government advice on social distancing and restrictions on physical gatherings will be lifted. It is not known when a permanent solution to the pandemic will be found and whether or not social distancing will only end when a vaccine has been successfully developed and tested. [1]

To avoid a situation of perpetual delay and uncertainty, where oral hearings are necessary [2] telephonic and video conferencing, as well any other forms of available technology, should be utilised to the maximum extent possible.

The English judiciary has already recognised the necessity of such an approach. On 19 March 2020, the Business and Property Courts of England and Wales issued a protocol regarding remote hearings, providing that remote hearings should take place wherever possible. [3] Where a remote hearing is not possible, then the Court has only two solutions: (1) proceed with the matter in court; or (2) adjourn because a remote hearing is not possible and the length of the hearing combined with the number of parties or overseas parties, representatives and/or witnesses make it undesirable to go ahead at the current time. The protocol emphasises the need for the court and parties to be proactive in relation to forthcoming hearings. Allied to this, the Government is also introducing a bill to dramatically increase the availability of video and telephone conferencing as an alternative to physical hearings.

A similar approach as specified in the protocol should be applied in international arbitration. The key will be advance planning and active case management by the arbitrators and proactive consideration being given by the parties to the needs of the case. These are matters of common sense, but it is worth bearing in mind that:
Arbitrators have independent duties to adopt suitable procedures, avoid unnecessary delay or expense and provide a fair means for the resolution of a dispute. [4] Irrespective of what one or both parties may prefer, an arbitral tribunal needs to give consideration to its independent duties.


The arbitrators' duty to the parties is to act fairly and give each party a reasonable opportunity of putting its case and dealing with that of his opponent. [5] This gives arbitrators a level of discretion and flexibility in the type of hearing that they conduct. Thus, subject to this overriding duty, there is usually no legal bar to replacing an in-person hearing partly or wholly with a video or telephone conference, with parties and their representatives being scattered. Indeed, several leading arbitral rules expressly envisage that this may be done, with the matter being within the discretion of the tribunal. [6] Given that parties and their legal representatives are also likely to be dispersed in accordance with government policy (and thereby avoid a gathering/close proximity), some further flexibility may need to be built into the process for the purposes of legal representatives taking instructions and for each side to be able to adequately collaborate within their respective teams (whether by email or otherwise).


The arbitral tribunal is generally considered to have inherent powers to protect the integrity of the arbitral process that may be relevant in the present environment. This tends to reinforce the right of the arbitral tribunal to explore other mechanisms for conducting a hearing and to act flexibly.


The major international arbitral institutions continue to emphasise their commitment to provide their services, albeit remotely. [7]


The legal seat of arbitration need not be the same as the hearing venue. Parties can agree to hold the hearing elsewhere (including in another country) if a change of venue makes it easier to have an in-person hearing. However, given the multi-jurisdictional nature of international arbitration, in many cases this will not be a solution.


It is also possible for parties to agree to dispense with hearings altogether and have the entire dispute decided "on the papers". Again, a number of rules expressly provide for this. [8] However, tribunals will (in our view rightly) be reluctant to abandon oral hearings altogether, as opposed to holding them remotely, even if they have the power to do so in the present circumstances, unless this is the express wish of all parties. [9]
Ultimately, the precise solution will depend upon the specific circumstances of the case. However, the fact that parties, their legal representatives or indeed arbitrators are accustomed to having a hearing conducted in a particular way would not be a justification for not tailoring a hearing to the challenges of the present unprecedented circumstances.
As to the choice as between hearings by telephone or video link:
It may not always be the case that video link is a viable solution. It may depend upon the jurisdiction(s) involved and the access of the person(s) involved to workable technology, and whether or not access can be made available, whether by the other party or otherwise. The fact that members of the tribunal are physically located in different places (and may need to be so located) may make a video conference hearing more challenging, but in our view it does not make such a solution non-viable.


Submissions based on points of law and/or factual points arising from documents only are likely to be capable of being conducted by telephone hearing alone. Certainly, the Business and Property Courts of England and Wales are anticipating this to be the case. Even in this situation, video technology may be appropriate and useful depending upon the nature of the hearing in question.


Where witness and/or expert evidence is in dispute, cross-examination is likely to require video conference facilities given that demeanour is an important aspect of the assessment of witness and expert evidence. English court practice, whilst not binding on any arbitral tribunal, strongly supports the use of video conference facilities for cross-examination. Pursuant to CPR 32.6, the court may order this to be done as it sees fit. The House of Lords held in Polanski v Condé Nast Publications Limited that cross-examining a witness by video link does not, in and of itself, prejudice the party conducting the cross-examination. [10] As HHJ Peter Coulson QC (as he then was) remarked in a subsequent case, in Polanski the credibility of the witness was directly in issue and the cross-examination by video, which the courts permitted, therefore "of the greatest significance". [11] The hurdle for witness examination by video causing prejudice is therefore high, especially as the court may take into account the particularities of video-based evidence (such as the fact that it is less stressful than appearing in person) when evaluating the evidence. [12]
In conclusion, for any in-person hearing now being rescheduled, the parties and the arbitral tribunal ought to consider holding the hearing remotely given the prevailing uncertainty. At a minimum, there ought to be a contingency plan for what happens if, when the new hearing date comes around, physical hearings still are not feasible.
[1] See the influential paper by Imperial College's COVID-19 Response Unit of 18 March 2020, available at here.
[2] Parties and arbitrators ought to explore with great discernment the extent to which an oral hearing is necessary in the context of a particular issue or dispute.
[3] The Protocol provides a non-exhaustive list of types of remote hearings as including BT conference call, Skype for business, court video link, and ordinary telephone call. The Protocol is available here.
[4] See for example section 33(1)(a) and (2) of the Arbitration Act 1996; an obligation repeated in most international arbitral rules.
[5] See section 33(1)(b) of the Arbitration Act 1996, again repeated in most rules.
[6] See eg Art 19.2 of the LCIA Rules 2014 (soon to be replaced by the LCIA Rules 2020, but we understand that this provision will remain in place) and Art 3(5) of the ICC Rules 2017.
[7] All leading institutions have ensured a seamless service. Pretty much all have cut out any remaining paper-based processes from the written stage of the proceedings and now operate on a fully electronic basis.
[8] See e.g. Art 19.1 of the LCIA Rules 2014 and Art 25(4) of the ICC Rules 2017 (both of which require the agreement of all parties; the LCIA requires an opt-in, the ICC has an opt-out).
[9] If they do anything else, this dramatically increases the (otherwise usually slim) risk of a challenge against the resulting award. See Puschmann et al Butterworths Challenges in Arbitration: Challenges Against Arbitrators, Awards and Enforcement in England and Wales (LexisNexis: 2019) at 9.8.
[10] [2005] UKHL 10 at [43].
[11] McGlinn v Waltham Contractors Ltd & ors 2006] EWHC 2322 (TCC) at [11]
[12] See passim.
If you require further information about anything covered in this briefing, please contact Hendrik Puschmann, or your usual contact at the firm on +44 (0)20 3375 7000.
This publication is a general summary of the law. It should not replace legal advice tailored to your specific circumstances.
© Farrer & Co LLP, March 2020