Creating an ESG strategy for your school
Insight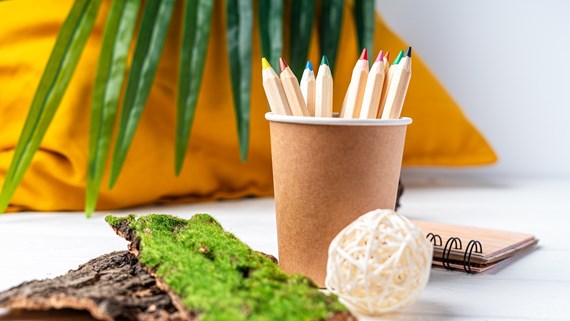 ESG – short for environmental, social and governance – is a collective term covering a broad range of criteria that businesses, schools and other organisations can use to help operate responsibly and to measure their impact on the environment and society. From carbon emissions and recycling, relationships with employees, suppliers and communities, to leadership, succession planning and risk management: all fall under the umbrella of ESG.
ESG credentials are increasingly coming under the spotlight, as ESG issues receive greater scrutiny and interest throughout society. This is no less the case for a school. While no two schools are the same, generally speaking, all schools have a range of diverse stakeholders, for whom ESG is (or soon will be) on their agenda, including current and prospective parents, pupils, alumni, staff, trustees, regulators, potential investors, insurers, suppliers and the local community.
ESG strategy and policy
As ESG is a broad topic encompassing many different areas, it is unlikely that all of a school's ESG policies and frameworks could be included within a single policy document. Instead, schools should consider preparing an overarching ESG strategy and from that, more detailed individual ESG-related policies can be established.
An ESG strategy, coupled with related policies, can be an incredibly effective tool to enable a school to determine, communicate, action and then review its various ESG goals and commitments.
These documents will become increasingly valuable as a means of helping the school to attract talented employees and potential investment or develop better relationships with suppliers and the local community, as well as demonstrate its credibility to parents and pupils. Thinking about ESG in a proactive way is important for internal risk management purposes and also as society continues to promote behaving responsibly and sustainably and to call out organisations that fail to do so.
There is no "one size fits all" when it comes to ESG considerations. All schools should develop their ESG strategy to consider:
who are the key stakeholders,
what their concerns are likely to be,
what the school's ESG risk areas are, and
what targets the school wants to set in respect of ESG matters.
Once that analysis has been carried out, an ESG strategy specific to the school can then be developed.


An ESG strategy might include:
A mission statement setting out the overall aims and objectives of the ESG strategy, and the purpose of seeking ESG excellence in the school,
The key focus areas for ESG excellence with specific targets and dates for achievement,
An explanation of how the school will seek to integrate ESG principles into its day-to-day operations and the benefits of this to stakeholders,
An explanation of how ESG credentials will be monitored and reviewed in the school,
The key contacts at the school to whom questions, concerns or suggestions concerning ESG matters should be addressed regarding how those will be dealt with.


The ESG strategy could be published on the school's website to help increase transparency and accountability. Ideally, the ESG strategy should be reviewed and, if necessary, updated on an annual basis, in order to reflect any changing circumstances or new issues affecting the school or its stakeholders. Don't forget to communicate progress (or roadblocks) to stakeholders.
Beneath the ESG strategy will sit several different policies that are relevant to, and will help to implement, the school's ESG targets. These policies can be referenced within the ESG strategy, so that the reader is signposted to the detail on relevant issues, such as diversity and inclusion, recruitment, energy efficiency and climate risk etc.
Below is a broad checklist of ESG matters that schools may want to consider when preparing individual policies (to the extent such policies are not already in existence). Alternatively, where some of the considerations below do not warrant an individual policy, the school could at least have established a particular position on the issue.
Environmental
There are several environmental issues a school might consider, including, for example:
sustainability,
energy efficiency,
climate change and carbon emissions, investment choices,
employment contracts and
supply contracts.


Taking a few key examples:
Green buildings
Improving the environmental credentials of a school's real estate portfolio (and any new construction projects) is likely to be central to a school's environmental strategy, driven by both social responsibility and commercial interest. In particular, consider:
Energy efficiency improvements, which are imperative to any school, given rising energy costs and more stringent energy efficiency standards in the offing. An audit of the existing buildings' energy efficiency should inform an initial strategy for the use and operation of the buildings and any potential retrofitting works,
Carbon reduction targets / commitments for the buildings and how the school proposes to achieve these (for example, by moving away from fossil fuel heating systems and towards low carbon alternatives, by retrofitting works rather than new building and by using construction methods which use less embodied carbon, but more recycled materials etc),
Encouraging green transportation for staff and pupils through the school's built environment (by providing cycle storage, showers and EV charging points, for example)


Green employment contracts
There is also a current trend for offering "green employment" contracts. There are some changes that can be made to traditional employment contracts to help make them "green".
Consider providing staff with digital contracts only, which they electronically sign to reduce reliance on printing. Employers can also consider:
providing staff with environmentally-friendly benefits, such as a cycle-to-work scheme, electric vehicle scheme or incentivise staff to commute sustainably,
making a commitment to ESG matters a leadership duty and potentially incorporate this into the list of duties often found in employment contracts, and
incentivising staff to use holiday leave in a way that is more sustainable and environmentally friendly.


These elements should be undertaken in a way that is not intrusive to an employee's personal life. Employment contracts should not be changed without the employee's agreement, so these considerations would only apply to precedent or model contracts that the school uses and advice should be taken.
Other green policy considerations
Travel and transport – schools can commit to adopting the most environmentally friendly way of travel, for instance, giving consideration to travelling by trains over coaches or air travel for school trips and staff trave,
Contractors – when engaging contractors, schools may want to make green credentials a condition of hire,
Recycling and waste management – relevant practices can be reviewed or audited with the environment in mind,
Food efficiency – schools can review their catering arrangements to prioritise seasonal and local ingredients and minimise food wastage,
Carbon footprint assessments of the school and its suppliers may be useful for assessing suppliers' environmental credentials and assessing the school's carbon footprint.


It is important to guard against accusations of "greenwashing" where an initiative looks on the face of it to be environmentally friendly but the underlying outcomes have not been substantiated and is used purely for marketing purposes. Therefore, schools should be thorough and transparent when considering green initiatives and, for example, have their green credentials accredited by schemes such as Planet Mark.
Social
There are a number of policies a school can consider which can positively impact staff, pupils, the wider community and other stakeholders, such as:
Equality, diversity and inclusion (EDI)
An EDI strategy is one that promotes equality and a culturally inclusive environment. It should show that the school is a safe place to be for everyone. This may encompass disability awareness, menopause support, mental health and wellbeing initiatives. Generally, there should be an emphasis on effective training so that staff and pupils are aware of the elements of relevant policies and how to enact them.
Anti-discrimination should be covered in detail (or signpost the reader to the correct policy). It should highlight all the types of discrimination and the specific procedures for addressing them. Not only does this hold the school to specific standards, it also ensures that everyone knows exactly how issues will be dealt with if they arise.
Family leave
The school will be obliged by statute to offer and provide certain types of family leave such as maternity and paternity leave, adoption leave and shared parental leave, time off for dependents, and parental bereavement leave. Schools must pay a minimum amount to staff taking certain leave by law, however, a more generous, enhanced offering (albeit discretionary) can have a very positive impact on staff morale and retention.
Built environment
Buildings affect the health and wellbeing of their occupants as well as the local community. A school may want to consider a strategy for any re-purposing and design of its existing space, as well as its aims for any future works to the school.
Other considerations
Modern slavery and human rights commitments in supply chains – ensuring that the correct policies are in place and are effectively implemented.
School culture and behaviour which can be assessed and monitored through culture reviews and surveys.
Health and safety audits which link employee wellbeing to health and safety frameworks to reduce risks.


Schools can use existing resources such as the Resource for Governors developed by Farrer & Co and AGBIS during the last academic year.
Governance
Governance refers to the internal systems within an organisation that help to manage risk and allow for effective decision making and reporting. It is linked to the environmental and social aspects of ESG, in that it looks at the transparency and decision making behind them.
Ineffective governance, or a lack of governance, within a school can manifest in a number of ways. Examples include a lack of awareness as to where responsibility for various aspects of the day-to-day running of the school sits – leading to inefficiencies, heightened risk, and wasted time and costs – and on the most serious end of the scale, a social or environmental scandal that is allowed to develop which could be damaging to a school's reputation and have an adverse effect on pupils and staff. By contrast, a well-governed organisation will be a better place to work, and a better asset to its community and stakeholders.
While responsibility for ESG should not sit with any one individual, but instead should permeate the organisation, the school may want to consider appointing one or two governors as ESG champions, who will be responsible for ensuring that:
ESG remains on the agenda at management level,
targets and progress are regularly monitored and reviewed, and
the importance of ESG to the life of the school is understood and communicated from the top down.


The school may also want to consider individual policies to cover:
management of conflicts of interest at trustee / governor level,
anti-bribery and corruption and / or gifts and hospitality,
risk management and reporting,
code of conduct, and
supply chain awareness.


Please note this content was originally published in the Spring 2023 edition of the Independent Schools' Bursars Association (ISBA) termly magazine, "The Bursar's Review", and is reproduced with the kind permission of ISBA.


This publication is a general summary of the law. It should not replace legal advice tailored to your specific circumstances.
© Farrer & Co LLP, June 2023