The rise and rise of entrepreneurship in family owned businesses
Insight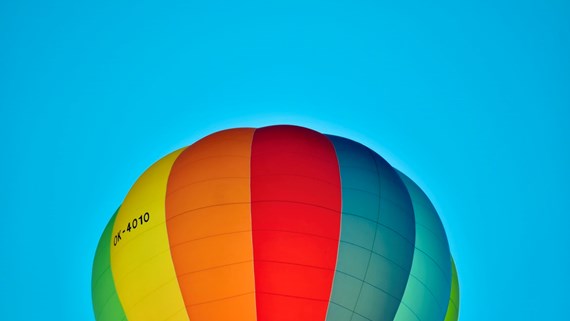 Businesses can often be seen as being traditional in their outlook and old fashioned when embracing new ideas and technology. However, in my experience that reputation is not generally correct. The successful family businesses are inherently entrepreneurial. Like other businesses, they have had to innovate in order to build and maintain their place in their particular markets.

Over the last decade and, in particular, as a result of the Finance Crisis of 2008 and now the pandemic, many more family businesses are openly embracing new ideas, external management and entrepreneurship as they strive to compete in the new economy. Indeed, a recent survey carried out by KPMG found that when facing business disruption, 42 per cent more of family-owned businesses than non-family firms were more likely to deploy a business transformation strategy.

It is the platform that family-owned businesses provide to its management and employees, whether family members or not, that cultivates the creative environment within which entrepreneurship flourishes.
Space and time


All businesses must change over time, to meet challenges, expand into new markets, seize new opportunities or simply to make an existing product better. However, for most family businesses, this need for entrepreneurial spirit is often balanced by the inherent traits that make family businesses unique, such as their longer-term outlook and sense of permanence and stability.
Typically, it is the public companies and the more institutional-backed businesses to be looking no further than the next Quarter's results, creating a short-term outlook. Because of its shareholder base, the family-owned business has the ability to be patient and provide a level of support over time that allows good ideas to take shape and evolve. They can afford to search out the longer-term return and an investment in entrepreneurship that provides this return in five or ten years, not six or 12 months.
This can be seen in the empirical evidence. The Institute of Family Business in their 2019-20 report on the UK economy found that in the previous three years, of medium sized businesses, 53% of family-owned firms carried out R&D and applied for the relevant R&D tax credits compared to 39% for non-family firms in the same size bracket. Family businesses are looking for technology and rewards that are genuinely generation-spanning to provide returns for this generation and the next. That ability to scan the horizon is deep set in many family businesses.
Structure


Unsurprisingly, entrepreneurship is structured in family businesses in many different ways. Often, entrepreneurship is simply within the existing business structure, reporting into the Board with a ring-fenced budget. This is frequently the approach for development work closely aligned to core business, or if new technology is at a very early stage.
A successful family business gives its family members and its employees a number of options to be entrepreneurial outside the core business. In a situation where there is a need to balance the protection of the existing family business, new ventures (especially more risky or innovative ones) are often placed into new, separate corporate structures. Creating a separate vehicle helps with transparency, as it can be controlled, funded and accounted for separately. In a reasonably simple model, a new holding structure is incorporated with the family business as one of the subsidiaries, and new ventures would be established with limited liability in separate wholly owned subsidiaries.
A willingness to set up and work within these new structures has given the ability to incentivise the particular family member or staffer by the offer of shares or the granting of options in subsidiary entities. This can be very attractive and, importantly, a route that is not usually on offer in the core family-owned business. Families are increasingly not afraid to offer equity or equity equivalent rewards in these subsidiaries.
The older generation and the next one


In the tradition of family businesses, it is usually the founders of these companies that are celebrated and revered. The heirs of that founder and later generations of the family are supposed to maintain his or her business and legacy. This can be stultifying and burdensome. It is often the way of decline. But increasingly, as the older generation retires from running the family business, this group, remaining active for much longer than their parents, are still popping into the business and are being asked, amongst other things, to tell stories of their forbears and how the business was founded. In this way a form of link is being built between the entrepreneurial foundations of the business and the entrepreneurs working in the business today. The ability of people to see a direct line from their founding forebears to themselves is a powerful driver.
This coupled with a next generation that is more educated and more technology savvy than their parents has driven the embrace of new ideas, new technology and the willingness to invest in and support new ventures. These ventures may or may not directly benefit the core business, but they are key to the benefit of the wider family as a whole.
If you require further information about anything covered in this briefing note, please contact Richard Lane or your usual contact at the firm on +44 (0)20 3375 7000.
This publication is a general summary of the law. It should not replace legal advice tailored to your specific circumstances.
© Farrer & Co LLP, October 2021
This article was originally published by Just Entrepreneurs.