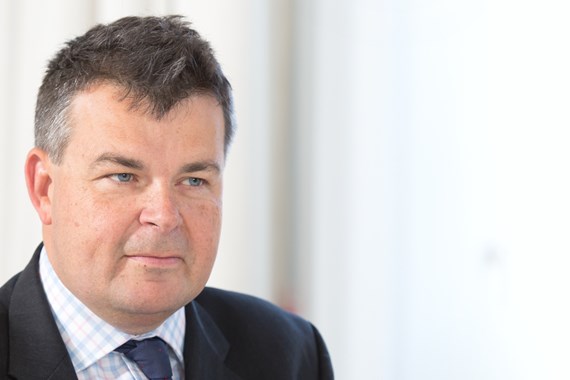 Richard Lane is an experienced corporate lawyer with a distinctly commercial approach and can-do style. He advises entrepreneurs, corporates and family-owned businesses and is known for his commitment and focus on transaction execution.
Richard's expertise spans fundraising and mergers and acquisitions for ambitious and fast-growing private businesses and corporates; and the legal needs of family-owned businesses including transactional matters, governance and succession planning.

One of Richard's greatest strengths is his ability to bring a commercial perspective to his legal advice, drawing on both his long professional services career advising clients across a variety of sectors and his previous experience operating at a senior level in industry with Reuters Group plc (now Thomson Reuters) in London and New York.

Richard acts for both owner-managed businesses and corporates. He leads on transactions for owners seeking to sell businesses, both to UK and international corporate purchasers. He has considerable expertise in advising established businesses looking to accelerate their growth with second or third round funding. His clients appreciate that his experience of working directly with many entrepreneurs and senior management teams means he grasps their priorities quickly and is able to make sure his advice is always framed in proactive and practical terms.

Acting for corporates, Richard is often called upon to work closely with in-house counsel, for UK-based and international companies, on significant transactions, reorganisations and the implementation of strategic change.

Richard acts for many families, family businesses and family offices. He regularly advises on governance issues, such as structuring ownership through the transition to the next generation as well as in the event of family dispute or divorce. He enjoys long-term relationships with his clients and understands the nuances and challenges often inherent in planning ahead for family-owned operations. Increasingly, he also advises international families pursuing large-scale investments in the UK or overseas.

Over his career he has advised clients working across a range of sectors, including natural resources, technology, healthcare and media (especially publishing). Richard is a regular speaker at conferences, both in the UK and overseas. With relationships across multiple industry sectors clients are able to draw on Richard's ability to help them make useful connections, whether for fundraising or other business opportunities.
Richard qualified as a solicitor in 1995.