Farrer & Co bolsters growth with new promotions
News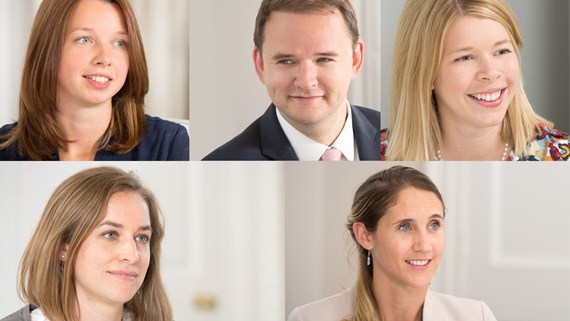 Leading law firm Farrer & Co has today announced that from 1 May the following will be made up to partner:
In addition, the firm has also announced that Jane Randell (IP and Commercial) and Lindsay Cunningham (Residential Property) will become Senior Counsel from 1 May.
Commenting on the announcement, Rachel Lewis, a member of the firm's Management Board, said:
"Rewarding excellence and recognising commitment sits at the very heart of our culture, and we are delighted to be reflecting this in our latest round of promotions. Barbara, John and Alice are all highly valued members of the firm, and they join the partnership as a result of their fantastic work for both their clients and the firm. We're also very pleased that Jane and Lindsay are becoming Senior Counsel, in recognition of their excellent work and contributions to their teams and across the firm. I know they will all play a significant role in the firm's continued successes."
Today's news follows the recent election of Jeremy Gordon as Senior Partner, who will formally take up office on 1 May.
For further information, please contact:
Clo Davey, Farrer Kane: [email protected]; 07795 203 181
Ines Alves, Farrer Kane: [email protected]; 07788 926 243
© Farrer & Co LLP, April 2023